The Chap Wrap Up: A Look Back At Some Of The Things We Did In 2019
Chaparral Motorsports
|
December 31, 2019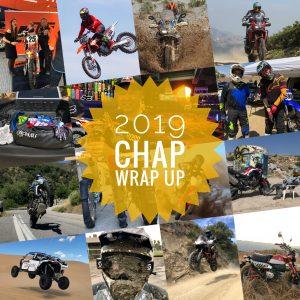 2019 was a pretty good year here at Chaparral Motorsports. We tackled quite a few projects, ventured off to the desert several times, took a trip to Pahrump, drove UTVs in Utah, attended multiple product launches, visited several of our vendors, and showcased a ton of products. Best of all, during all this activity we had multiple action cameras and still cameras on hand to capture it all so we could share with you either on our You Tube channel, Instagram, Facebook, or all of three.
Since it's the end of the year we decided to take a quick look back at some of the things we did in case you might have missed something.
We started the year off the best way we know how, attending the kickoff race in Anaheim for the 2019 Supercross season-better known as A1. Actually we made it to all three southern California SX races-and yes San Diego was wet, muddy and eventually controversial.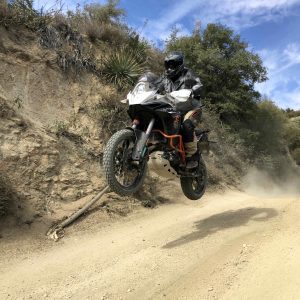 Just like we did in 2018 we took on another major tire test. This time instead of testing ATV tires we set out to discover the best adventure tires / dual sport tires. This has been a lengthy test and we are still in the process of finalizing a few last sets of tires but we're covering all the top brands and models. So far we've tested about 17 different tires, you can check out the video playlist here. We'll continue to add to this playlist so be sure to check back regularly.
We rounded out the end of January by taking a trip out to Fort Worth to attend the Tucker Rocky Show. Kyle and James (our videographer) busted their butts and in just a few days hit up 30-plus vendors like Yuasa Bettery and Dragonfire Racing to see what's new and get some product insight from the experts.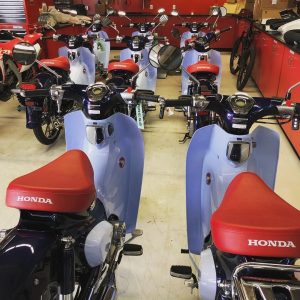 Since we are located in southern California we are just a short drive (if there's no traffic, which is rare) away from Honda's North American headquarters in Torrance. We decided to sneak over there and see what are friends over at Honda are up to. We got a firsthand glimpse at the new Talon side-by-side, the Super Cub, and got to see some cool and iconic Honda dirt bikes. Oh yeah, and Kyle might have snuck away with an Africa Twin.
To the south of us down Interstate 15 is KTM's North American Headquarters and when they invited us down to throw a leg over a few of their bikes during a demo day we jumped at the opportunity. Kyle took the 1290 Super Adventure R out for a quick spin and gave his first impressions of the do it all bike. Kyle also broke down the differences between the new 790 Adventure and 790 Adventure R models.
Kyle and Andy Anaya (our vehicle sales manager) slipped out to Sand Hollow in Utah to get behind the wheel of Honda's new side-by-side, the Talon 1000X. We also caught up with Michael Lindsay and he gave us a technical breakdown of the Talon 1000R model with Honda Talon Project Leader Wayne Lambert.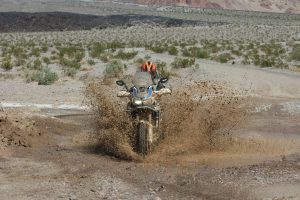 Michelin was kind enough to invite us out to Pahrump Nevada for the launch of their new adventure tires the Anakee Adventure. During the two day event we tested the new tires on the Honda Africa Twin all around Death Valley and beyond in a variety of terrain. Here's part 1 and here's part 2.
We won't go into detail why, but Kyle snuck the Honda Africa Twin CRF 1000L2 back into the Honda headquarters and rode out on a CRF 1000L. When he got the new machine back to Chap he decided he should probably put some crash guards/engine guards on it. So we shot a step by step video on installing Alt Rider crash guards.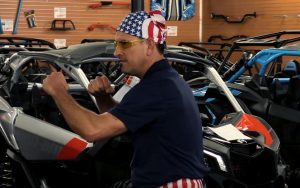 Our vehicle sales staff was treated to a blast from the past as we had the honor of Rex Kwon Do-now known as Rex Kwon Moto-give our staff a down and dirty seminar on proper selling tactics.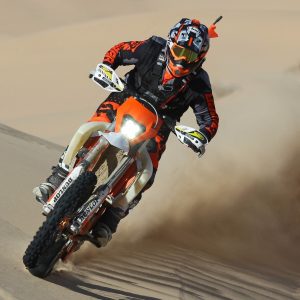 Unlike our side-by-side paddle tire test last year where we spent an entire August day in 105 degree Glamis heat hill climbing and flat dragging tires across the scorching sand, this year we were much smarter and visited the giant sand box in February (the video didn't get posted until July) when it was much more bearable. This time we took our friends Mike Schmahl and James Willeford from Tucker Rocky as well as social media stars Suburban Delinquent and The Kleb. We also brought along a couple of dirt bikes and ADV bikes outfitted with paddle tires. Sub D and The Kleb had never ridden dirt bikes in the sand so it was a blast to watch them as they grew more confident with each hour. Kyle was out there on the big Africa Twin, so that was a sight to see as well.
One of our customers, Mr. Mike Orland is a retired Captain with the San Manuel Fire Department and is also a cancer survivor. Mike setup a charity event to raise money for the Firefighter Cancer Foundation and set out to ride up to Alaska with his kids to help spread the word about the cause. He used our store as the starting point for the trip and we were more than happy to host them and send them off on a journey of a lifetime.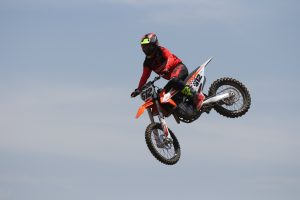 Alpinestars is highly popular amongst dirt bike riders for their boots. While the company has had a line of MX gear of jerseys, pants, and gloves, it was never available to the US market. That all changed this year when Alpinestars allowed select US dealers to carry the dirt bike gear line. Chaparral was thrilled to bring the line in and we even got a first impression of the new Techstar Venom gear from Michael Lindsay and attended the official Alpinestars 2020 US gear launch at Milestone MX.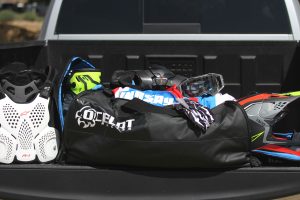 Our house brand, Ocelot Engineering, expanded once again. This time instead of introducing a line of ATV/UTV tires we brought out two dirt bike gear bags. Michael Lindsay used our Ocelot Pro Gear bag to show viewers exactly what he brings with him to the track when he rides.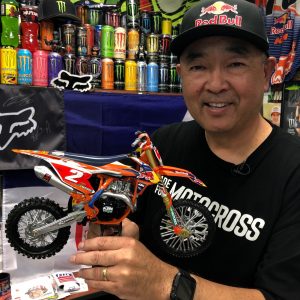 If you like toys, more specifically miniature replicas of your favorite dirt bikes, motorcycles, quads, SXS, and even factory racing rigs then you'll want to check out our tour of the New Ray Toys facility in Chino. Kenny's personal collection is a moto enthusiast dream.
Another product that Ocelot brought to market was the AF-1 Full Face Fresh Air Helmet. Perfect for the side-by side crowd, the helmet and it's accessory air pump provide users with a stream of fresh air to help pressurize the inside of the help and keep the interior dust free.
Speaking of side-by-sides, we took a trip down to Temecula to visit our friends at PRP Seats and tour their factory. An impressive operation, PRP's product line stretches beyond just SXS seats to include, harnesses and bags.
In September we hosted our fourth annual Side-by-Side Expo. This is a great event to get people hyped for sand season with tons of deals on paddle tires, wheels, whips, lighting, harnesses and of course RZRs, Yamaha YXZs, Can-Am X3s, and Honda Talons.
It wouldn't be October in southern California if we didn't have our biggest sale of the year the Monster Parking Lot Sale. This year marked the 33rd year in a row we've filled our parking lots with thousands of tires, apparel, MX gear, utility jugs, moto stands, and more than 20 of our favorite vendors to offer our fans and customers the best deals of the year.
Michael Lindsay swung by and picked up several 450 dirt bikes for his annual 450 shootout and then spent days thoroughly testing them. Once the testing was complete he provided complete break downs videos of how each bike performed and what he liked/didn't like about each model. You can see the full playlist here.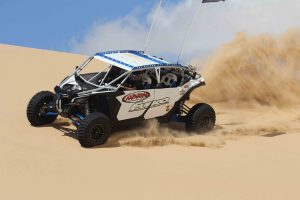 Not and side-by-side paddle tires are built the same as System 3 Offroad proved with their new SS360 Tires. The tires offer a pretty unique design and are a departure from the traditional paddle tire. We were one of the first to get our hands on these tires so we hooked up with the crew over at Funco Motorsports and took a couple Can-Am X3s out to Glamis to see just how well these new tires could handle the dunes. Short answer: We were all extremely impressed. Long answer: watch the video.
Dunlop's Geomax MX52 line of dirt bike tires are highly sought after by track enthusiasts. And while the tires were geared towards intermediate to hard terrain, they tended to perform better in hard pack. To help riders get broader performance and a tire that really excelled in both hard and intermediate terrain Dunlop came out with the new MX53. We caught up with MX legend and Dunlop's Senior Manager of Off-Road, Broc Glover for an overview of the new tires. Then we caught up with a couple of the riders at the press launch to get their thoughts on the tires.
Dunlop came out with a new 50/50 ADV Dual sport tire, the Trailmax Mission, and we were lucky enough to attend the launch. Kyle rode the tires on a couple different bikes one of which was the ne KTM 790 Adventure all through the San Bernardino Mountains.
Kyle started the process of turning his KTM 390 Duke into a lightweight dual sport machine by installing a bunch of parts from Zeta. Handlebar risers, hand guards, deflector shields and even a set of Pro Taper 1-1/8" handlebars there's a series of step by step installation videos so you could do the same or similar mods yourself.
We monkeyed around on a Honda Monkey but found it wasn't as bananas as we hoped. Kyle did a counter shaft sprocket gear swap and dropped the stock 15 tooth for a 14 tooth from JT Sprockets and boom! He hit 70mph.
We did some house cleaning and rearranging in our store. Basically we swapped the location of our tire and parts departments. The parts counter now resides at the top of the ramp where you used to walk down to our tire department. Our old tire department now houses a ton of parts and accessories and makes it much easier and quicker for our staff to get you the parts you need. We still have a great selection of ATV, UTV, street bike and dirt bike tires readily available for you to just grab and go and there are thousands more in another warehouse behind our main building.
Our friends over a Klim moved in and made themselves at home by taking over a section on the sale floor. They did a great job of dressing up this area and stocking it with a huge selection of ADV riding gear, jackets, pants, gloves, gear bags and whatever else you might need.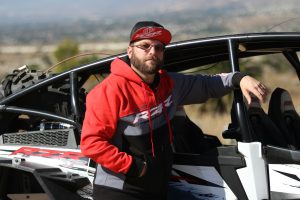 Polaris RZR and Troy Lee Designs teamed up to create some gear for side-by-side enthusiast. Since we are a dealer for Troy Lee Designs and Polaris it only made since to being the gear line in and offer it to our customers. We got our hands on some early samples and headed to the hills for a photo/video shoot to showcase the new helmets, hoodies, and tee shirts. Never in his wildest dreams did Kyle think he'd ever be a fashion model.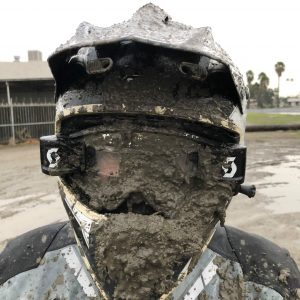 We didn't want the fashion shoot to go to Kyle's head so we through mud at it. Actually we wanted to showcase the versatility of the Scott USA Recoil Xi Goggles with Works Film System.
That's just a small sampling of some of what we did this year. We're looking forward to bringing you even more exciting content for 2020. Until next year, be safe.