About Us
Chaparral Motorsports
No matter if it's from the seat or the sidelines Chaparral® Motorsports always strives for the glory of the checkered flag. Chaparral® Motorsports was born to provide dirt bike, street bike, ATV and UTV rider with a central location to find all the parts they need for their next rebuild.
Now, with a simple click of a button through ChapMoto.com we are the destination for riders the world over with everything they need to race, ride, and rebuild.
Race. Ride. Rebuild and Repeat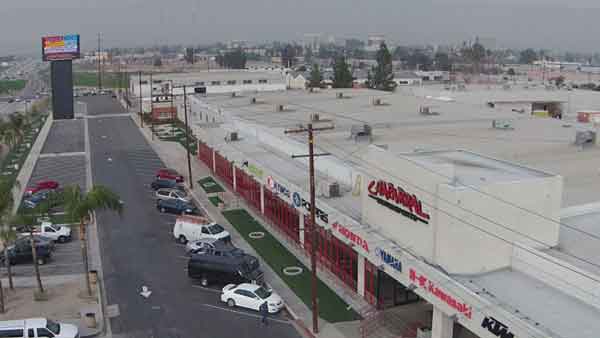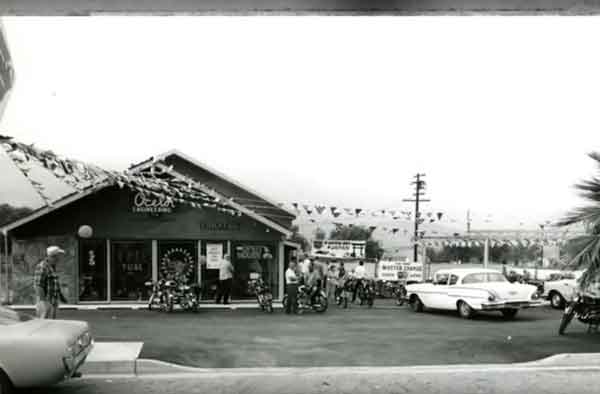 The Gate Drop
It all started from a small Suzuki motorcycle dealership in San Bernardino, California to help provide fuel for the kid's next motorcycle race.
Road Racing. Motocross. Privateer championships. Factory team sponsorships. From the seat to the pits, Chaparral® Motorsports has been chasing checkered flags for more than four decades.
Chaparral Motorsports has a rich history in supporting the sport of motorcycle racing. It is proud to have sponsored motorcycle racing legends like Jeremy McGrath, Cooper Webb, Chad Reed and Damon Buckmaster, to name a few.
The relationship between Jeremy McGrath, Larry Brooks and Chaparral Motorsports proved to be a winning one. The Chaparral Motorsports race team was the first non-factory team in the history of the sport to win a Supercross Championship. The team went on to win not only one, but three Supercross Championships in 1998, 1999, 2000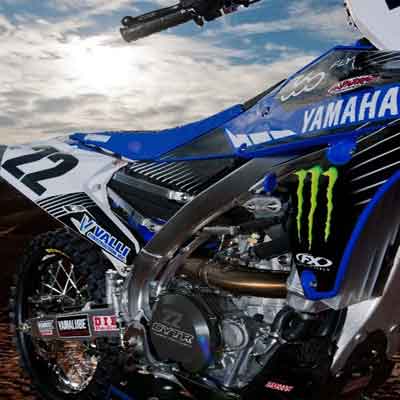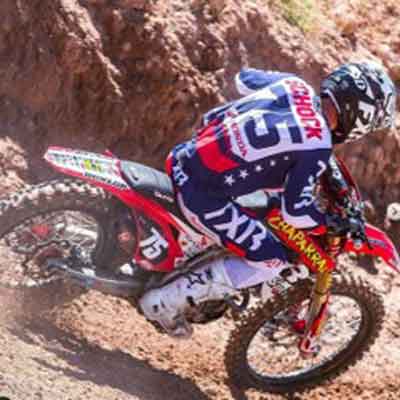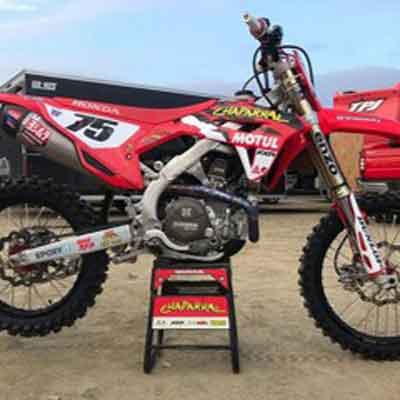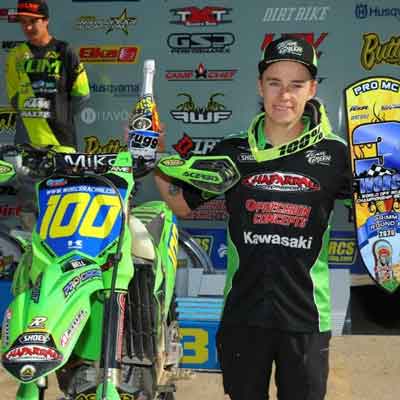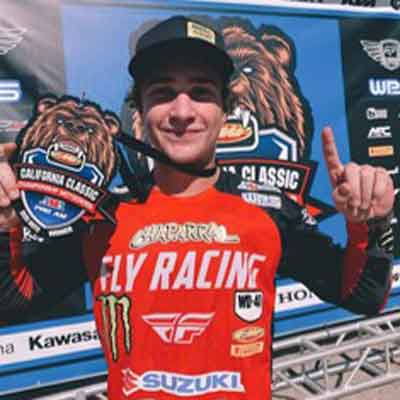 Chaparral Motorsports is one of the largest motorcycle accesory and vehicle dealerships in the country. Chaparral Motorsports now encompasses a 160,000 square foot footprint.
Started as a family motorcycle parts business, Chaparral Motorsports has developed into a multi-line motorcycle and ATV dealer, offering Honda, Yamaha, Kawasaki, KTM, Suzuki, Can-Am, Polaris and Kymco atv, motorcycles, and utility vehicles

Explore The World
Whether riding the long road home, exploring those trails off in the distance, or finally mastering the courage to throw a leg over a motorcycle and feel the wind in your face, we provide the means to wander to your heart's content or chase your dreams.

Express Yourself
From classic cruisers and black leather jackets to extremely powerful side-by-sides loaded with bright lights and blaring sound systems, Chaparral® offers an unmatched product selection to meet every personality, riding style, shape, and size.

Ride in a Straight Line
Our highest priorities are to operate ethically and honestly in every aspect of our business, take accountability and responsibility when needed, provide the utmost respect to our staff and customers, and treat every interaction with complete transparency.

Have a Safe Trip
Promoting rider/driver and passenger safety by offering free fitment clinics and high visibility riding gear as well as carrying an assortment of helmets, jackets, and goggles that meet the latest and highest safety standards.

Share in the Fun
Staffed by enthusiasts, we relish in the ability to share exciting experiences, talk about project ideas, exchange bench race banter, and dream about future rides and excursions with our customers.

Experience is the best teacher
Through life experiences, formal training, and regular educational seminars from our product vendors, Chaparral® cultivates an environment of informed personnel knowledgeable in a wide range of topics and disciplines in the powersports market with a solid understanding of current industry trends and technologies.