Employment Opportunities
ChapMoto.com is a leading motorcycle parts and accessories retailer in the motorcycle industry. For over 40 years Chaparral Motorsports has specialized in offering a large selection of motorcycle helmets riding gear replacement parts and motorcycle tires at reasonable prices. Ranked as a Top 100 motorcycle dealer by Dealernews magazine Chaparral Motorsports is more than just an online retailer - with 160000 square foot motorcycle dealership Chaparral Motorsports is one of the largest motorcycle dealerships in the United States. Dedicated to delivering the best deals and service ChapMoto.com has everything you need to keep your wheels turning.
For more than 40 years Chaparral Motorsports has been serving the needs of the powersports community by providing a great selection of top of the line components, gear, accessories, and necessities to keep their machines running in perfect order.
Our extensive background in motorcycle racing and enthusiasm for on and off road motorsports has helped us establish a solid understanding of exactly what our customers are looking for. Are you passionate about motorsports? Do you love the smell of exhaust in the morning? We are always looking for riders to join our group. Join the ride.
Located in:
San Bernardino, CA
Memphis, TN
Explore what Chaparral Motorsports has to offer you!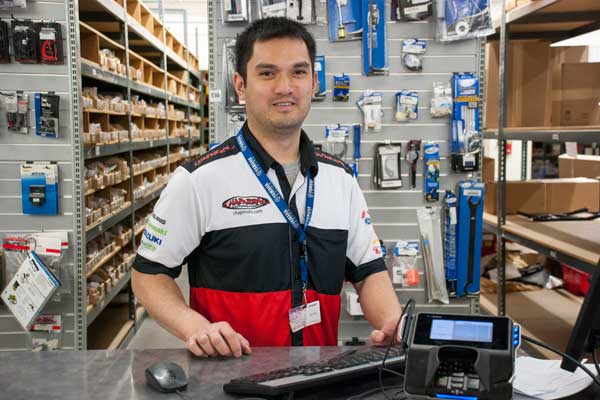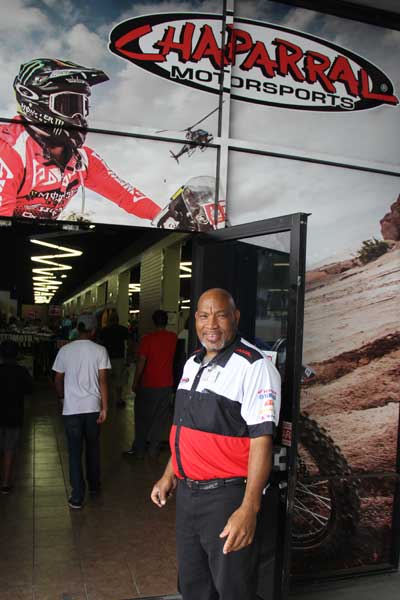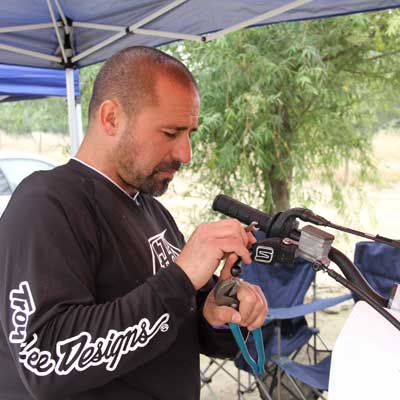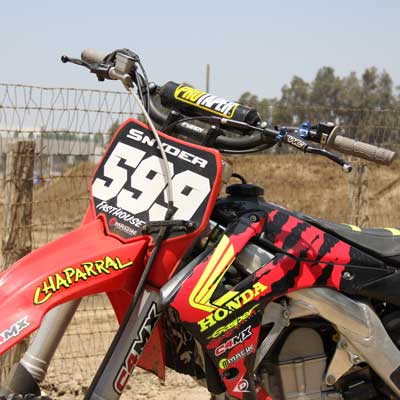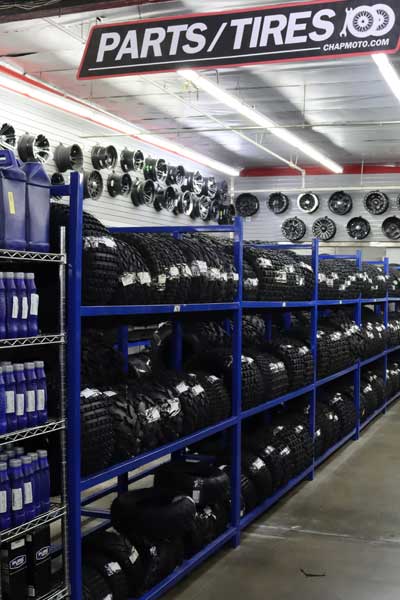 Medical and Dental Insurance
Chaparral Motorsports pays the majority of an employee's medical and dental plan cost
Vision Plan and Accident Death & Dismemberment Plan
These plans allow you to choose among several options and make other elections to best meet you and your family's needs.
401K Plan / Roth IRA
Options for savings thru a Retirement Plan
Paid Time Off, Sick Days and Paid Holidays
Time off is an important to fulfill that sense of adventure is truly a life well-lived, or just rest and recover. Enjoy your time to get out and ride, or pursue your own adventures.
Time Away from Work
We understand you may need time off work for certain life events, like your own or your family member's medical condition, the birth of a child, a call to active duty in the military, or pursuing a lifetime adventure. Chaparral Motorsports offers you a wide array of leave options.
Awesome Employee Discounts
Chaparral Motorsports employees receive a significant discount on Parts, Gear and Apparel. Chaparral Motorsports employees also have access to our vendor ProDeal Discount Program.
Employee Appreciation Events

Email your résumé to: info@chaparralmotorsports.com

Fax résumé to: 909-386-7392, Attn: Human Resources

555 South H Street, San Bernardino, CA 92410