AMA Makes Brief Announcement Regarding Riders And Bikes Impacted By San Diego Supercross Race
Chaparral Motorsports
|
February 5, 2019
|
Last Updated: September 16, 2020
What's in the Mud?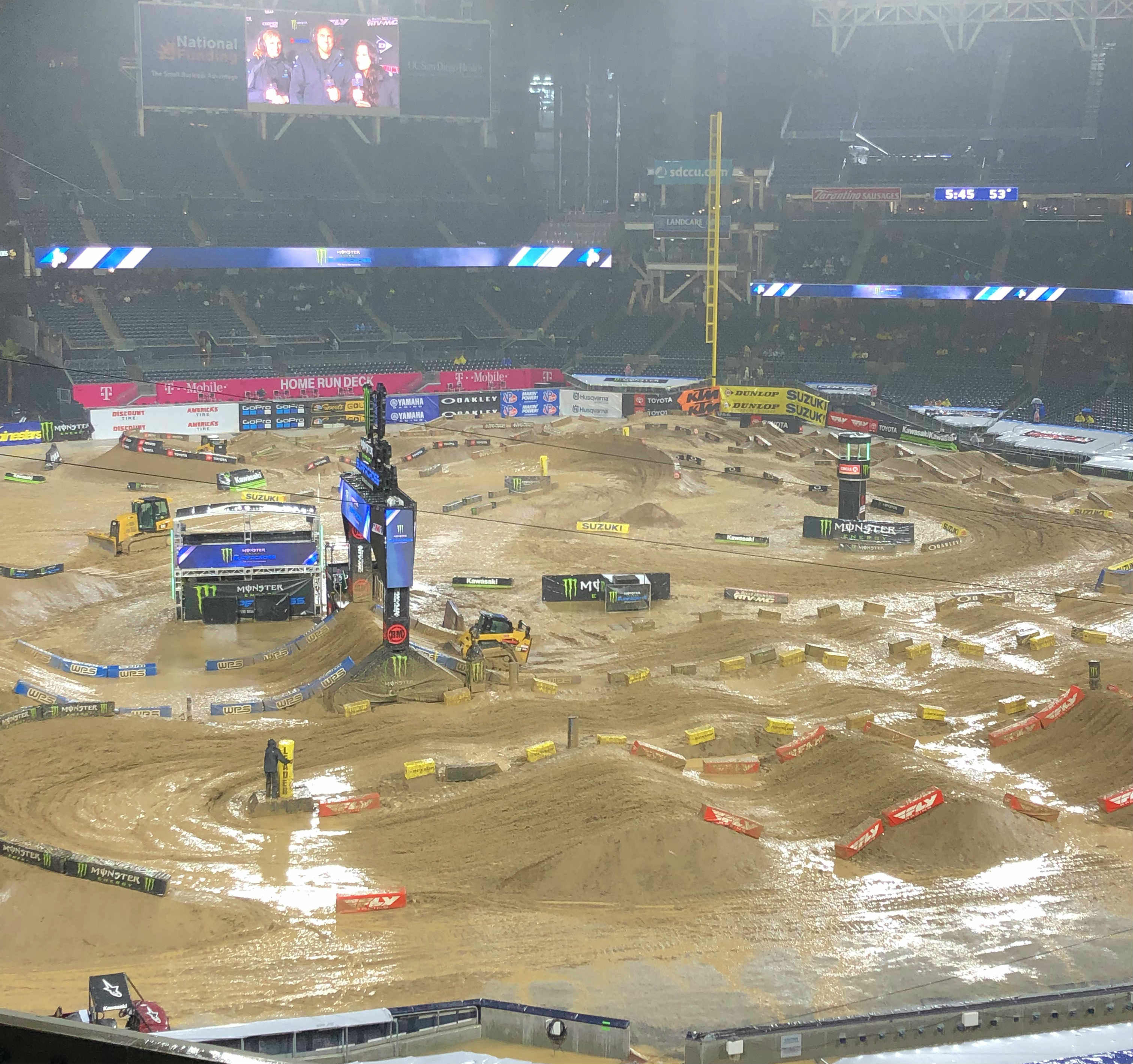 While Supercross fans might have enjoyed watching the sloppy mud conditions during Saturday night's races in San Diego, several of the racers weren't too pleased. A handful of riders have complained after the event of burns to their skin and damage to their bikes due to what they suspected to be Lime that was added to the track to help improve the wet and muddy conditions. Posts started popping up on social media after the event showing some of the burns and lesions to the skin as well as damage to parts of the motorcycles. Ken Roczen was one of the first to mention irritation to his skin with a post he made a few days ago.
Today the AMA released this short press statement in regards to the event:
PICKERINGTON, Ohio-The American Motorcyclist Association is coordinating with AMA Supercross Championship promoter Feld Entertainment to identify riders and equipment that may have been affected by track conditions at the Feb. 2 event at PETCO Park in San Diego.
"The well-being of our members is a top priority of the AMA," said AMA Chief Operations Officer Jeff Massey. "AMA staff is monitoring the situation and working directly with Feld Entertainment as its representatives contact individual riders to assess the extent of the impact."
At the time of this posting it hasn't been confirmed if it was in fact Lime that was used to try and improve track conditions, but based on the skin problems and the images of the trashed bikes it would seem the likely culprit. Why would Lime be used on the track? Well, according to a PDF put together by the National Lime Association, quicklime or hydrated lime is great for alleviating wet soil conditions and can make it so the soil can be compacted and workable. Lime dries up mud and is recommended for use at construction sites to help dry up wet soil so that equipment won't get stuck. Lime can be used on dry soil to prevent mud from occurring. However, the PDF also acknowledges that quicklime can cause burns, and hydrated lime can irritate skin and eyes, so care and proper safety equipment/clothing is recommend.
Other riders such as Vince Friese and Tyler Bowers also complained of itching or burning on various parts of their bodies and some riders mentioned breathing issues. Beyond the dealing with the pain and suffering, the injuries are preventing many of the riders affected from resuming their normal training routing because the pain would be too much or the injuries are in places like the groin and arm pits where they would just continue to get re-aggravated instead of heal properly.
Whatever was used did quite a number on the bikes as well causing what looks to be major discoloration and even pitting to aluminum parts and removing the finish on other parts. Obviously the bikes can be repaired or worst case scenario, replaced if need be, but being that these are race bikes that's an extremely expensive endeavor. Think of the privateers that are affected. These bikes come with MSRP that starts at around $9k and then the price goes way up from there once components get swapped out for lighter bits or upgrades are made for performance and handling improvements. Coming up with that kind of money mid-season isn't easy for a privateer.
Beyond what it costs to repair or replace a dirt bike what's more concerning is what, if any, lasting affects this may have on these guys. They are already putting their bodies and livelihood at risk anytime they line up at the gate with little to protect/help them if they should get injured. For many years there has been a lot of chatter about the need to establish a rider's union, will this be the spark that lights that fire?