5 Gadgets You'll Want To Have On Your Motorcycle
Chaparral Motorsports
|
July 31, 2015
|
Last Updated: October 8, 2020
High-Tech Motorcycle Gadgets Transform Your Ride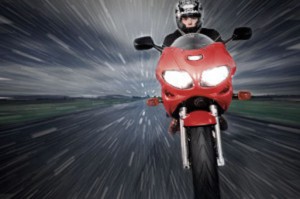 Technology has transformed the motorcycle world and there's no reason why you can't have high-tech gadgets on your ride. There are plenty of things from cameras to speaker systems that can all be easily attached to your ride without any drilling or permanent attachments needed.
Even if you're a traditionalist and like to have the bare minimum on your ride, there are still plenty of electronics to consider. In fact, many tech-savvy riders claim that they didn't know how they lived without these devices before.
Here are five gadgets you'll want to have on your motorcycle:
1) Nelson Rigg CL-GPS Journey Mate Magnetic Mount Tank Bag
While this is not necessarily a gadget, a smartphone holster on your bike could open up many new doors to technology. Once you have your phone connected to your tank or dash, you can access a plethora of motorcycle-related apps. In fact there are touring apps like Best Biking Roads, which show you motorcyclists' favorite routes in your area. This includes videos, pictures and comments from riders. Additionally, there are apps like MotorMinder, which remind you on your phone when you need to perform maintenance tasks such as oil changes, filter replacements, fluid changes and tire pressure. You simply track the miles with the app and stay up to date on your maintenance schedule.
This tank bag is much more than a simple smart phone holder. With pockets designed for your phone, music device, and a GPS pocket, this one bag creates a whole multi-media dashboard for any bike. Its magnetic attachment points don't require any permanent attachment pieces and won't scratch your paint. The clear pockets are touch screen friendly, and you can attach the entire bag to the Nelson Rigg CL-2015 Journey Sport Tank Bag to add in storage capabilities.
2) Adaptiv Technologies TPX Visual Alert
Installing radar-detector devices on your motorcycle can be tricky. Some devices connect wirelessly to your helmet to alert you while riding. However, the TPX Visual Alert is more simplistic and easily adjustable no matter what type of helmet you're wearing. This device attaches to your main console or handlebars and flashes a bright LED light to get the rider's attention. This item is waterproof, easily mountable and you can adjust the intensity of the light for nighttime riding.
3) High Power Greenlight Stuff Trigger
If you have ever been stuck at a red light for several minutes because the green light magnetic strip in the road can't sense your motorcycle, there's an easy way to fix that. With the High Power Greenlight Stuff Trigger, you simply attach this gadget to your ride and when you approach a red light, it will sense your bike.
This is a completely legal way to get the light to change as it would for a larger vehicle. Green light triggers are essential for riders trying to save some time at slow-turning intersections.
4) Kryptonite RealTime GPS Security And Locating System
If you ride in a big city or have to leave your motorcycle outdoors, you want to know where your bike is located at all times. With the Kryptonite RealTime system, you can attach this small GPS-operated device to your motorcycle to constantly track it from anywhere.
The gadget comes with a weather resistant shell to protect against moisture, vibrations and heat. From any computer, tablet or smartphone, you can use the GPS to find your bike if it were ever stolen or moved. In addition, it can be configured to give you text or email security alerts if your bike is moved. Having the peace of mind of a secure motorcycle is worth the tech investment.
5) GoPro Hero4 Camera
As the most-advanced GoPro camera to date, the Hero4 features increased image quality with double the processor and video frame rate. At 4K30 and 2.7K50 resolution and with a frame rate of 1080p120, you'll have absolutely picturesque video of your trips. Not only will it provide you with plenty of riding footage on scenic rides, but it will also help you in the event of an accident or road rage incident, as many riders are using these devices to prove who is at fault.