Preventing Motorcycle Theft: Part I
Chaparral Motorsports
|
May 28, 2015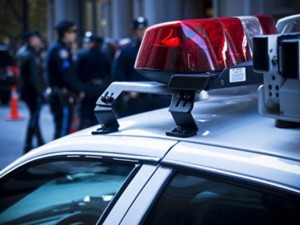 Motorcycle theft
is a serious issue in the U.S., and it's always recommended to lock up your bike as much as possible when left unattended. According to a report by the National Insurance Crime Bureau, the summer months from June to September are highest times for motorcycle theft in the U.S.

Additionally, July and August see the highest amount of motorcycle thefts in the nation, while January and February see the fewest. The amount of motorcycle thefts is particularly due to the brand popularity of certain motorcycles.

The only manufacturer that does not follow this trend is Harley-Davidson motorcycles, which only account for 8 percent of total thefts each year. However, more common motorcycles, especially rides that can swap parts more easily, are much higher on the list.

According to the NICB report, Honda motorcycles account for roughly 20 percent of all motorcycle thefts in the nation, which is the highest on the list. The second-most stolen bike is Yamaha at 16 percent and Suzuki at 15 percent. Kawasaki finishes the list at fourth with 11 percent of total stolen bikes.

The report added that just like auto thefts, Honda is the leader in this crime because of the ease of theft for criminals. It's extremely important that motorcycle owners do everything they can to ensure their ride is protected.

Covering Your Ride
[schema type="chaparralproduct" url="http://www.chaparral-racing.com/product/dowco-guardian-weatherall-plus-full-dress-motorcycle-cover/310-5100.aspx" name="Dowco Guardian Weatherall Plus Full Dress Motorcycle Cover" image="310-5100" alignment="right" ]

One of the best ways to prevent motorcycle theft is to cover your bike. You want to conceal your ride and not broadcast it to the world that you have your ride sitting out on the street.

Also, thieves tend to drive around streets, scope out sportsbikes and track your ride. If they notice the same trends of your bike being out in the open, your ride is more likely to be snatched. If you are forced to park on the street, you will want to be sure to not park in the exact same spot each day.

If you do this, the lack of movement might show scoping criminals that your bike is going unattended for long periods of time, even if you ride it every single day. Instead, mix up your parking habits and try to conceal your ride as much as possible.

Another benefit to concealing your ride is that you hide your extra security features such as a U lock, disc lock, alarm system or fork lock. This makes it even harder for thieves to know what tools they will need to steal your bike.

Parking In Public: What To Look Out For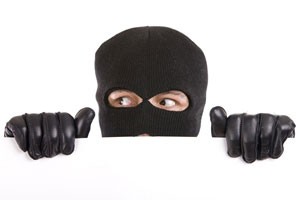 On the other hand, when you're in public view, you don't want to leave your bike in an alley or somewhere that might not be visible to the public. According to the Motorcycle Safety Foundation, it's always best to park your bike in public where you know there's a security camera, whether its in front of a retail store or by somewhere such as a school or bank.

According to the NICB report, 10 states make up more than 56 percent of all motorcycle thefts. The data shows that California has the most thefts, followed by Texas, Florida, North Carolina and Indiana. As for specific cities, New York City has the most thefts, followed by Las Vegas.

A lot of thefts occur by crews approaching motorcycles in large vans, then loading the bike into the back and driving off in just a matter of seconds.

While bike theft is still common in the U.S., there are additional security features you should invest in to keep your bike safe.