By browsing, you consent to our

use of Cookies

.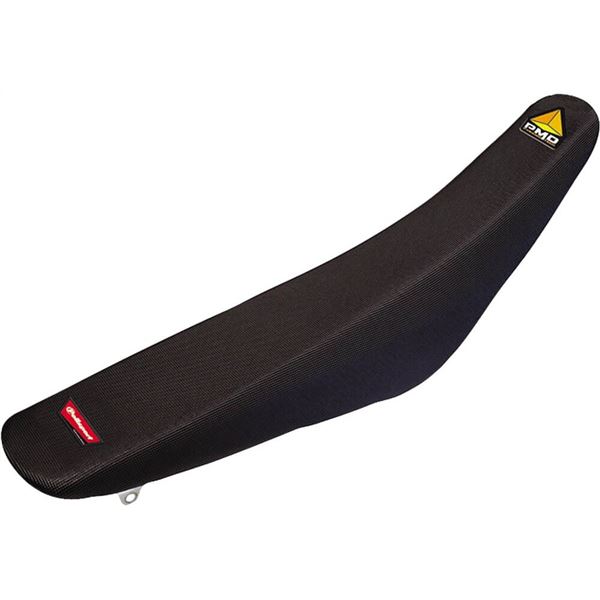 Fast, Free Shipping

Low Price Guarantee

No Hassle Returns

Polisport releases a full line of complete seats that are the perfect aftermarket option to replace your O.E.M seat. The seat comes with a high resistance plastic base. The high performance foam will enhance comfort when riding and the pyramid seat cover, has been race tested with extraordinary grip and wear resistance. The performance racing seat is a great upgrade from your stock seat.
Complete seat includes plastic base, high performance foam, and pyramid seat cover
Great grip and rubbery consistency giving the rider the perfect adherence to the seat in all conditions
Excellent wear resistance, even when riders use latest generation protective knee guards
Anti-slip effect offers maximum grip even in mud and rain
Easy to install with a perfect fit
Includes:
(1) Plastic base
(1) High performance foam
(1) Pyramid seat cover

Note: Image for reference only. Actual product may vary according to vehicle.
Specifications
SKU
256-8153300002
Brand
Polisport
Frequently Bought Together

California Prop 65
WARNING: Cancer and Reproductive Harm - www.P65Warnings.ca.gov
Part Numbers
| | SKU | MPN | Availability | In-Store Pickup |
| --- | --- | --- | --- | --- |
| Black | 256-8153300002 | 8153300002 | 10+ In Stock. Ready to ship. | - |
| Black | 256-8153500002 | 8153500002 | 10+ In Stock. Ready to ship. | - |
| Red | 256-8153100003 | 8153100003 | 10+ In Stock. Ready to ship. | - |
| Blue | 256-8153600003 | 8153600003 | 10+ In Stock. Ready to ship. | - |
| Red | 256-8156500003 | 8156500003 | 10+ In Stock. Ready to ship. | - |
| Blue | 256-8153200003 | 8153200003 | 10 In Stock. Ready to ship. | - |
| Black | 256-8153600002 | 8153600002 | 9 In Stock. Ready to ship. | - |
| Black | 256-8153400002 | 8153400002 | 9 In Stock. Ready to ship. | - |
| Blue | 256-8153300003 | 8153300003 | 9 In Stock. Ready to ship. | - |
| Orange | 256-8153500003 | 8153500003 | 8 In Stock. Ready to ship. | - |
| Black | 256-8153200002 | 8153200002 | 6 In Stock. Ready to ship. | - |
| Black | 256-8153100002 | 8153100002 | 6 In Stock. Ready to ship. | - |
| Blue | 256-8156600003 | 8156600003 | 2 In Stock. Ready to ship. | - |
| Blue | 256-8156300003 | 8156300003 | 2 In Stock. Ready to ship. | - |
| Black | 256-8156300002 | 8156300002 | 2 In Stock. Ready to ship. | - |
| Black | 256-8156500002 | 8156500002 | 1 In Stock. Ready to ship. | - |
| Black | 256-8156600002 | 8156600002 | Unavailable. | - |
| Red | 256-8156400003 | 8156400003 | Unavailable. | - |
| Black | 256-8156400002 | 8156400002 | Unavailable. | - |
| Orange | 256-8156200003 | 8156200003 | Unavailable. | - |
| Black | 256-8156200002 | 8156200002 | Unavailable. | - |
| Green | 256-8153400003 | 8153400003 | Unavailable. | - |