Product was successfully added to your shopping cart.
Motorcycle Suspension Parts & Accessories
Motorcycle Suspension Videos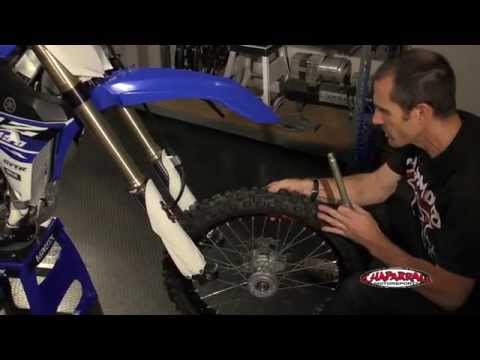 How to get the Holeshot
Motorcycle Suspension
Aside from tires, motorcycle suspension is quite possibly the biggest change you can make to your bike in an effort to change its handling characteristics. Here at Chaparral Motorsports we have all of the accessories to make game changing tweaks to your bikes suspension which will enhance the comfort, performance, and style of your machine. On face value, motorcycle suspension is chalked up to be system of fork springs and shocks that keeps the vehicle's rider and passenger comfortably isolated from road bumps and vibrations. Yes, suspension does this job, but it also does a whole lot more! A good suspension will allow you to accelerate quicker and safer, corner better, stop faster and in general control your motorcycle better. As a general rule, a typical motorcycle suspension consists of a pair of fork tubes with springs up front and a swingarm with one or two shock absorbers for the rear. Factory motorcycle suspension systems are basic and were engineered so the vehicle will roll and rider well, but are not capable of meeting every rider's needs. Physical attributes, payload, and riding conditions are all deciding factors in the effectiveness of your motorcycle's suspension. Harsh ride? Bottoming out? Handling issues? These are all common problems for which we here at Chaparral have the solutions. www.ChapMoto.com has all of the top solutions from brands such as Progressive Suspension, Fox Racing, Race Tech, BBR Motorsports and many more. Shop on-line today, call our customer care team at 909-889-2761 or visit in person at our 160,000 square foot retail showroom. Let us help you find the right combination of motorcycle suspension components to suit the needs of you and your motorcycl.