Street Bikes For Dirt Bike Riders
Chaparral Motorsports
|
February 20, 2019
|
Last Updated: June 5, 2020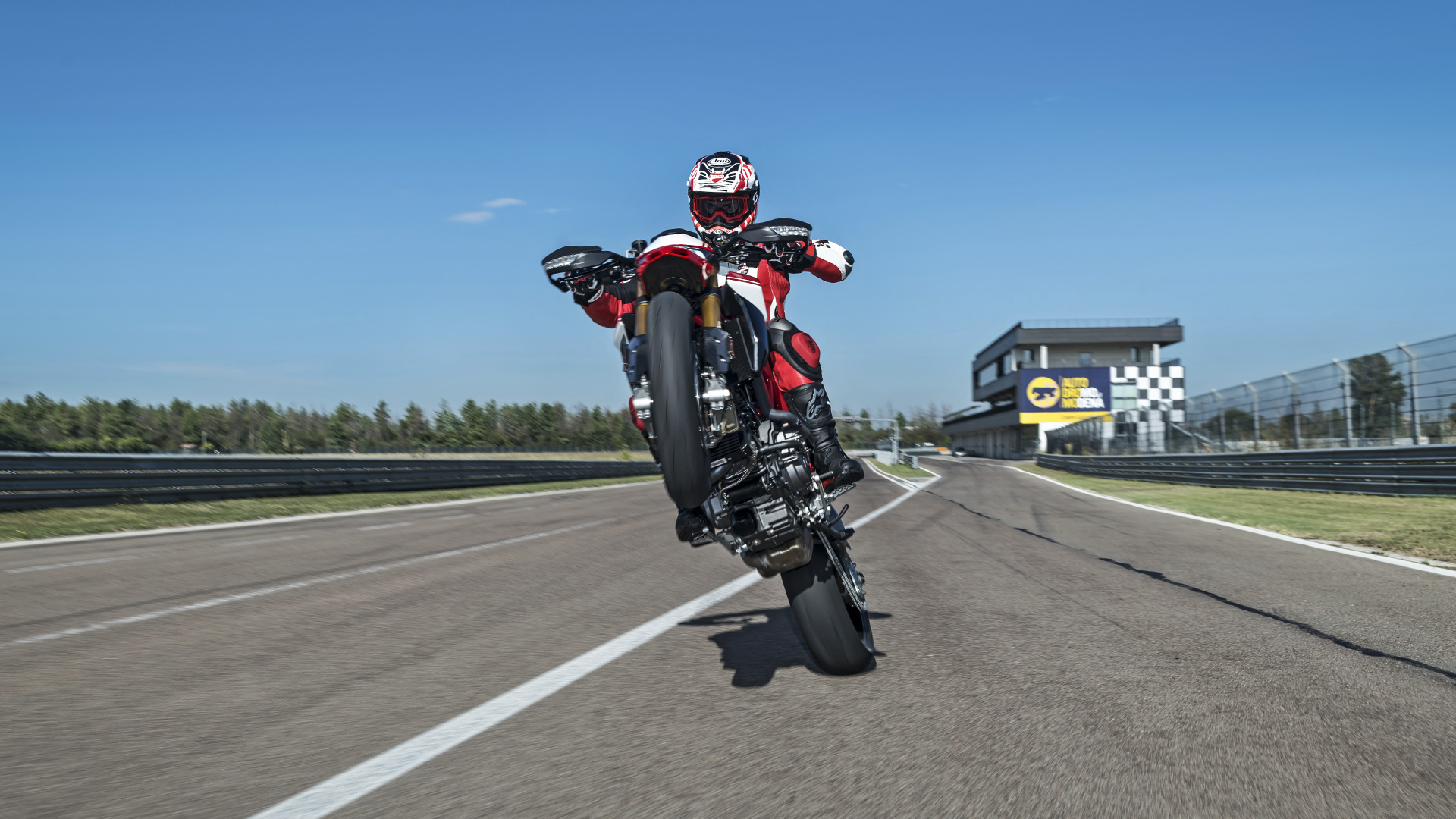 While a lot of dirt bike riders spend their weekends and free time getting dirty, during the week they're just like everyone else and need to stay clean so they can look professional and presentable for work. This doesn't mean they have to give up their love for riding during the week though. You can either purchase a street legal dirt bike such as a dual sport Yamaha WR250R or turn your current dirt bike into a street legal dirt bike.
These two options are good solutions; however, they can often result in diminished performance when it comes to hardcore dirt bike riding. A truly offroad oriented dirt bike will outperform a dual sport and often weigh less and handle better than a dirt bike that has been modified with extra parts to be street legal. On the other hand, a dual sport motorcycle or dirt bike that has been converted to be street legal won't be as fast or perform as well on the highway, curvy mountain roads, or city streets as a motorcycle that was built for the street. Therefore if you are truly concerned with getting the best performance when riding on roads you should pick up another motorcycle that is designed and meant for street only use. Here are a few street motorcycles we like.
Yamaha MT-10
Yamaha always makes waves with its vehicles, and you can see that attention to detail in the Yamaha MT-10 a great Yamaha sportsbike. It comes in a familiar ergonomic package with incredible performance. It comes with a cutting-edge design, almost looking like something a character would ride in a sci-fi movie. The MT-10 comes with a whole host of electronics like cruise control, traction control, and different riding modes that really up the performance and rideabilty of the motorcycle. Utilizing these features allows you to dial in the riding experience exactly how you want or as the conditions require in order for you to get the most fun when riding.
Ducati Hypermotard
When you want to go fast, you need a motorcycle from Ducati. The aspect that makes this bike unique is that it boasts a powerful 937cc Testastretta 11° motor that puts out 114hp and 71lb-ft of torque. If those numbers don't make you smile, the styling and handling of this hooligan machine will. Stripped down to nearly the bare essentials to weigh less than 400 pounds this motorcycle offers the agility and performance of a fine Italian sport car but with two less wheels. Riding the Hypermotard you will quickly learn that this motorcycle delivers the same thrilling feelings you get from riding your dirt bike but on a street setting. You will be able to hang onto it for many years to come because you will never get tired of this fun ride.
Honda CB300R
When you want to get straight to business, you need a Honda sport bike like the Honda CB300R. The Honda brand calls this bike the Neo-Sports Café. Regardless of what you call it, you will enjoy everything about this motorcycle-especially the price tag. Coming in with an MSRP that is less than $5,000, the CB300R is a bike that delivers great bang for the buck. With this motorcycle you get unique curvy and industrial styling, lightweight maneuverability, and comfortable ergonomics. The CB300R only has a curb weight of 313 pounds and the 286cc liquid-cooled 20º single-cylinder four-stroke engine provides more than enough power to keep you grinning no matter if it's racing down the freeway or carving a canyon.
Husqvarna 701 Supermoto
There are not very many performance-oriented, single-cylinder motorcycles around-at least that compare to the Husqvarna 701 Supermoto. Looking at this motorcycle you'd think it was a dirt bike with street tires and you'd be pretty close in your assessment, however this bike is dialed for the high speed street shredding. Offering the styling and many characteristics of a dirt bike, you could throw a set of knobby dirt bike tires on this bike and hit some trails, but it's much better suited for drifting on the pavement, jumping off curbs and whatever other kind of urban hooliganry you can get into. A supermoto is considered to be any dirt bike featuring lowered suspension and street tires, and this bike certainly fits the bill. With 74 horsepower churning out of the 692.7cc engine and the motorcycle only weighing 319 pounds the Supermoto pack plenty of oomph and a superb power-to-weight ratio.
KTM 790 Duke
When KTM introduced the 790 Duke they referred to it as the Scalpel and for good reason, it slices twisty roads with the utmost precision. Some of the stand out features on this KTM street bike include the 799 cc LC8c parallel twin motor, tubular steel frame, innovative cast aluminum subframe, die-cast, open-lattice swingarm, and state-of-the-art electronics with next-generation rider aids . Delivering upwards of 105 horsepower it's easy to see how the exceptional handling of the 790 Duke enabled professional rider Chris Fillmore to blaze a record-setting path up Pikes Peak last summer. KTM has a proven championship record on the dirt track; any dirt bike rider will feel right at home and ready light up the streets when riding the KTM 790 Duke.
If you're a dirt bike rider who is serious about motorcycles and want the same kind of performance on the streets that you are used to when offroad, then you'll definitely want to consider one of these motorcycles. When you need additional parts and accessories, you can get them from Chaparral Motorsports. Contact us today to see which parts are perfect for your bike.