Honda And Forever 21 Get Savage
Chaparral Motorsports
|
February 1, 2019
|
Last Updated: October 12, 2020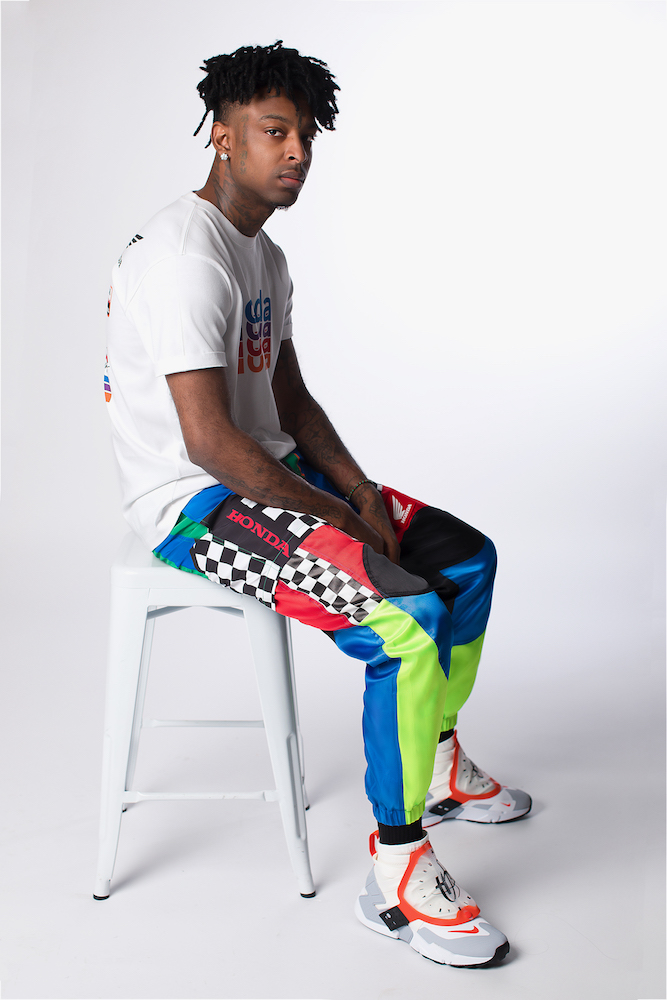 Almost exactly a year ago we wrote about Honda teaming up with fashion retailer Forever 21 for a throwback street wear fashion line. Welcome to déjà vu, because they're back at it again. This time they've brought rapper 21 Savage along as the face of the new F21xHonda line.
Dirt bikes and quads have been part of hip-hop culture for years with the vehicles being ridden in videos and mx gear being worn on stage or as normal street wear. As for 21 Savage he says he grew up riding dirt bikes and ATVs and that the clothes in this line is something he'd wear as part of his every day attire, so his involvement makes plenty of sense.
Actually, Adam Enticknap aka The7deucedeuce, a highly popular professional Supercross racer has a rap career outside of racing in which he often rhymes about his bikes and riding. His latest song Yellow Blue made the top 10 Hip-Hop/Rap downloads on iTunes at the start of the year.
Over the past few years there has be a big influx of riders taking dirt bikes of all sizes and varieties such as two stroke YZ250s and Honda CRF 450s and cruising them up and down city and local roads. I guess you could call it freestyle street riding. It's particularly prevalent on the east coast and there are plenty of videos all over the internet showcasing these riders and their skills. Check out the documentary 12 0'Clock Boys if you haven't seen it already.
While they might not be tail whipping over triples or skimming across dirt whoops, these street riders demonstrate precise throttle control, balance, and talent when handling these machines (often with the front wheel pointed straight at the sky) that will make everyone from the average person to professional mx racers watch in awe. The problem is, riding dirt bikes on public roads isn't always legal in some cities or states; however this trend has helped raise awareness that these dirt bike fans need access to areas where they can ride legally and without upsetting the general public.
Just like last year's line, this year's F21xHonda collection is yet another nod to styles and colorways from yesteryear. Available at Forever 21 stores, the collection will feature clothes for men and women with a mix of tee shirts, crop tops, biker shorts, long sleeve moto jersey style shirts, mx style pants, and one-piece body suits. Not exactly the technical motocross gear you would typically see on the track, but then again that's not its intent. In addition to the clothing line there is a contest for a chance to win a Honda Grom.
Hopefully Honda and Forever 21 will use this promotion and clothing line for more than just a cash grab and will put some of the money towards a greater good. There's plenty that could be done such as sponsoring rider training/safety courses or helping create areas to ride that are safe and easy to access for those that don't have local dirt bike tracks or offroad parks near them.