Tech Tips: Replacing Radiators And Coolant Presented By Vital MX
Chaparral Motorsports
|
May 24, 2018
Engine coolant is vital to the longevity of a dirt bike engine. The fluid helps cool internal components and keeps the engine from overheating. With a properly working system the coolant circulates through passage ways around the engine and then back to the radiators where the hot fluid is cooled by air passing across the radiator and its cooling fins before making its way around to the engine again.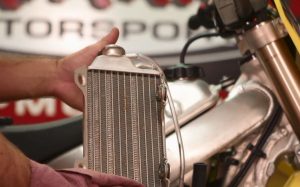 Dirt bike radiators are typically found at the front of the bike mounted to either side of the frame just behind the forks. While this location gets the most air flow to aid in cooling the hot engine coolant, because the radiators have a rectangular design and stick out away from the frame several inches they are susceptible to damage from roost, low hanging branches, and crashes. Radiators can often get bent, cracked, or punctured. Therefore it's important to regularly check the radiators on your dirt bike and make sure they are in good condition and there is the proper amount of fluid.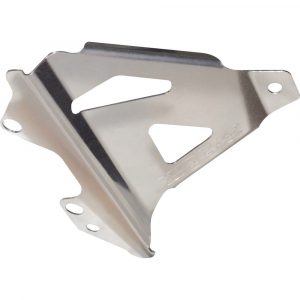 If you have damaged your radiators or according to your owner's manual it's time to change the coolant in your dirt bike you might also consider installing a radiator lowering kit. The Dr. D kit is easy to install and can help improving handling and frontend feel. If you want to help protect your radiator some aluminum radiator braces from Works Connection is an option. You might even want to spruce up the looks and performance of your hoses with a color-matched Factory Effex Engine Hose Y-Hose Kit.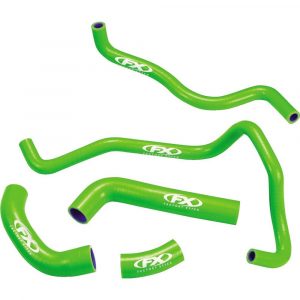 Check out the video below from our friends at Vital MX on how drain your radiators and how to remove and reinstall them.



Tech Tips: Replacing Radiators and Coolant on Vital MX