Polaris Makes It Even Easier And Less Expensive To Go UTV Racing
Chaparral Motorsports
|
February 13, 2018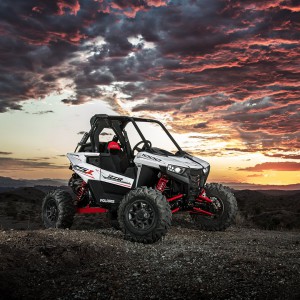 Within a week of its introduction to the UTV market, Polaris' newest machine, the RZR RS1, has made headlines in the racing world. First, Red Bull Global Rally Cross (GRC) announced that this May when the 2018 season kicks off in Louisville, Kentucky, there will be a brand new class, Polaris GRC, exclusively for the Polaris RS1. Then just a few days later at the Las Vegas WORCS event, the new RS1 made its competitive debut with stellar results. Piloted by Ronnie Anderson, the RS1 beat the entire field (including turbo models) to the finish line to secure first place in both the xS Pro and Pro Stock classes--pretty impressive for a rookie vehicle.
https://youtu.be/RO1l5aSKRlI

So what does all this mean for you? It means that, with an MSRP of $13,999 you can chase your offroad dreams and go UTV racing in a highly competitive machine without breaking the bank. There are many different UTV race series across the country and more than likely with the way things have been going for the RS1 we will probably see even more series create new classes specifically for this 1,000cc solo machine. And who knows, maybe Yamaha and Can-Am will jump into the game with their own single seat versions to compete with this new sport UTV?