Motocross Track Etiquette - The Unwritten Rules: Part 2
Chaparral Motorsports
|
September 8, 2015
Sports tend to have their fair share of unwritten rules and etiquette, which sometimes are learned the hard way. Just like a skateboarder at a skate park or a basketball player on the court, there are certain motocross track etiquette rules to follow on the dirt track as well.

5) Be Careful Passing Other Riders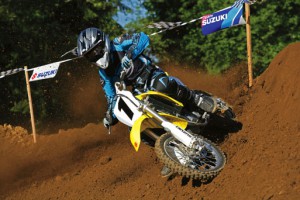 There are always riders on the track with higher skill levels, but that doesn't mean you should throw caution to the wind when it comes to passing other riders. Simply be mindful of those you pass and be careful moving by other dirt bike riders. Numerous accidents happen when skilled riders try to quickly pass new riders. The new rider might spill or have a malfunction, and speeding by them only increases the chances of a collision. Additionally, you want to make sure you're always ready for those ahead of you when you plan to pass them. If you expect the worst when you're ready to pass, you'll be ready for anything that comes your way.

6) Always Be Aware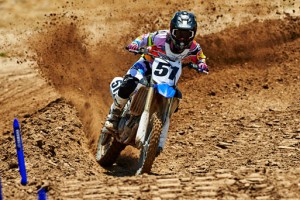 Whatever you're doing on the course, you have to be aware of your surroundings. It's vital to know where the other riders are located and to know how your position could affect others. Any rider who hits the track on a regular basis will say their No. 1 complaint is when riders aren't aware of their surroundings. If people are shouting for you to move or get out of the way, you need to understand, reevaluate your positioning, speed and riding ability. This doesn't mean you should let track bullies boss you around, but you should be cautious when others are asking you to move.

7) Don't Be A Jerk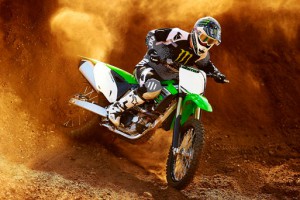 This applies for new and veteran riders. Being mean isn't the best way to introduce new riders. Unfortunately, not everyone searches for track etiquette before hitting the dirt, but you don't have to make it worse for new or beginner riders. At the same time, if you are going to the track for the first time, be mindful of veteran advice. There are a lot of riders who can help show you the ropes and tell you the specific "home track rules." Each racing area is different and has a unique set of rules. Make sure you know all the intricacies of that specific track before you enter.

8) Remember You're Practicing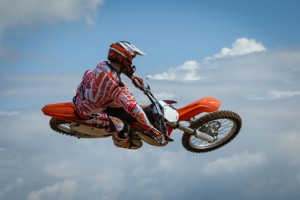 In case you forgot, you're not earning a trophy on the motocross track during open riding times. The problem with a lot of riders is that they take it too seriously and treat the open riding time like a race. Remember that you're just practicing and honing your motocross skills. You don't have to treat everything like a competition and it's important to avoid getting upset when riders whiz by you. Always consider your safety if others are being reckless on the track.

9) Have Fun
Everyone is on the track for the same reason no matter what they say. All riders enjoy what they do and simply want to have fun. Just remember to be cautious, know the track rules and have a good time!