Motocross Track Etiquette - The Unwritten Rules: Part I
Chaparral Motorsports
|
September 5, 2015
The Unwritten Rules Of Motocross Track Etiquette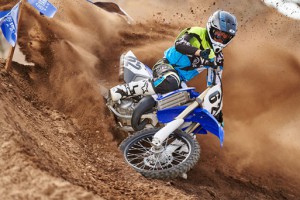 It's OK - everyone on the motocross track has had their first day butterflies. Additionally, each rider at some point has made a mistake while riding on the track. These mistakes happen and it's best to not let other riders intimidate you when you are simply trying to go out and have fun.

However, you want to create a safe environment for yourself and other dirt bike riders. That's why it is important to follow the unwritten rules of motocross track etiquette:

1) Look Both Ways Before Entering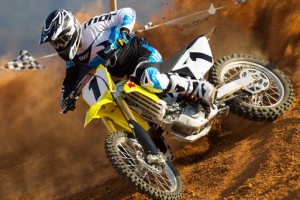 Even if you are a veteran rider, there are some simple things to look out for while you are on the track. One of the most common motocross track etiquette mistakes new riders can make is with line of vision. Riders seem to enter the track without looking both ways, which is a serious hazard to others. When you do this, you cause the entire lineup of riders to brake and they may need to swerve avoid you. Instead, just look both ways (like you would before crossing a street) before entering the track.

The same etiquette should be considered when exiting a motocross track as well. Many riders will tend to exit the track immediately, without looking behind them for other riders. A lot of dirt bikes don't have rearview mirrors, but that should not stop you from looking behind you before pitting.

2) Wear All The Right Motocross Gear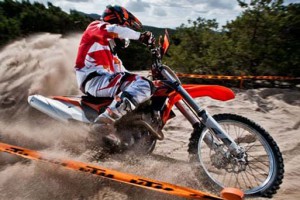 Several riders go to the track without the proper motocross gear. Whether you are trying to look tough without the right apparel or you are simply using the wrong equipment on the track, everyone will want to avoid you for fear of injuring you. If you're on the track, one of the important rules of motocross track etiquette is that you have to be ready for spills and other accidents. At the same time, it is much more frustrating for riders who have to take extra caution around you because you didn't come prepared with the right motocross gear.

3) Don't Stop Or Cut The Track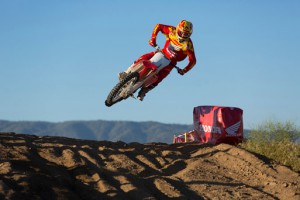 New riders to the track tend to make abrupt stops and cutting, it is just a fact of life. While it is understandable for newer riders to be just getting the hang of the track, motocross track etiquette means you need to think about the other riders as well. When you are riding on a track, and suddenly stop, you put everyone else at risk. If you need to take a break, you should safely exit the track and make sure you are not pulling in front of anyone. Also, it is crucial to avoid cutting the track. This is when you cut to another lane without any hesitation. Any riders who are behind you will have to suddenly brake. You want to stay in your lane so riders worrying about their own hazards can know you are not just flying all over the track and getting in their way.

4) Ride Within Your Limits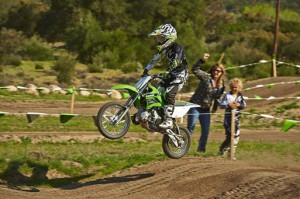 There are appropriate classes for each type of rider. Younger kids ride together with smaller dirt bikes, and bringing your bigger dirt bike could be dangerous. At the same time, you don't want to bring your smaller dirt bike into a 450cc class. As you learn the ways of the track, you will be able to stroll with more seasoned riders. However, it may take some time, so always know your limits on the course. To add to it, you don't want to try and prove yourself on the track. Many riders come to the track on the first day and try to race people who have spent years on the course.

Stay tuned for five more rules in our second piece on motocross track etiquette!