How To Deal With Motorcycle Road Rage: Part II
Chaparral Motorsports
|
July 19, 2015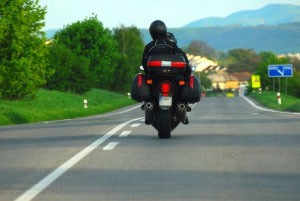 It's easy to take things personally when people in cars push their road rage on you while you're riding a motorcycle. However, you have to be smart when dealing with these situations or things can escalate quickly.

You never know if the person is carrying a weapon and has the intent to physically hurt you, so it's always best to try and defuse all road rage situations as best as possible.

In this second part of the Road Rage series, here are a few more tips on how to deal with motorcycle road rage:

4) Evaluate The Situation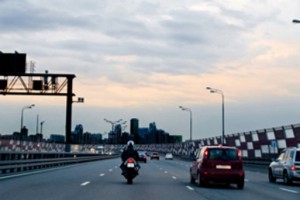 Sometimes road rage starts because of a mistake you made while riding a motorcycle. It would be unreasonable to believe every motorcyclist in the world is the safest and most conscientious rider.

So, if the road rage is possibly your fault, it's best to let it go and don't let your own rage take over. It's best to move on, and don't provoke the driver at all. If the driver is next to you in traffic, you can apologize, but again, communication might only give the driver a chance to escalate the situation to get under your skin.

However, if the issue is not your fault and appears that the person only wants to create a scene, it's best to evaluate the situation and gather as much evidence as possible against the driver. But, this does not include a confrontation, instead, getting a license plate and calling the police is always your best bet.

5) Consider Video Gear
[schema type="chaparralproduct" url="http://www.chaparral-racing.com/product/gopro-hero4-black-edition-camera/342-4100.aspx" name="GoPro Hero4 Black Edition Camera" image="342-4100" alignment="right" ]If you ride in a big city, road rage is about as common as pot holes - both of which you should avoid. Like the guy recording the viral video, if you are attacked, having physical evidence could help you if the situation escalates.

There are numerous helmets available that have GoPro slots to connect the cameras. These helmets can easily hold video recording gear so you have a full record of everything that occurs on your ride.

Additionally, this should be all the more reason to wear a helmet. Protecting yourself against the pavement is one thing, but it could come in handy if a driver tries attacking you as well.

6) Remain Calm And Safe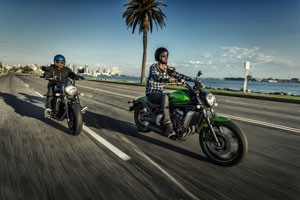 Motorcycles are hard to see on busy streets and there's no doubt you're at more risk when you get on two wheels instead of four. Close calls happen all the time to drivers, but it's smart to never let your emotions get the best of you.

You have a horn on your bike and you shouldn't be afraid to use it. Instead, simply move on with your ride and don't let someone cutting you off ruin your day. It's always vital to take a deep breath and stay calm. You don't want to be the person on the other side of the road rage video, when you could have just let it go.

Incidents like these should only give you more incentive to stay safe while riding in traffic.

7) Wear Protective Gear
[caption id="attachment_47822" align="alignright" width="300"]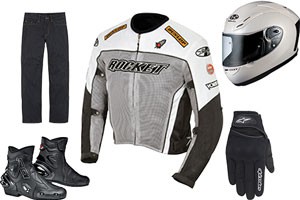 Street Bike Gear[/caption]

Again, a motorcycle helmet should always be on the top of your "to-buy" list before you ride anywhere, but it's also a good idea to invest in protective motorcycle apparel.

Wearing the proper gear could help you become more visible at night and safeguard you in the instance of a crash. For road rage issues, you want to nip all the problems in the bud before you get on the road. Staying safe with the proper motorcycle gear will help prevent altercations and road rage issues down the line.