Tips On How To Get The Best Rate For Motorcycle Insurance
Chaparral Motorsports
|
January 30, 2015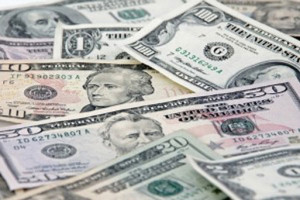 Once you have found the motorcycle that's perfect for you, the next step should always be to insure your ride. Unlike passenger vehicles, a motorcycle can suffer severe damage even in a mild accident or spill. Additionally, several motorcycle companies did not start instituting fork locks until quite recently, which makes several older models prone to theft.

Simply put, you need insurance, but you shouldn't have to hand over the big bucks just to stay insured on your motorcycle. Here are some tips on how to get the best rate for motorcycle insurance:

1) Think About Storing Your Bike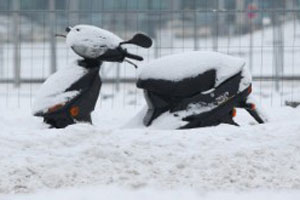 One of the biggest ways your insurance rate will go up is if you don't have a place to store your motorcycle. Your motorcycle benefits from being stored because it defers theft, vandalism and your ride will not suffer from extreme weather like sleet or hail.

It's important to have a spot for your bike and it will significantly drop your insurance rate if you have somewhere to store it. If you don't have a location at your home, search sites like Craigslist or contact motorcycle shops to see if there's anywhere nearby you can keep your bike.

2) Complete All Possible Safety Courses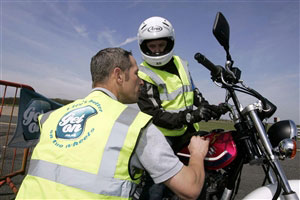 Technically, many states allow you to insure your motorcycle without having a motorcycle driver's license. For this reason, if you insure your bike before you take the appropriate safety courses, make sure you contact your carrier once you complete and pass to get a lower rate, Nerd Wallet reported.

Additionally, taking extra safety courses and investing in safety gear will help you get an even greater discount because it will show the carrier that you are an especially safe rider, invested in being up to date with regulations.

3) Don't Settle On The First Rate You Receive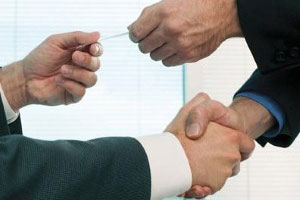 If you search for motorcycle insurance, you're likely going to receive a couple calls from hungry carriers wanting to get you sign up. It can be stressful talking to insurance agents who want to get you immediately hook, line and sinker with their services.

Instead, shop around and don't be afraid to say that you're doing just that. Insurance rates are based on safety courses, age, driving record, type of motorcycle, home address and your job, Nerd Wallet reported. It's important to make sure you get the best coverage for your buck.

4) Know How Much You'll Ride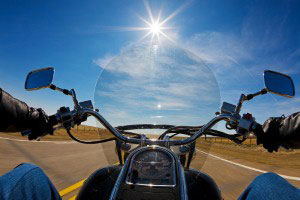 If you plan on riding your motorcycle to and from work every day or think you will be a weekend warrior, you might want to invest in premium insurance with a lower deductible, Rider reported. However, if you know your riding will be limited, picking an insurance plan with a higher deductible could be a more affordable solution.

Deductibles can range from roughly $200 to several hundred dollars. Most insurance carriers will be able to recommend the best plan for your amount of riding, but you most definitely want to be as protected as possible if you plan to ride your motorcycle on a daily basis.

5) Gain As Much Experience As Possible
Motorcycle insurance carriers like to give you better rates when they know you can be a safe rider. The best way to convince carriers your safe is through experience. According to Motorcycle News, experience is possibly the biggest factor when your rate is figured. Make sure you let insurance companies know exactly how long you have been riding motorcycles.

The longer you've been riding, the less you'll likely pay. Again, make sure you compare rates to know if your experience is more valuable to one company versus another.