Motorcycle Maniac: Commuting To Work On Your Motorcycle
Chaparral Motorsports
|
June 19, 2012
June 18 was the American Motorcyclist Association's annual "Ride to Work Day," and I must say I did notice a few more bikes than usual out on the highways in the morning. I myself got on my Yamaha FJR1300 to start the day off right, but unlike some riders it's not an annual thing for me. I try to ride into work at least once a week, and I typically do that on Monday so I can start the week off on a good note. It just so happens that was also "Ride to Work Day" this year.

[caption id="attachment_13464" align="alignright" width="300"]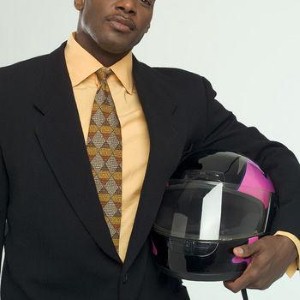 Commuting to work on your motorcycle[/caption]

I know quite a few people who own motorcycles, but I'd say only about half of them ride their bikes to work on a regular basis. I've been thinking about it a lot lately, and it's something I might try to do more often, as there are quite a few benefits.

There are a good number of advantages to driving your bike to work. The first is that it's usually a lot faster. Those of you who work in major cities likely have to deal with traffic jams every morning. I don't advise breaking any laws, but the motorcycle offers a bit more freedom in avoiding these types of situations. And once you get inside the city itself, the motorcycle is way easier to maneuver and park. In fact, the AMA says that tests have shown motorcycles save 33 minutes of travel time for every hour driving in a city. In a test that mixed city and non-city travel, the bike still shaved off 20 minutes.

Another big advantage of commuting to work on a bike is the fuel efficiency. Gas prices have come down a little bit in the past few months, but they're still not what I would call "cheap," especially if you think about what prices were like a decade ago. Motorcycles are inherently more fuel-efficient than the average car, so you'll save yourself a few bucks at the pump by commuting.

There are a few downsides you should keep in mind before you start commuting every day. First, check the weather before you head out. We've all ridden in the rain before, and it's not fun. Secondly, invest in a comfortable pair of motorcycle boots. There are quite a few types out there that are okay to walk around in and look suitable. If your company's dress code is strict, you might need to keep a pair of dress shoes in the saddlebags.