Yamaha Star Bolt C-Spec Transforms Cruiser And Café Racer Alike
Chaparral Motorsports
|
December 18, 2014
[caption id="attachment_35156" align="alignright" width="300"]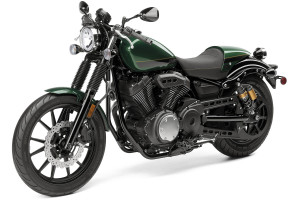 2015 Yamaha Bolt C-Spec[/caption]

Yamaha has been busy in 2014 prepping for next year with its motorcycle lineup. The Yamaha Star Bolt C-Spec gives the Japanese manufacturer another unique ride that could be a big enough cross to please both cruiser and café racer enthusiasts.

The Star Bolt has a 945cc V-Twin powerplant that takes a different approach from the previous Star motorcycle models, Cycle News reported. In fact, the newest version has a much lower seat, at 30.1 inches to give the rider more mid-range control of the motorcycle. According to Motorcycle.com, the Star Bolt C-Spec changed its seating to give riders a more aggressive positioning as well.

Café Racer Style With Custom Cruiser Attitude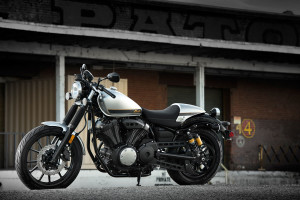 Most cruisers have the rider's feet more at an upright and laid-back positioning with their feet on the pegs. However, Yamaha's new version takes a bit from the café racer style and positions the rider in an aggressive pose that puts the rider's feet behind the mid-body point. Also, the new speedometer is placed in the middle of the bars and higher so it's right in front of the rider's face at the aggressive position.

The motorcycle includes a 9mm-longer fork than the previous version and also increased its shock size by 6mm. The clearance is now 1.5 inches further from the ground, which translates a leaner angle by four degrees. This will allow riders to quickly carve roads and turns with ease and aggression, Cycle News reported.

The Yamaha Star Bolt C-Spec is most likely out to challenge Harley-Davidson Sportster riders, but the price tag is much more affordable for the Japanese company. According to the source, the Star Bolt C-Spec starts at $8,690 and has two different color schemes available: Liquid Silver and Envy Green.

The total weight is less than 550 pounds and will be available in January next year.

2015 Yamaha Bolt C-Spec Image Gallery
(Click for full size images)