Electric Bikes To Take Off In US
Chaparral Motorsports
|
November 6, 2014
[caption id="attachment_34563" align="alignright" width="300"]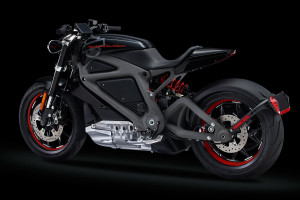 Harley-Davidson LiveWire[/caption]

A new trend is starting to take shape in the United States, with electric bikes becoming increasingly common, according to Ecomento.

Though electric vehicles have been popular overseas for years now, a push by Harley-Davidson is bringing the electric craze to North America as well. Sales of higher-end products from manufacturers like Brammo and Zero Motorcycles have carved out a small niche of enthusiasts for electric products.

However, offerings are limited because of costs and consumer tastes - which is solidly in the sporty, speed-hungry camp, catered by models such as the Brammo Enertia Plus and the new 2015 Zero SR. However, with America's premier motorcycle company predicting big changes to the market, the motorcycle industry in the U.S. may soon look very different.

A report by Navigant Research projects 1.2 million electric motorcycles will be sold worldwide this year, and the U.S. is expected to take a big step toward representing a larger share of the market.

[caption id="attachment_34562" align="alignleft" width="300"]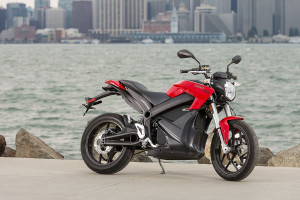 2015 Zero SR[/caption]

"Although high component costs and sluggish demand currently hamper sales of two-wheel vehicles today, this market is poised for growth as consumer markets continue to expand and new high-profile competitors such as Harley-Davidson enter the market," said John Gartner, Navigant's research director.

Harley is developing and testing an electric bike, in a project they are calling LiveWire, and its vision for the future is being promoted by the company.

The transition to electric bikes will likely be a lengthy one for some diehard motorcycle fans. Many people grow up around bikes and frequently buy, repair and sell them. The change may come as a shock to some, but as a welcome surprise to others.

High gas prices and pricey bikes keep some consumers from purchasing additional vehicles other than their car. However, electric bikes will initially be smaller and rely on lithium batteries that can be recharged, according to Ecomento.

[caption id="attachment_34564" align="alignright" width="300"]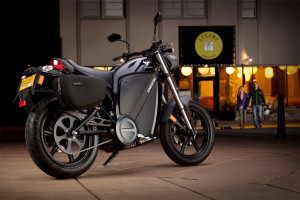 Brammo Enertia[/caption]

Bikers will be able to charge their bikes from home - bypassing gas stations and traffic. Electric bikes are generally made for city commuters that have to deal with heavy congestion. The smaller bike size would enable a driver to maneuver more freely.

The move to electric is part of a larger trend in the American economy, with more and more people becoming eco-friendly. Everyone - even those who aren't particularly environmentally conscious - likes a good bang for their buck. A cheaper mode of transportation is ideal for every consumer. Insurance providers and bike manufacturers may even offer rebates and discounts to those who purchase electric bikes.

Though you may no longer fill your tank with gasoline, you still need quality motorcycle accessories. Chaparral Racing is a leading resource for motorcycle apparel and parts.