2015 Factory FMF/KTM Team Announced
Chaparral Motorsports
|
November 5, 2014
[caption id="attachment_34551" align="alignright" width="300"]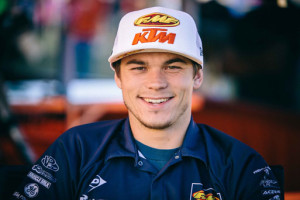 Kailub Russell - Photo: Cole Kirkpatrick[/caption]

KTM Motorsports is proud to announce its 2015 Factory FMF/KTM Team riders: Kailub Russell, Charlie Mullins, Russell Bobbitt, Taylor Robert, Ivan Ramirez and Kacy Martinez.

The two-time GNCC XC1 Pro Champion, Kailub Russell, will return to defend his title in the GNCC Series. Russell was the dominant rider of the 2014 series claiming nine wins. The most impressive victory for the Factory rider was earned at the Ironman GNCC where Russell took the win on a 150 XC two-stroke in front of the largest crowd of the season.

Russell will be joined by his biggest competitor, two-time National Enduro Champion, Charlie Mullins. "Hot Rod" as he is known to fans will contest the GNCC and National Enduro Series for 2015 where he is looking to fight for both championships after returning from a wrist injury that kept him from racing the majority of the 2014 season.

Russell Bobbitt will return to the factory team to join Mullins in the championship hunt in the National Enduro Series. Bobbitt took a win at the final National Enduro round in 2014, after returning from a knee injury that plagued him through the entire season. He is looking to fight for his 5th title in the series and is excited about the return to KTM. "I am very happy to return to the KTM team," stated Bobbitt. "I started my career with KTM and have always been passionate about their product and can't wait to get back on orange and work toward another championship."

[caption id="attachment_34554" align="alignleft" width="300"]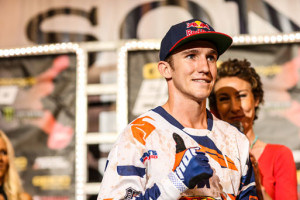 Taylor Robert - Photo: Drew Ruiz[/caption]

On the west coast, KTM will support Taylor Robert in the EnduroCross Series as well as the FIM Super Enduro Series. Robert landed on the EnduroCross podium in 2014 but is looking to capture more wins in the 2015 season and be a title contender in the indoor off-road series. The FIM Super Enduro Series will be a new venture for Robert. "I am really excited about participating in the entire FIM Super Enduro Series," said Robert. "I love the extreme events and this series encompasses all of the challenges I like on a race course. I enjoy the international races and am looking forward to representing my team on the top level."

Ivan Ramirez will return to the AMA Hare & Hound Series where he will try to capture his first title in that segment. The former Mexican Enduro Lites and WORCS Pro 2 Champion had some success early in the 2014 season but suffered set-backs from injuries in the second half of the year. Ramirez will use the break this off-season to prepare for next year's series in hopes of being the man to beat in west coast desert racing.

[caption id="attachment_34552" align="alignright" width="300"]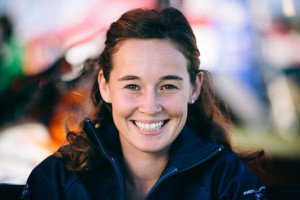 Kacy Martinez - Photo: Cole Kirkpatrick[/caption]

Kacy Martinez has signed on for another year as the only Factory-supported female off-road racer. Martinez dominated the GNCC WXC class on her way to her first championship in the series this year claiming nine wins. The Northern California based rider wrapped up the championship four rounds early and was able to race in the afternoon race at the final where she competed in the Four-Stroke Lites A class. For 2015, she will return to the GNCC Series to defend her title as well as compete in select AMA EnduroCross events.

"I'm happy to have a great team for 2015," stated Factory FMF/KTM Off-Road Team Manager Antti Kallonen. "We are excited to have Kailub and Charlie return for the third year of their contracts. We also warmly welcome back Russell to the National Enduro Series for KTM where our team is pleased to work alongside him again. Ivan will work toward his first title in the Hare & Hound Series while Taylor will focus on securing the number one plate in the EnduroCross Series and Kacy will shoot for a repeat GNCC WXC title."

2015 Factory FMF/KTM Off-Road Team Image Gallery
(Click for full size images)


Source: KTM North-America