Two Iconic Motorcycles To Go On Auction In October
Chaparral Motorsports
|
October 5, 2014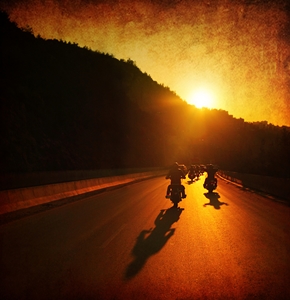 The estate of Waylon Jennings, a beloved outlaw country singer, is putting up a prized-possession motorcycle that used to belong to the late rock 'n' roll icon and friend, Buddy Holly, The Associated Press reported.

The historic day known as "The Day the Music Died" involved Holly's death in a small-plane crash in 1959 that included Richie Valens and J.P. "The Big Bopper" Richardson, the source reported. Jennings was supposed to be on the plane with Holly, and more than 20 years after the singer's death, the members of his band gave Jennings an old red Ariel Cyclone as a birthday gift.

The bike was owned by Holly, and Jennings kept the motorcycle in his living room until his death in 2002. However, now the bike is up for auction in Phoenix with hundreds of other items owned by the famous country singer.

'Easy Rider' Harley-Davidson To Be Auctioned As Well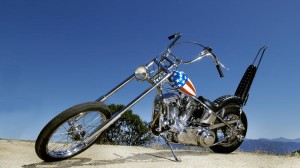 One of the most iconic motorcycles in U.S. history will be up for sale on Oct. 17 for anyone to purchase. The custom-made chopper known as "Captain America" was the infamous bike featured in the cult classic Easy Rider, and now Peter Fonda's motorcycle will be featured in a Hollywood auction, The Wall Street Journal reported.

The film was released in 1969 and the instantly familiar chopper was known for its teardrop gas tank, flared exhaust pipes, towering sissy bar and the stars-and-stripes paint, the source reported. However, the motorcycle was recently repaired to look brand new and the bike is now ready for the road.

In 2013, the record was broken for the most spent on a TV or movie motor vehicle with the original Batmobile from the classic TV series, which sold for $4.6 million in an auction, the Hollywood Reporter stated. Some vehicle collectors believe the auction price of Captain America could be even higher.

In the iconic film, the bike is destroyed at the end of the movie, which might have some wondering how it could have made it through filming. However, there were four different bikes used as Captain America in Easy Rider, and only one motorcycle reportedly survived.

The bike was originally designed by chopper builders Cliff Vaughs and Ben Hardy, who crafted the motorcycle with Fonda in mind, the Hollywood Reporter stated.