Bicycle Shoes: Frequently Asked Questions
Chaparral Motorsports
|
October 2, 2014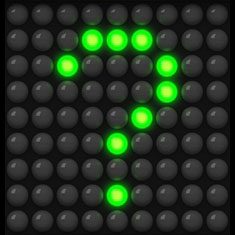 Ever notice that every rider in the Tour de France has on bike shoes? That might be enough to convince you to pick up a pair. You might have been riding in sneakers since you were on training wheels, and therefore, likely don't know much about bike shoes. Here are some frequently asked questions about them:



Can't I just wear sneakers?
You can wear sneakers all you want when riding a bike, you just won't reap the benefits of what bike shoes bring to a ride. There is a significant difference to riding shoes that clip into your pedals as opposed to shoes that don't.

Are the benefits of shoes worth the price?
Bike shoes might seem like a pricey investment to you. You might think: "Why would I purchase a pair of shoes I'll only wear a few hours during the week, or what really is their benefit?" Like golf shoes, bike shoes won't be used outside of their sport. Since that's the case, it's likely they will last longer than your average pair of sneakers. You could have the same bike shoes for the rest of your life if you take good care of them, making them well worth the price. Bike shoes keep your feet connected to your pedals. That means, whether you are pushing down or pulling up on your pedal, your bike will move forward.

When do I replace the cleats?
Cleats on bike shoes will need to be replaced after they are worn down. This can happen from normal wear and tear, so it's important to look out for. If a cleat is cracked or severely worn, it might not function as it should, and therefore needs to be replaced. For a casual bicycle rider, it could take as long as five years before cleats need replacing.