How To Properly Maintain Bicycle Shoes
Chaparral Motorsports
|
September 10, 2014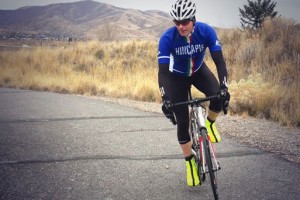 Bike shoes
can be pricey, so you'll want to do your best to take care of them. While you might have purchased a pair of bike shoes only a couple months ago, not taking care of them or failing to clean them after a ride could cause them to age quicker.

Depending on the type of riding you are doing, bike shoes could get especially dirty. If you are using them for mountain biking, they could be caked with debris and mud by the end of trip. Even road shoes can take a beating too.

Get In The Habit Of Cleaning
[mageProductLink sku="126-cs23" title=""]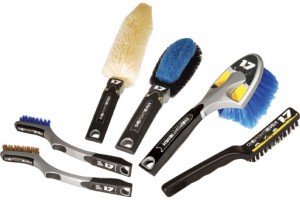 [/mageProductLink]After every ride, you should get the habit of cleaning your bike shoes. For a light cleaning, simply wipe down each shoe with a towel. Add some water where you see fit, in order to loosen any dirt. However, for shoes that are especially dirty, it might take a cleaning solution or a little extra scrubbing on your end.

For shoes that require extra attention, invest in a brush that will truly get into the crevices. Even a toothbrush can do a great job in making your shoes look like new. Again, a light amount of cleaner and water can go a long way to helping free dirt and debris from the shoe.

From there you will want to properly dry the shoes. Be sure to remove the soles of the shoes when drying, or else moisture will be sitting inside the shoe. After you've removed the soles, make sure you thoroughly wipe down each shoe with a towel. There are shoe and boot dryers on the market that are perfect for ridding your boots of any moisture. However, stuffing them with newspaper and leaving them outside or by a heating vent can be just as efficient.

Add Covers For Protection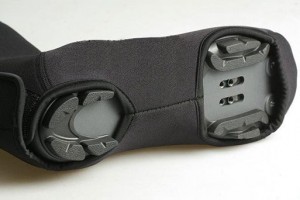 Bike shoes are the ideal way to get the most out of a ride. They keep your foot connected to a pedal, making sure your every motion contributes to moving forward on your bike. Serious riders won't go without them. However, when it comes to a rainy or cold day, how can you still wear your bike shoes without being uncomfortable? The answer: shoe covers.

Whether you are simply trying to preserve the look of your shoes and want to protect them from mud and debris - or because your feet need protection from the harsh elements Mother Nature can throw at you - odds are bike shoe covers are the answer.

You might be enjoying a long ride, but once the weather turns cold and wet, it could be ruined. Most road bike shoes are not designed to be soaked in water. They are specifically constructed to be as light as possible, and therefore, waterproofing them could defeat their purpose of streamlining a ride. However, sometimes you need a shoe that you can use in the rain. Without having to purchase a completely separate pair to use in the rain, you can simply put on shoe covers.

These products are typically made from a rubberized laminate. They will keep your feet insulated and dry, ensuring you are warm and comfortable no matter how long you decide to make a ride. It's important to keep in mind that the covers you choose should fit your shoes properly. For instance, some shoes have cleats, and covers will account for this design by adding cutaways or lugged soles.

If you do decide to cover your shoes during a ride, remember to take them off before you start walking around. Covers are perfect for a ride, but could be damaged when walking in them.