Crowdfunding For Skully AR-1 Helmet Exceeds 1.3 Million
Chaparral Motorsports
|
September 6, 2014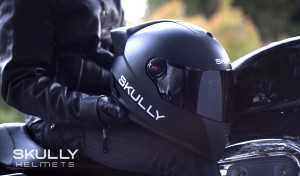 The Skully AR-1 is being touted as the most technologically advanced motorcycle helmet ever created. Already the company has reached more than 1.3 million in crowdfunding in the United States. So what's so great about the AR-1?

Featuring a heads-up display, rear-view camera, smartphone connectivity and GPS mapping, this helmet has everything a rider needs to stay safe on the road, and then some.

"We are beyond excited to begin production on what has become the most anticipated motorcycle helmet in history," said Marcus Weller, founder and CEO of Skully. "We are doing something so few companies have the opportunity to do... we are changing an industry and forcing the world to adapt. The AR-1 is our little dent in the universe. The AR-1 will introduce a new era in intelligent transportation by combining optics, intelligent vehicle systems and connectivity to deliver unprecedented levels of safety."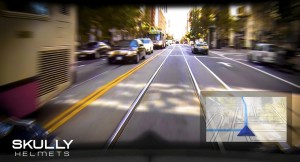 It was a motorcycle accident back in 2011 that served as motivation for Weller to create the world's smartest helmet. After taking his eyes off the road for an instant to look at a sign, a car stopped abruptly in front of him, and Weller crashed. He decided to create a helmet with a display that could have helped him avoid the crash and thus, the Skully AR-1 was born.

"Skully is literally transporting motorcycle riders into the future by incorporating today's mobile technology into its helmets," said Rob Enderle, principal analyst, with Enderle Group. "With Skully, motorcycle riders have the same hands-free connectivity that car drivers have that will not only make the ride potentially more enjoyable, but safer as well."

At an introductory launch price of $1,399, Skully is giving riders a $100 discount off the future retail price.