New Helmet Technologies Take Center Stage
Chaparral Motorsports
|
November 23, 2013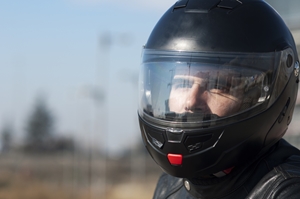 Some sleek new motorcycles may have stolen the spotlight at the 2013 EICMA Show in Milan, Italy, but a few new technologies that came to the forefront during the celebration may have the biggest impact of all. The development of Head-Up Displays, often called HUDs, is poised to change the way riders travel on motorcycles.

These displays utilize state-of-the-art technologies to bring information right to a rider's field of vision. By projecting directions, weather reports and similar details right onto a motorcycle helmet screen or similar attachable screens, HUDs allow an individual to receive updates and check in on information without ever taking their eyes off the road. Unlike looking at a smartphone or similar device, these displays project the data in such a way that riders don't have to refocus or look away from the road.

Here are three companies making a splash with HUD developments and products:

Reevu
[caption id="attachment_29503" align="alignright" width="300"]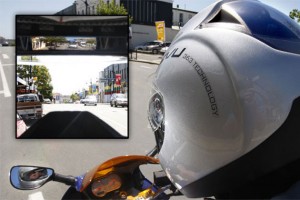 Reevu Helmet - Rear View Mirror[/caption]

News about Reevu's rear-vision helmets has been around for some time, but recently some more information about the rear vision technology came to light. It uses a system of mirrors and reflections to show a rider what is happening behind them, as have many Reevu options in the past few years, but the newest versions include a wider range of data. GPS directions, route projections, engine diagnostics and similar information will all be displayed on the Reevu gear.

Skully
[caption id="attachment_29502" align="alignright" width="300"]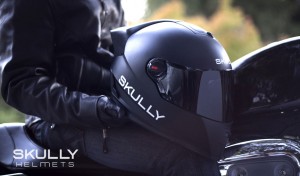 Skully Helmets - Helmet Design (Photo: Skully Helmets)[/caption]

The Skully helmet is similar to Reevu in the features it provides. Using an array of sensors, the system boasts a 180-degree rearview camera, which projects the image onto the lower right corner of the helmet visor. It also connects to via Bluetooth to iPhones or Android devices, and a rider can then use voice commands to make calls, select music, send text messages and more. Each of the motorcycle accessories is 3D laser-cut to ensure a perfect fit, CTV News reported.

Nuviz
[caption id="attachment_29499" align="alignright" width="300"]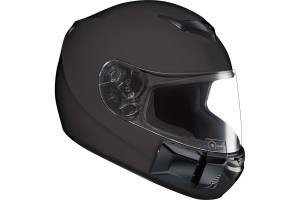 Nuviz HUD On Motorcycle Helmet[/caption]

The Reevu and Skully options require a rider to purchase an all-new helmet, but with Nuviz, riders can simply invest in an independent device that attaches to their existing gear. Mounted on the chin bar, this device used Bluetooth to channel information from a smartphone app to the helmet, Cycle World reported. Riders will be able to use the app to select the information they want to receive and some of their preferences, and then as they travel on the roads or trails they'll be given directions, weather information and other details. It also boasts voice communication capabilities as well as a camera that can snap pictures or record video.

Motorcycle Helmet HUD Image Gallery
(Click for full size images)