How To Choose Bicycle Shoes
Chaparral Motorsports
|
July 17, 2014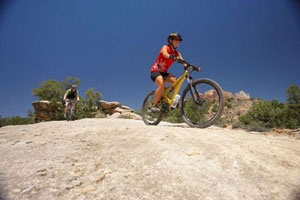 After you have found the perfect bike, do yourself a favor and get some shoes for it. Bike shoes have a number of benefits and serious riders don't go without them. So what's so great about them?

Bike shoes clip directly into the pedal, giving you more power. They allow you to generate speed with the full range of motion while pedaling, instead of by simply pushing down on a pedal. They also protect your feet while pedaling, keeping them dry and ensuring you are pedaling correctly every revolution. They are stiffer than a normal pair of shoes, ensuring you are transferring your energy in the most efficient manner.

Why You Need Bike Shoes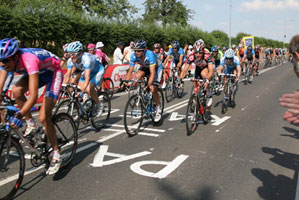 While casual bike shoes are available for riders who just want to get from A to B, shoes that clip in are what you want if you are more advanced. But if they are clipped into the pedal, how do you get out of them?

A major concern for many people transitioning into bike shoes that clip into the pedal is that they will tip over without being able to unclip. However, with a simple shake or twist of your foot, the shoe pops right out of the clip. It might take a little getting used to at first, but once you have the hang of it, it's easy.

Bike shoes are the ideal solution to getting the most out of your bike. They provide support and ensure you are not wasting any energy. And best of all, they will likely last for a long time, considering their rugged design. If you are looking to take your cycling to the next level, pick up some bike shoes.

Three Different Types
Bike shoes serve as an essential way to get more out of a ride. Like every other piece of bicycle gear, there are a wide variety of choices, so you'll want to be diligent when shopping for a pair.

Your riding style and what you type of bike you have will have a significant impact on the type of bike shoes you go with. Here are the three types of shoes you will have to consider:



[mageProductLink sku="04883-017-7" title=""][/mageProductLink]Recreational: These shoes are for the more casual rider. They don't necessarily have to clip into the pedal in order to be considered a bike shoe - they just have to offer a practical solution for getting around town. These shoes will resemble a hiking shoe, featuring a durable design that will keep feet safe. If you are using your bike simply for recreational purposes on the road, these shoes are the right fit. Often, riders will use pedals with straps for these types of shoes. Instead of having to clip in every time, you can simply slide your foot into the straps as you see fit.

[mageProductLink sku="043-13201112390" title=""][/mageProductLink]Mountain: Shoes that are made for mountain biking will feature a more rugged design, sometimes from a waterproof material, which is perfect for navigating off-road trails. These shoes will likely be stiffer than their recreational counterparts, but will still offer a rider some flexibility for when they have to get off their bike and walk. Mountain bike shoes can include clipless cleats, in which case they will be recessed into the sole, while some even offer removable toe spikes in case a rider needs to hike. The idea behind mountain bike shoes is to create a fully functional solution for riders heading off-road. As it can be tough to remain on a bicycle at all times in the woods, riders will also need a shoe they can hike in.

[mageProductLink sku="043-13101122390" title=""][/mageProductLink]Road: Unlike mountain bike and recreational shoes, road shoes are not designed for walking. These shoes feature a clipless cleat that protrudes from the sole, making walking in them uncomfortable and damaging to the cleat. The idea is that a rider will be using them solely for biking on smooth pavement.These shoes clip into the pedals and are the stiffest of the three designs. They ensure a rider is pedaling in the most efficient manner possible. Since a foot is clipped into the pedals, even an upward motion from the leg can push a bike forward.Road bike shoes are lightweight and usually feature innovative ventilation to keep a rider cool. Professional racers will never go without road bike shoes that clip into their pedals, so serious riders are encouraged to try them out.

Comparing The Features
Choosing a bike shoe can be a tough task considering there are so many different styles, each with their own individual features. Bike shoes are essential to keeping you comfortable during a ride and ensuring you are efficient when pedaling. As they are so important to the success of ride, it's essential you are diligent when comparing bike shoes. Here are some features you will have to consider: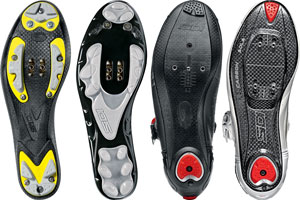 What Type Of Riding You'll Be Doing
First you'll want to consider the type of riding you plan on doing: casual, mountain or road. Depending on which of these riding styles you'll be doing, you will want the right shoes. Casual riding likely doesn't require a clip-in shoe, while mountain biking might need a more rugged style in case you have to hike at a certain point. However, if you are a serious road rider, clip-in shoes are ideal.

If you decide to go with clipless cleat, you will have to choose which system you want. The bike shoes will have a specific two-, three-, or four-hole attachment system built into their sole. These holes correspond to the bolt pattern used by the clipless system to attach the cleat to the shoe. Again, this will require that you consider the type of riding you'll be doing, as well as what pedals you will be using. A mountain bike system, whether it is a two-hole or four-hole system, is usually recessed into the sole of shoe, allowing the wearer to walk in the shoes without worrying about damaging the cleats. Therefore, it's perfect for mountain biking and light city riding, as these styles of riding require a rider to dismount often.

However, if you are a road rider who wants the wheels constantly turning on the pavement, then a three- or four-hole system is the right choice for you, giving you stability and comfort. More mounting points on your cleats spreads the forces applied to the cleat, giving a more solid, comfortable connection. These cleats are built to protrude from the shoe, limiting their walking functionality.

They Fit Tight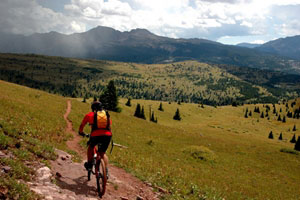 Bike shoes are designed to be stiff and they aren't made for walking. When you are trying them on, keep these two things in mind. You could think they are a little too tight, but they will break in over time. The one thing you'll want to avoid is having your heel slip out easily. The best bet here would be to choose a smaller size.

Bike shoes are not like casual shoes that are made for walking around. Typically, the stiffer they are, the higher-quality the product. Professionals racers look for a shoe that offers stability and plenty of support. So how fast you want to unclip or how serious you are as rider will greatly influence what bike shoe you choose, as well as its features.

Picking Out Pedals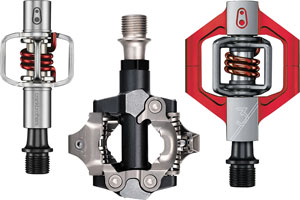 Cycling shoes require compatible pedals. These shoes clip into the pedal so a rider's feet are always attached and no motion is wasted. They are the go-to piece of equipment for professionals and serious riders.

If you are changing from flat to clip-less pedals, you'll need to make sure they fit your bike shoes. There are a few options when it comes to the drill holes in the soles of the shoe: a two-, three- and four-hole configuration. So what's the difference?

How They Work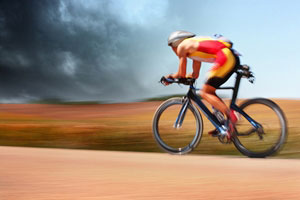 Each clipless pedal has a matching cleat designed specifically for that brand or style of pedal. Each cleat system has a specific mounting pattern for the bolts used to attach the cleat to the bicycle shoes. Therefore, the type of riding you will be doing will dictate how you'll want to gauge which pedal to pick up. If you plan on putting clip-less pedals on a mountain bike, the two-hole option is ideal, while a three- or four-hole configuration is most likely suitable for the road.

There is somewhat of a learning curve in order to get used to clip-less pedals. However, once you get the hang of it, you'll never want to go back. All you have to do is apply some pressure to a pedal with your foot and it will clip in. This part should be easy, but stopping is where it might feel awkward at first. In order to unclip, you'll have to twist your foot and turn your heel outward. This will release your foot from the pedal. The idea here is that you only need to disengage your foot once you've come to a complete stop, otherwise it's attached and pushing you forward on a ride.