Fox Racing Instinct Boots Lead In Innovation, Comfort And Design
Chaparral Motorsports
|
May 26, 2014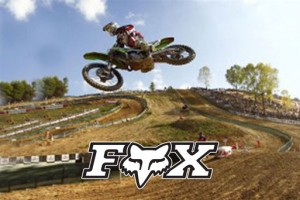 Fox Racing
has been a household name in motorsports for decades and is likely one of the most recognized brands on the market. As a result of its monumental success over the years, Fox has been able to expand and innovate, offering new styles and technologies in their apparel.

Perhaps the best example of Fox continuing to push the envelope when it comes to motorcycle gear is by way of the [mageProductLink sku="04173-001-10" title="Fox Racing Instinct Boots"]Fox Racing Instinct Boots[/mageProductLink]. These are the ideal products for those looking for a clean look, comfort and protection. When designing these boots, Fox Racing had famed rider Ricky Carmichael as its chief tester. With experience in motocross and a wide array of impressive accomplishments, Fox Racing found the ideal rider to make sure they got these boots right. And did they ever.

The Design
[mageProductLink sku="04173-001-10" title=""]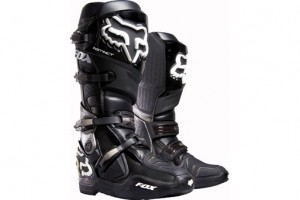 [/mageProductLink]Fox Racing Instinct Boots never have to be broken in, as they are at the height of comfort for a motorsports boot. Featuring a five-layer sole, which will likely remind riders of the feel of a running shoe, Fox Racing Instinct Boots give a rider instantaneous comfort once they step in. Not to mention this unique design helps cut down on vibration.

The innovation doesn't stop there. These boots also have an embedded tempered steel shank - a metal support device - in the midsole to help riders absorb the impact when landing from high up. They also have a thermoplastic polyurethane cup for additional arch support.

The outside of these boots is made from an exclusive Duratac rubber, allowing them to stand up against the adverse elements of rough terrain. This blend of rubber reduces vibrations from a bike and also features a burn guard for grip and durability. This integrated design provides an unrestricted feeling for a rider.


Instead of using an inner booty for comfort like most other boots, Fox Racing Instinct Boots have a patented hinge lockout that stops motion before hyper extension, giving a rider peace of mind while they are trying to land from 20 feet up. The lock system is also a patent owned by Fox Racing, featuring a ball-and-socket design, providing maximum maneuverability as the buckle floats without causing uncomfortable pressure points for a rider when they move around.

These boots come in either black or white, featuring a stylish design that Fox Racing has become known for over the last 30 years. In addition to the standard designs, Fox Racing creates many creative limited edition styles specifically for special motocross and supercross events, such as the start of the 2014 Supercross and Motocross seasons in [mageProductLink sku="13156-019-8" title="Fox Racing Instinct Intake Glen Helen Limited Edition Boots"]Glen Helen[/mageProductLink] and Anaheim, the return of Supercross to [mageProductLink sku="11647-149-8" title="Fox Racing Instinct Given NY Limited Edition Boots"]New York[/mageProductLink], and the [mageProductLink sku="10088-019-8" title="Fox Racing Instinct MX of Nations Germany Limited Edition Boots"]MX of Nations[/mageProductLink].