Slow Things Down With Troy Lee Designs D3 Bicycle Helmets
Chaparral Motorsports
|
April 1, 2014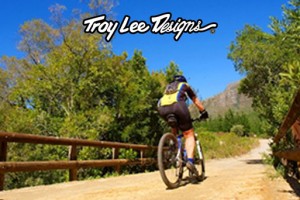 When you spend so much time on a motorcycle, you may become used to the risks of the road. However, you shouldn't lose sight of the fact that the proper safety gear is needed for any type of recreational sport - regardless of how fast you're going. While you may think that your time on a motorcycle has you prepared for any type of obstacle you could encounter on a bike, it is still incredibly important to stock up on the most impressive bicycle safety accessories on the market.

The Best Of Both Worlds
[caption id="attachment_31285" align="alignright" width="300"][mageProductLink sku="tl0324-6207" title=""]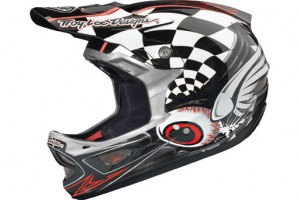 [/mageProductLink] Troy Lee Designs D3 Finishline Bicycle Helmet[/caption]

Once you've gotten a taste of motocross gear, you may not want to give it up, even if you aren't on your motorcycle. If you're taking part in some recreational sports but are not using your beloved machine, you can still take advantage of top-notch gear that looks and feels like it belongs on a motorcycle, regardless of what type of bike you are using.

Luckily, products like the [mageProductLink sku="tl0324-7407" title="Troy Lee Designs D3 Pinstripe II Bicycle Helmet"]Troy Lee Designs D3 Bicycle Helmet[/mageProductLink] are ideal for just this scenario. Although Troy Lee Designs may be well known for its slick racing gear, it also boasts a number of options for all types of recreation, and one of the bicycle helmets offered could be just the right choice for you. Although the D3 composite helmet is aerodynamic and ideal for racing, it also offers the full-face protection that riders of any age will want when they set out on a bike, along with a number of other impressive features.

Inside The D3 Bicycle Helmet
[caption id="attachment_31284" align="alignright" width="300"][mageProductLink sku="tl0324-5307" title=""]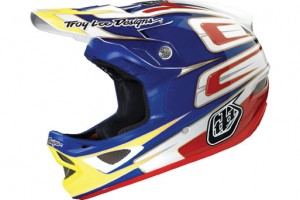 [/mageProductLink] Troy Lee Designs D3 Speed Bicycle Helmet[/caption]

The Troy Lee D3 Bicycle Helmet uses the same strong composite shell as the motorcycle version to form the frame. That material allows the helmet to maintain a light weight without sacrificing durability - a quality that makes it ideal for the types of adventures you may be embarking on with a bike. The low weight ensures that you'll retain the mobility and quick reaction time you need to cross through nature, while the outer shell has a strength that is still needed in crashes or collisions.

On the inside of the Troy Lee D3 Bicycle Helmet, you'll find padded protection that is very similar to the motorcycle counterpart. A dual density shock pad system has been installed throughout the interior, guaranteeing a snug fit and maximum protection in the event of a collision. There is also a comfort liner added to this section of the helmet, which is both removable and washable for easy maintenance.

Troy Lee Designs made sure the helmet had plenty of intake and exhaust ports. These vents keep the air flowing freely throughout the helmet and make it suitable for use in a variety of elements. If necessary, you can also use the two completely adjustable visors. These shields are outfitted with graphic designs to match the rest of the helmet and have been attached with titanium screws to keep the weight low.

Stop And Smell The Fresh Dirt
[caption id="attachment_31286" align="alignright" width="300"][mageProductLink sku="tl0324-4007" title=""]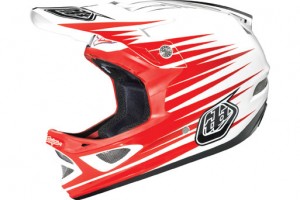 [/mageProductLink] Troy Lee Designs D3 Zink Replica Bicycle Helmet[/caption]

There will likely come a time when you or someone you know feels the urge to get on a bicycle for some slow-speed fun. If that's the case, you can rest assured that high-quality products like the Troy Lee D3 Composite Helmet are ready to meet your needs. When the slower pace of bicycling is calling your name, strap on the helmet from Troy Lee Designs and get started on your latest adventure.

The helmet is available in multiple colors and graphic designs, providing some choices for riders who want to match their existing bicycle gear. You can also choose from six different sizes to find the best fit.