NBC To Air Springfield Mile
Chaparral Motorsports
|
June 29, 2012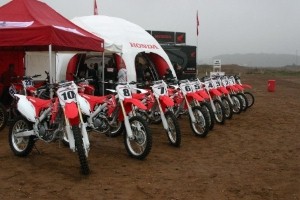 motorsports
fans may have heard about this year's exciting Springfield Mile event, which took place over Memorial Day Weekend. Unfortunately, because AMA Pro Flat Track does not have a TV contract, there was no way to view the event live unless you bought a ticket.

Now, fans who didn't get to see the thrilling race will be able to thanks to a deal struck between the AMA and NBC Sports. This year's edition of the Springfield Mile will be shown on NBC Sports on July 1 at 5 p.m. Eastern Time, according to Cycle News.

"We are very excited to have fans see the thrilling action that our riders take part in each and every event weekend," Dan Johnsen, director of AMA Pro Flat Track, told the news source. "NBC Sports is the perfect platform for showcasing the extremely competitive and exciting racing found at every AMA Pro Flat Track event and we look forward to thrilling audiences across America."

The big draw of seeing the event for many will be Willie McCoy, the 41-year-old rider who shocked the world by triumphing at the famous track. The race reportedly came down to the wire, with McCoy ultimately winning by just 0.033 seconds, so those tuning in will undoubtedly see a great race.