Will The CRTs Be Competitive?
Chaparral Motorsports
|
February 1, 2012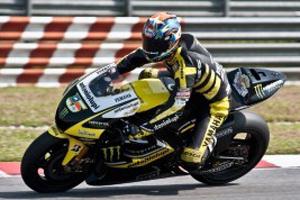 With the many changes coming to MotoGP this year, one question on every fan's mind is just how competitive the Claiming Rules Teams (CRTs) will be. Their bikes don't have the money of a full factory behind them, but there's no doubt that they're still formidable models. Fans got to see just how fast the bikes were in the first test of the season.

At the official MotoGP test in Sepang, there was quite a gap between the CRTs and the factory bikes. The difference between the fastest MotoGP bike, ridden by Jorge Lorenzo, and the fastest CRT bike, piloted by Colin Edwards, was 6.6 seconds. That may not seem like a lot, but it's a significant difference in the world of MotoGP. Still, Edwards did lose some time due to electrical issues, reports Yahoo! Sports.

Malaysia wasn't the only place CRT bikes were being tested, however. The Aprilia and Speed Master teams elected to instead hold their own test in Valencia, and the results were a bit more encouraging. Randy de Puniet posted the fastest time of 1:35.3. Casey Stoner's pole time in Valencia last year was 1.31.8, but second-place rider Dani Pedrosa only managed a 1:32.8. If the CRT are only 2-3 seconds behind the MotoGP competitors, it could make for some very interesting racing later this year.