MotoGP Approves New CRTs, Institutes Rule Changes
Chaparral Motorsports
|
December 20, 2011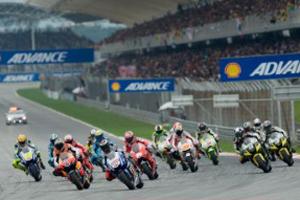 A recent meeting of the Grand Prix Commission, which decides rules and regulations for MotoGP, resulted in the approval of nine new Claiming Rule Teams (CRTs) for next year, bringing the total number of MotoGP entries up to 21.

CRTs are a new feature of MotoGP and will make their debut in 2012. Essentially, these teams will be somewhat restricted compared to the traditional teams, but the cost of entry is much lower, leading many new outfits to enter the fold and attempt to compete.

Of the nine teams that were approved, six have been officially announced. NGM Forward, PBM, Speed Master, Gresini and Aspar will be on the grid for 2012, with Aspar fielding two riders, Randy de Puniet and Alex Espargaro. De Puniet has considerable MotoGP experience, as does NGM's Colin Edwards. The remaining three teams will be revealed at a later date.

Several other changes were made as a result of the meeting, including an increase in minimum weight by three kilos and alterations to the motorcycle equipment that can be used on the grid before a race.

MotoGP also instituted a new rule that gives the organization the authority to discipline officials that make critical errors during races, as occurred this year during a Moto2 race in Sepang when corner workers did not wave flags in time to warn riders about collision, resulting in more crashes that could have been prevented.