Anthony West Drops Out Of MotoGP Due To Lack Of Funds
Chaparral Motorsports
|
January 31, 2012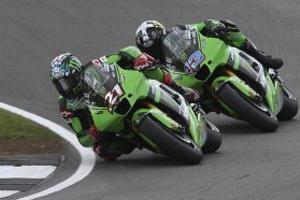 MotoGP is a tangled web of sponsorship and funding, and many teams ask riders to bring their own money in order to find a seat. Anthony West learned that lesson all too well, as he recently announced that his deal with Speed Master for a spot in the championship had fallen through.

West was announced as a CRT rider for Speed Master in the new season, but the onus was on him to provide funding. However, the rider took to his Facebook page to announce that despite his best efforts, it wasn't going to happen.

"I will not race in MotoGP this year or any other race because I can not find sponsorship to pay the Speed Master team," West wrote. "Because all teams are asking for money from the riders, only the rich can race in MotoGP/Moto2/Moto3. I cannot even afford to ride a year for free as I have yet to be paid from my former team, the MZ Germany Moto2 team. I had my car, motocross bike and my house for sale trying to keep the ride and even gave the house as a guarantee if I did not find the money, but was not enough. I will most likely not race any more and will return back to Australia to find a normal job. Sorry to my fans."

The announcement likely means that the MotoGP field is now down to 20 bikes, unless Speed Master finds a rider with money to replace West.