Bridgestone Battlax BT-016 Pro Hypersport Review
Chaparral Motorsports
|
November 2, 2011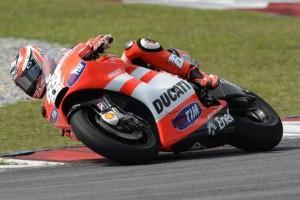 As the official tire supplier for the world's premier sport bike racing competition, MotoGP, the folks at Bridgestone obviously know what they're doing when it comes to the best tires for motorcycles. The Bridgestone Battlax BT-016 Pro Hypersport is an example of one of their products that uses MotoGP technology to give riders the grip they need for both track and road.

In designing this new tire, the company hoped to improve several facets of their previous products. Not only did they want a tire that would last longer, but they also hoped to upgrade the grip and stability when it came to track riding.

Normally, these two factors would be at odds with each other - most of the advancements and components that increase performance also serve to decrease the longevity of the tire. However, Bridgestone says that they have solved this issue with their 3LC (three-layer compound) technology. This essentially means that they divide the tire up into thirds - the center part of the tire and the two shoulders. The compound used on both shoulders is designed to improve the grip and cornering ability of the motorcycle.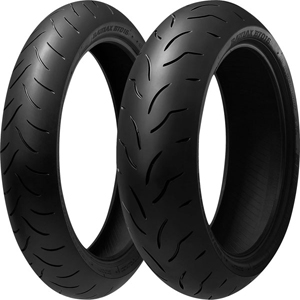 Meanwhile, the center part of the tire is made up of a compound that is instead focused on longevity, allowing the tire to last through more races. Bridgestone claims that their front tires will last 60 percent longer on average, while rear tires will have a 20 percent longer lifespan. Of course, this also depends on the sport bike in question, as well as the riding style of the owner.

Racers know that track conditions can change at a moment's notice, and this can begin to have an effect on the tires. That's why Bridgestone developed an RC Polymer that is embedded in the tires. This polymer allows the rubber to change properties based on the temperature. According to the company, this leads to tires that work better over a wide range of temperatures and conditions.

In fact, one of the key areas that Bridgestone opted to focus on was with regards to wet weather riding. Compared to the previous version of their tires, the Battlax BT-016 Pro Hypersport offers a marginal upgrade in dry riding performance. However, the massive leap forward in wet riding grip and stability has earned the tire praise from numerous sources. For example, the German sport bike magazine PS awarded the Battlax BT-016 Pro Hypersport the top marks in its wet condition test, also naming it a joint winner overall.