New Digital Show To Feature Pastrana, Josh Hayes In First Episode
Chaparral Motorsports
|
August 10, 2011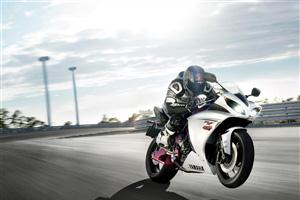 A new online show for motorcycle fans has launched, and if the first episode's lineup is any indication, it will be one that fans should pay attention to.

"The Moto Show with Jim Holley" features Holley, a former Supercross World Champion, interviewing luminaries from the racing world. He'll be joined by co-hosts Paul Carruthers, an editor for Cycle News, and Laurette Nicoll, who announces motorsports races. The show is produced by Pipeline Digital Media.

The guests for the first show, set to debut on August 12th, include Travis Pastrana, Suzuki's Mike Webb and Monster Energy Graves Yamaha's Josh Hayes. Producers have constructed the show as more of a roundtable discussion between all the guests and hosts rather than a series of one-on-one interviews, so it should be entertaining to see how this group of six interacts with each other.

"We are so excited and pleased that these first guests believed in what we're doing and agreed to part of the first show," said Todd Huffman, series creator and executive producer at Pipeline Digital Media. "This is only the beginning of what we hope is the growth of a fun, entertaining TV series for motorcycle enthusiasts around the world and an important media outlet for the motorcycle industry."