Speed To Produce More "Moto Show"
Chaparral Motorsports
|
November 30, 2011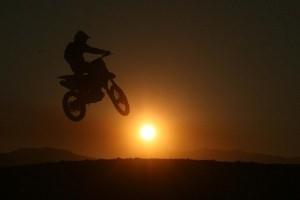 SpeedTV has announced that they've picked up "The Moto Show With Jim Holley," a supercross-centric motorcycle show that produced four episodes on a trial basis for the network this year.

The new show will not be running on the network itself, but instead on the Speed's website, SpeedTV.com. Hosted by former motocross rider Jim Holley, the show was well received by the racing community in the four episodes that were produced, prompting Speed to order more for its website. The new episodes will also be posted on the network's YouTube page.

"Speed's online initiatives include hosting entertaining content that viewers won't find on the regular network," said Mark Mitchell, Executive Director at Speed Digital Media. "'The Moto Show' is unique, well-produced and offers our motorcycle racing viewers something special. We want to work with the producers to build this property for the benefit of our viewers, advertisers and the motorcycle industry as a whole."

The show's producers say that they are preparing new episodes to begin with the 2012 AMA Supercross season. The show will also branch out to cover other motorcycle racing events, bringing in guests from all over the world of motorsports.