By browsing, you consent to our

use of Cookies

.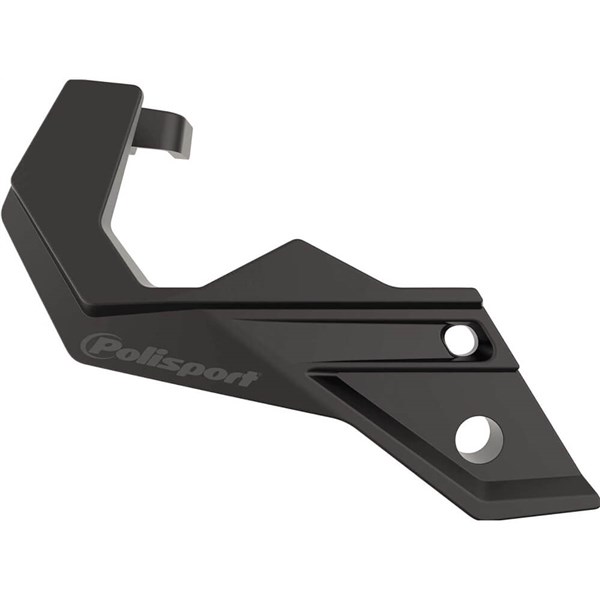 Free Shipping Over $75

Low Price Guarantee

No Hassle Returns

The bottom fork protector is made of hard and resistant plastic compound to guard the fork shoe from rocks, impacts and dirt. The ideal accessory for extreme rides or to avoid dirt and debris from getting stuck in the bottom of the forks.
High impact and abrasion resistant plastic guards
Complete protection of the brake disc and bottom fork guard
Perfect protection from rocks and roost
Extended protection also guards the brake caliper
Accepts oversized 295 mm brake discs
Air intakes to cool brake disc
Disc protector only works together with bottom fork guard (Sold Separately)
Polisport design enhances the look of your bike
Easy and quickly installed, no need to disassemble the wheel
Includes all mounting hardware
Developed to work with stock forks only
Note: Only works with stock forks
Note: Image for reference only. Actual product may vary according to vehicle.
Specifications
SKU
256-8152400003
Brand
Polisport

California Prop 65
WARNING: Cancer and Reproductive Harm - www.P65Warnings.ca.gov
Part Numbers
| | SKU | MPN | Availability | In-Store Pickup |
| --- | --- | --- | --- | --- |
| Orange | 256-8152400003 | 8152400003 | 10+ In Stock. Ready to ship. | - |
| White | 256-8152400002 | 8152400002 | 10+ In Stock. Ready to ship. | - |
| Orange | 256-8152300003 | 8152300003 | 10+ In Stock. Ready to ship. | - |
| White | 256-8152300002 | 8152300002 | 10+ In Stock. Ready to ship. | - |
| Black | 256-8152300001 | 8152300001 | 10+ In Stock. Ready to ship. | - |
| White | 256-8151700002 | 8151700002 | 10+ In Stock. Ready to ship. | - |
| Black | 256-8151700001 | 8151700001 | 10+ In Stock. Ready to ship. | - |
| Blue | 256-8151700003 | 8151700003 | 10+ In Stock. Ready to ship. | - |
| Black | 256-8152400001 | 8152400001 | 10+ In Stock. Ready to ship. | - |
| Red | 256-8154900003 | 8154900003 | 10+ In Stock. Ready to ship. | - |
| White | 256-8154900002 | 8154900002 | 10+ In Stock. Ready to ship. | - |
| Red | 256-8152200003 | 8152200003 | 10+ In Stock. Ready to ship. | - |
| White | 256-8152200002 | 8152200002 | 10+ In Stock. Ready to ship. | - |
| Black | 256-8152200001 | 8152200001 | 10+ In Stock. Ready to ship. | - |
| White | 256-8151800002 | 8151800002 | 10+ In Stock. Ready to ship. | - |
| Black | 256-8154900001 | 8154900001 | 10+ In Stock. Ready to ship. | - |
| Green | 256-8151800003 | 8151800003 | 10+ In Stock. Ready to ship. | - |
| Black | 256-8151800001 | 8151800001 | 10+ In Stock. Ready to ship. | - |
| Black | 256-8155400001 | 8155400001 | 10+ In Stock. Ready to ship. | - |
| Red | 256-8155700003 | 8155700003 | 10+ In Stock. Ready to ship. | - |
| Red | 256-8155400003 | 8155400003 | 10+ In Stock. Ready to ship. | - |
| Black | 256-8155700001 | 8155700001 | 10+ In Stock. Ready to ship. | - |
| White | 256-8155700002 | 8155700002 | 10+ In Stock. Ready to ship. | - |
| White | 256-8155400002 | 8155400002 | 10+ In Stock. Ready to ship. | - |
| Black | 256-8156900001 | 8156900001 | 7 In Stock. Ready to ship. | - |
| Red | 256-8156900003 | 8156900003 | 6 In Stock. Ready to ship. | - |
| White | 256-8156900002 | 8156900002 | 2 In Stock. Ready to ship. | - |