By browsing, you consent to our

use of Cookies

.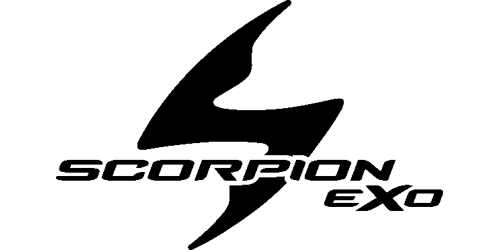 Popular Scorpion EXO
Some of the most popular models have the updated innovations you have come to expect from the Scorpion EXO brand, and we are proud to tell you about a couple of them:
The Covert Collection. This collection is entirely made up of solid helmets with non-moving visors. They look like the types of helmets used by the Special Forces during HALO incursions, and you will love seeing yourself in one of many options. They come with a myriad of face mask choices to give you a unique identifier, but the overall helmet is built as one solid piece.
EXO R1 Air Helmet. For minimum weight that gives you maximum protection, the EXO R1 has no equal. Composed of fiberglass, aramid, and poly-resin, and cut to fit parallel to the rider's jawline, you will not only feel an incredible level of comfort but also know your head is secure inside a single-piece design. Add the ventilation feature and you are ready to hit the road.
Scorpion EXO History
At Scorpion EXO, the brand believes in evolution. The evolution of innovating, the evolution of collaboration, and of course, the evolution of customer care. Scorpion EXO strives to give you the best service, with the best and most battle-tested products, to give you guaranteed safety and freedom during your ride.
Scorpion EXO manufacturers a specialty product, not a commodity item, which means they can put extra care into making the best products for its customers, and with an eye on not only quality but price point, you can always be sure that you are getting your money's worth.
Defined by passion, you will feel it in every product we sell. Only have the highest-quality gear; that is what theydo at Scorpion EXO.