Precautions For Coronavirus Hit Lucas Oil AMA Pro Motocross Championship Season Opener At Hangtown
Chaparral Motorsports
|
March 19, 2020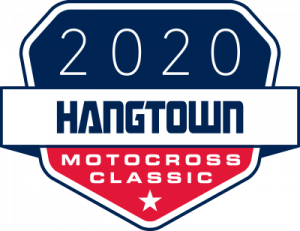 What was started by the Dirt Digger North Motorcycle Club (DDNMC) more than 50 years ago, the Hangtown Motocross Classic, has become an iconic event and is the longest running Motocross national. For years the Hangtown race has served as the jumping off point for the Lucas Oil AMA Pro Motocross Championship, however, due to the Coronavirus pandemic, the DDNMC have made the tough decision to cancel this year's event to align with the national and international precautions being made to reduce the spread of the virus.
In a press release Director of the Hangtown Motocross Classic, Bob Messer, stated "With an abundance of caution for our thousands of fans and riders, and for the health and wellbeing of the members of the motocross industry who attend our race each year, canceling Hangtown 2020 was our best course of action in light of our current situation. To our thousands of loyal fans who have already purchased tickets to this year's race, you will of course receive a full refund."
Obviously this was not an easy decision for the DDNMC and probably won't sit well with fans who are already disappointed by the mid-season suspension of the 2020 Supercross series. But with everything being in such an unpredictable state right now, it seems better to err on the side of caution and everyone's health rather than take a wait and see approach. By cancelling now at least the riders, fans, and event organizers can better prepare their training, and travel schedules.