2020 Seattle Supercross Race Cancelled Due To Coronavirus
Chaparral Motorsports
|
March 11, 2020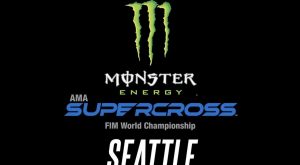 There were rumblings that when the Supercross series makes it way back to the west coast for the Seattle race that it could get cancelled due to concerns with the coronavirus. Well just a few hours ago it was confirmed. Feld Motorsports released a statement on Supercrosslive.com announcing that in accordance with the governor's restrictions on group gatherings in King County amid coronavirus concerns the the 13th race of the season which was to take place on March 28th has been cancelled. Fans who had already purchased tickets for Saturday's race at Century Link Field can get a refund here: http://www.centurylinkfield.com/event/monster-energy-supercross-20/
The coronavirus had already had an impact on some teams and fans with Ken Roczen making the announcement last week that he would not be doing any signings or appearances ahead of the Daytona race. Earlier today Yamaha announced that their Monster Energy Factory Team and the Star Racing Yamaha team would not be holding autograph sessions or appearances at the prescheduled dealerships in Indianapolis nor would they be doing any signings or meet and greets in the pits ahead of this Saturday's race in Indy.
It will be interesting to see how they handle this situation and how many races get impacted. So far it's just the one race which they say will get rescheduled--but when? There is only one open Saturday in the season, April 11th, but the series is typically off anyways for the Easter holiday. The Supercross series is scheduled to end on May 2nd in Utah. Then there is only two weeks before the Pro Motocross series kicks off on May 16th at Hang Town. What if they decide to cancel more races? Will it just be a shortened season? So many questions.
Update 3/12/2020: Honda supported teams have how cancelled their autograph sessions and appearances.
Update 3/12/2020 #2: KTM has posted on their Facebook that they have suspended appearacnes and signings for its Factory team until further notice.