Motorcycles for Every Rider
When you think of all the different motorcycles on the market, you can see why every bike isn't always a good fit for everyone. Sports bikes, comfy cruisers, or old school classics offer a variety of styles and features to appeal to your taste or to keep you safe and comfortable when you are out on the road. With that variety in mind, you may not know which bikes are more suited to riders who are short in stature. This list of ten motorcycles may be worth checking out to see which works best for you.
For Your Consideration
Before you buy a motorcycle, you should think about how you intend to use it. Are you looking for a commuter bike for around town use, or do you plan to ride long distances for an open-road adventure? Are you looking for lots of conveniences and comfort, or do you want a stripped down, traditional bike? Do you plan to go joy riding, or are you looking for lots of power for racing? You may also want to consider factors such as visibility, suspension, and ergonomics to keep you safe when riding. That's why it's a good idea to visit a motorcycle dealer with a big variety of makes and models so you can test out a few to find one that meets your needs and feels good.
The Classics
These motorcycles have that traditional look you crave with some modern features to improve safety and control. They also have a lower saddle, making them perfect for riders who may not be so tall. Here are some good choices for this style:
Harley-Davidson Fat Boy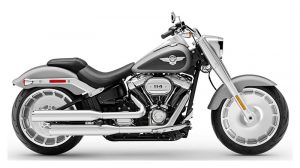 Harley purists are going to want to take the Fat Boy Lo one for a spin and let the deep rumble of the 114ci V-Twin roar through the alleyways and avenues. Featuring the second lowest seat height on the list at just 25.9 inches from the ground, you can feel in control and look at ease.
Kawasak Vulcan Classic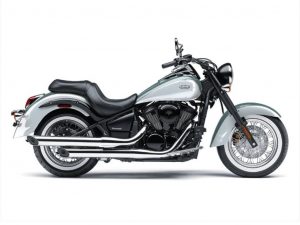 With its whitewall tires, flared fenders and tear-drop style gas tank the Kawasaki Vulcan Classic oozes style from the past. Sporting an extremely low seat height of only 26.8 inches most riders can easily place their feet flat on the ground when at stops.
Honda Fury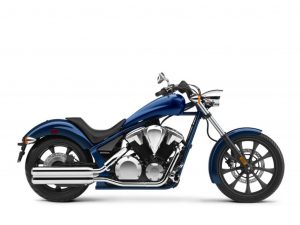 Featuring old school chopper dimensions and a low riding profile, the Honda Fury has a seat that claims to be 26.9 inches from the ground, but you be the judge when you test it out. This bike has the reliability you associate with Honda paired with classic design, and that sounds like a win-win.
Honda Shadow Phantom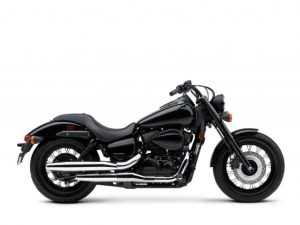 The Honda Shadow Phantom is about as low as you can go with a seat that's a little more than 2 feet off the ground at 25.8 inches. Blacked out from tire to tire except for the mirror chrome exhaust pipes it makes sense Honda calls this bike the Shadow Phantom.
The Cruisers
Some cycling fans aren't in it for the prestige of the brand for a rough-road experience. If you want to tool around in style and not sacrifice your comfort, you may be more interested in a cruiser or touring bike. This style may not be quite as short-friendly, but like any model, there is one for everybody. Check out these picks:
Star V Star 1300 Deluxe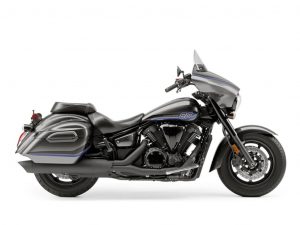 A mid-size bike with all the bells and whistles, the V Star 1300 Deluxe is touring motorcycle that features color-matched saddle bags, a batwing style fairing, GPS, entertainment system, and a comfortably low 27.2-inch seat.
Suzuki Boulevard M50 Base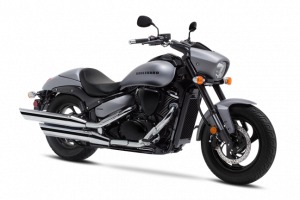 Sporting sweeping lines and thick in all the right places, the Suzuki Boulevard M50 is like a '70s muscle car on two wheels. With its scooped seating position you'll feel nice and tucked into the bike with its 27.6 inch seat height.
The Racers
If you have the need for speed, you may be in the market for a sports bike. These motorcycles are all about power and maneuverability. They sit a little higher than other bikes on this list, but their light weight and nimble handling make them easy to ride. Check out these bikes to see which one appeals to you:
Yamaha YZF R3 Base
The Yamaha R3 is powered by a potent 321cc liquid-cooled, inline 2-cylinder engine and gets it aggressive looks from the MotoGP monster the YZR-M1. Sitting with a 30.7 inch seat height its compact profile can make it a comfortable option for shorter riders.
Honda CBR500R
It's hard to deny the value and performance you get from the mid-sized Honda CBR500R. Quick like a whip and precision handling make this bike a go to for riders who want the exhilarating experiences of a sport bike without the high price or seating position. At 30.9 inches, the CBR500R sits a tad higher than the YZF R3.
Kawasaki Ninja 400
Sports bikes aren't always an easy fit for shorter riders, but the Kawasaki Ninja 400 has a seat height of 30.9 inches and is loaded with plenty of power to keep you smiling.
Suzuki SV 650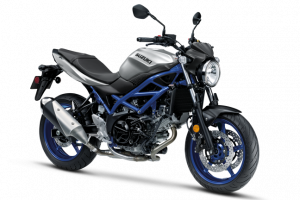 Stripped down and naked, the Suzuki SV650 is a great intermediate ride and perfect for someone that wants performance but something than traditional sport bike styling. This sporty number has a seat that's 30.9 inches off the ground, similar to many of these other racers.
Hopefully, these motorcycles can get you motivated to up your bike game. Chaparral Motorsports can also help you get ready to ride, with top-brand parts and gear to keep you safe and stylish. Visit our website to see our selection of new and used vehicles in addition to our accessories.