Know Before You Go, Honda Introduces Africa Twin Technology Simulator
Chaparral Motorsports
|
January 31, 2020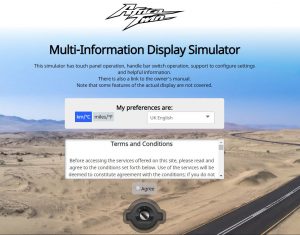 It seems like it wasn't that long ago when motorcycles were fairly rudimentary vehicles with two wheels, a frame, engine, brakes, throttle and a kick starter. Eventually the kick starters went away and carbs were replaced with less finicky electronically controlled fuel systems. Now we have motorcycles with a mess of switches, modes, and displays.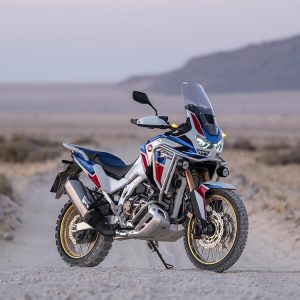 While many riders love and appreciate the evolving and new technology that's being incorporated into motorcycles, it can get a bit overwhelming and in some instances turn a fun and relaxing activity into a frustrating one. Honda's newly updated Africa Twins comes to mind. The 2020 iterations are everything a motorcycle enthusiast could want, lighter, more powerful, and more enjoyable to ride.
That more enjoyable to ride part is due to the fact the new Africa Twins have a host of new electronics that can be tailored to suit your riding style or terrain. Outfitted with a six-axis inertial measurement unit (IMU) the machines now have new rider aids such as wheelie control, cornering ABS, rear-lift control, DCT cornering detection and cornering lights.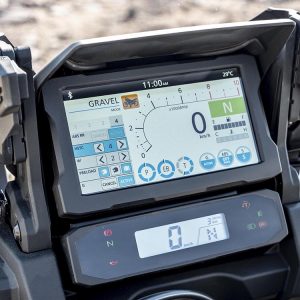 Of course in order to truly enjoy the ride you have to know what all these features do and figure out how to use them all or turn certain characteristics on/off or up/down. This can take time, and continually looking at the new 6.5-inch thin-film transistor (TFT) color touchscreen while riding and fiddling with the different functions isn't exactly ideal. Therefore, to help new riders or those thinking about getting onto a 2020 Africa Twin become more familiar with the various riding modes and how to make adjustments to the different settings Honda has created a virtual simulator within its website.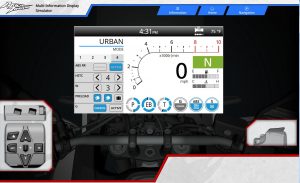 The simulator mostly focuses on the left handlebar switch housing where the various ride modes are selected and the sub menus can be tailored. You use your mouse to scroll over the various toggles and buttons on the switch housing or you can scroll over to the TFT display and click around on the left side of the screen to manipulate the controls as if you were using your finger tip. You'll notice that a dialog box will pop up in the lower right hand corner of your screen, this gives you the option to view the technical information which provides a brief overview of how each ride mode and the various sub menus affect the bike's behavior.
Depending on which Africa Twin you have some additional features/adjustments may be available, for example the Adventure Sports ES comes with intelligent Showa Electronically Equipped Ride Adjustment suspension (EERA™) and heated grips.
It doesn't take long to get accustomed to the process of selecting and tuning/changing the bike's electronics. Once you're familiar with how everything works comes the fun part, actually getting on a 2020 Africa Twin and experimenting with the different ride modes and sub settings and dialing everything in to suit your needs.