Christmas Gift Ideas For KTM Fans
Chaparral Motorsports
|
December 18, 2019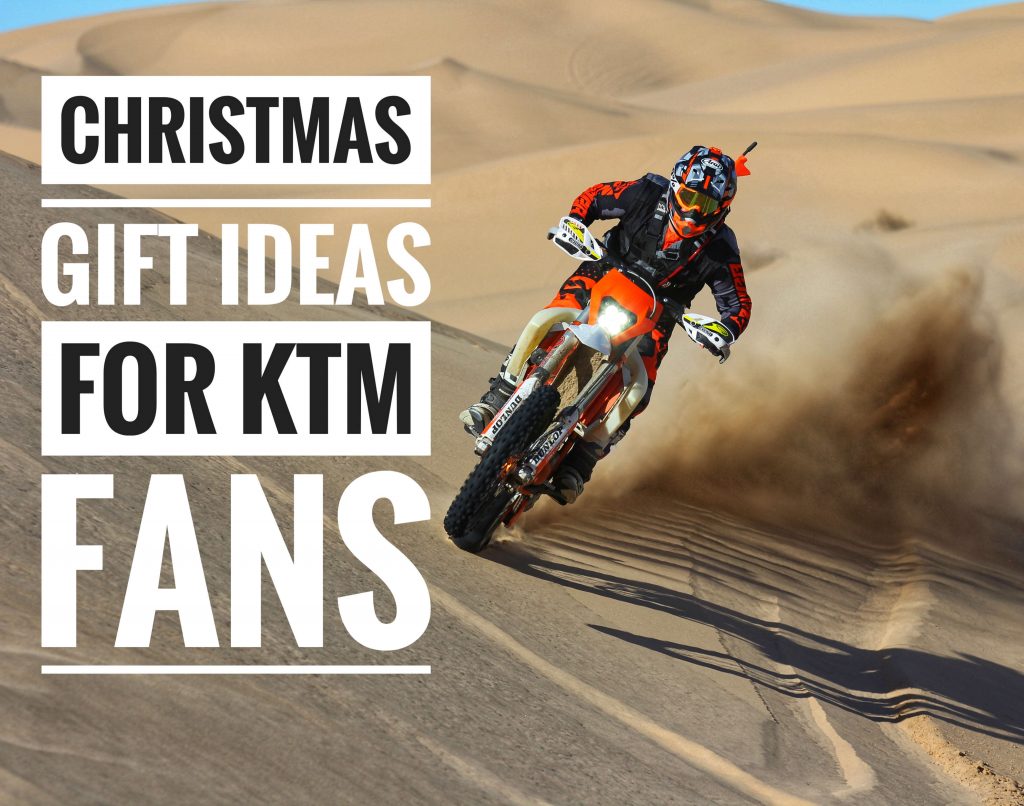 KTM riders are some of the most dedicated and die-hard enthusiasts amongst motorcycle brands. The great thing about KTM riders is that their love for the brand doesn't stop at the track, trail, or highway. From the clothes they wear to their tools and nick knacks, these riders love to show their love for the Austrian brand. If they could figure out a way to bleed orange they probably would. I once knew a guy who only wore orange tennis shoes and every time he was asked about them he directly steered the conversation to his KTM dirt bike.
If you have a KTM fan on your Christmas list below is just a sampling of orange gift ideas.
Broken Bones Socks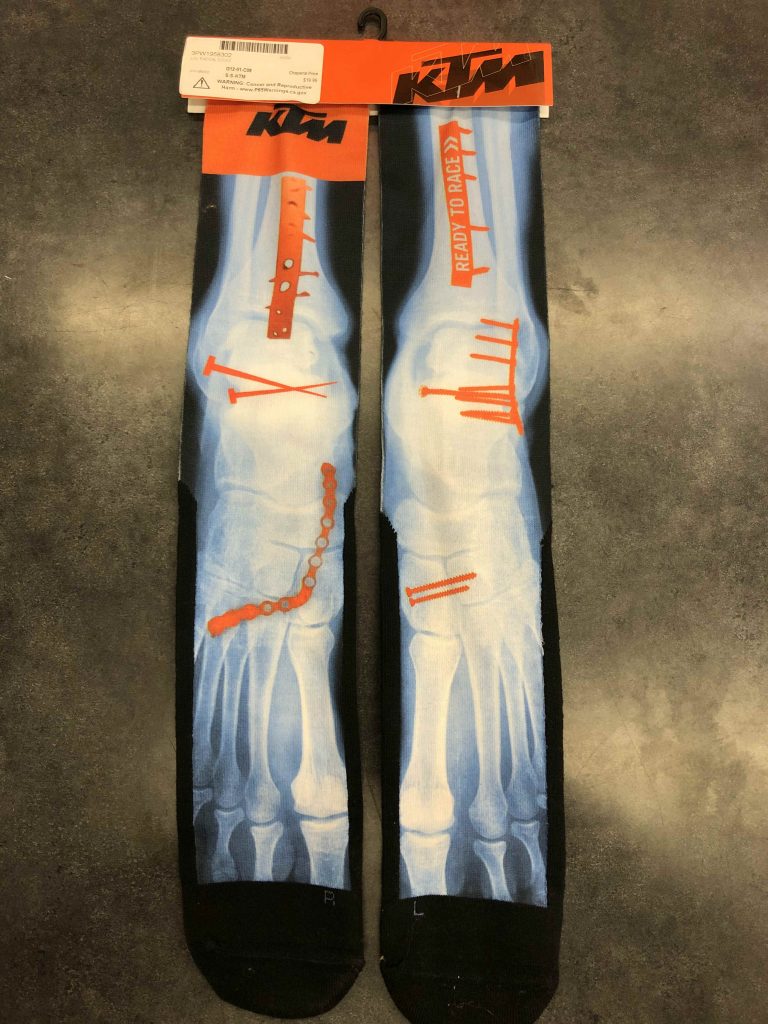 A great conversation starter, these KTM socks feature an X-ray of pair of feet sporting some serious hardware.
A Gaggle of Goggles
If your KTM fan is a dirt bike rider then more than likely they have several pairs of moto goggles. This Fluorescent Orange Goggle Case from 100 percent features soft padding to store multiple pairs of goggles, lenses, and other small items.
Helmet Hair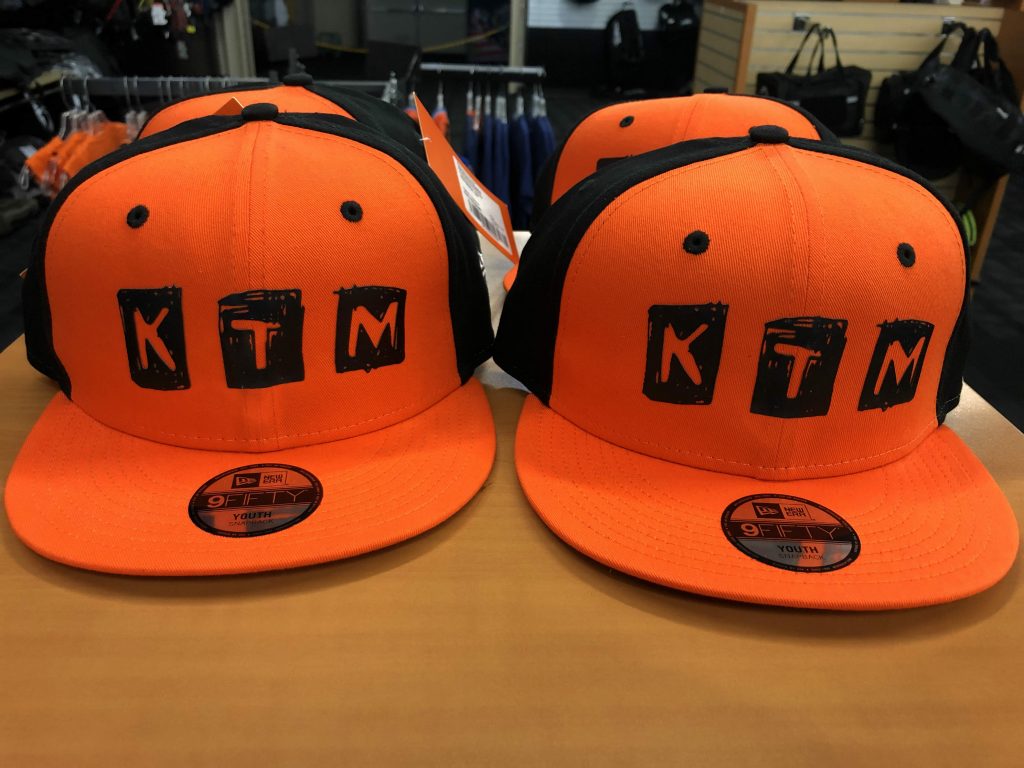 Hide that messy helmet hair with a bright orange KTM branded hat.
Excess Baggage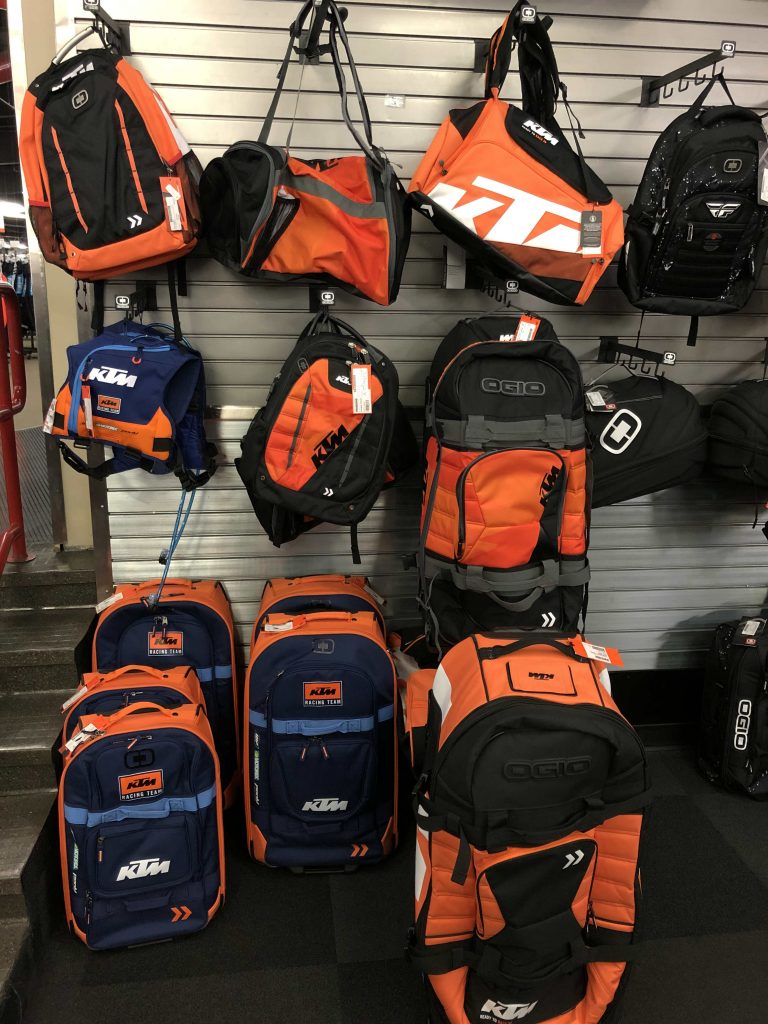 There are a ton of options when it comes to KTM branded luggage and bags. From massive roller gear bags to backpacks, hydration packs, duffle backpacks and
Pee Wee PJs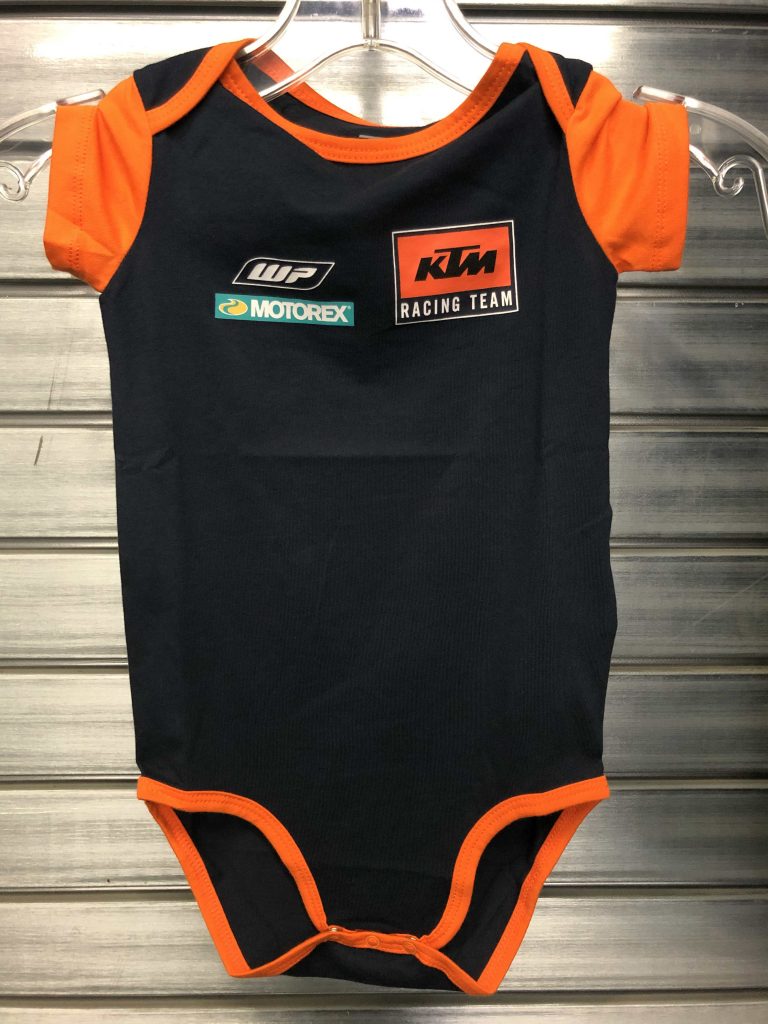 Got a KTM lover on your list with a new born? They'll love showing off their new orange and blue package in this KTM onesie.
Key Keepers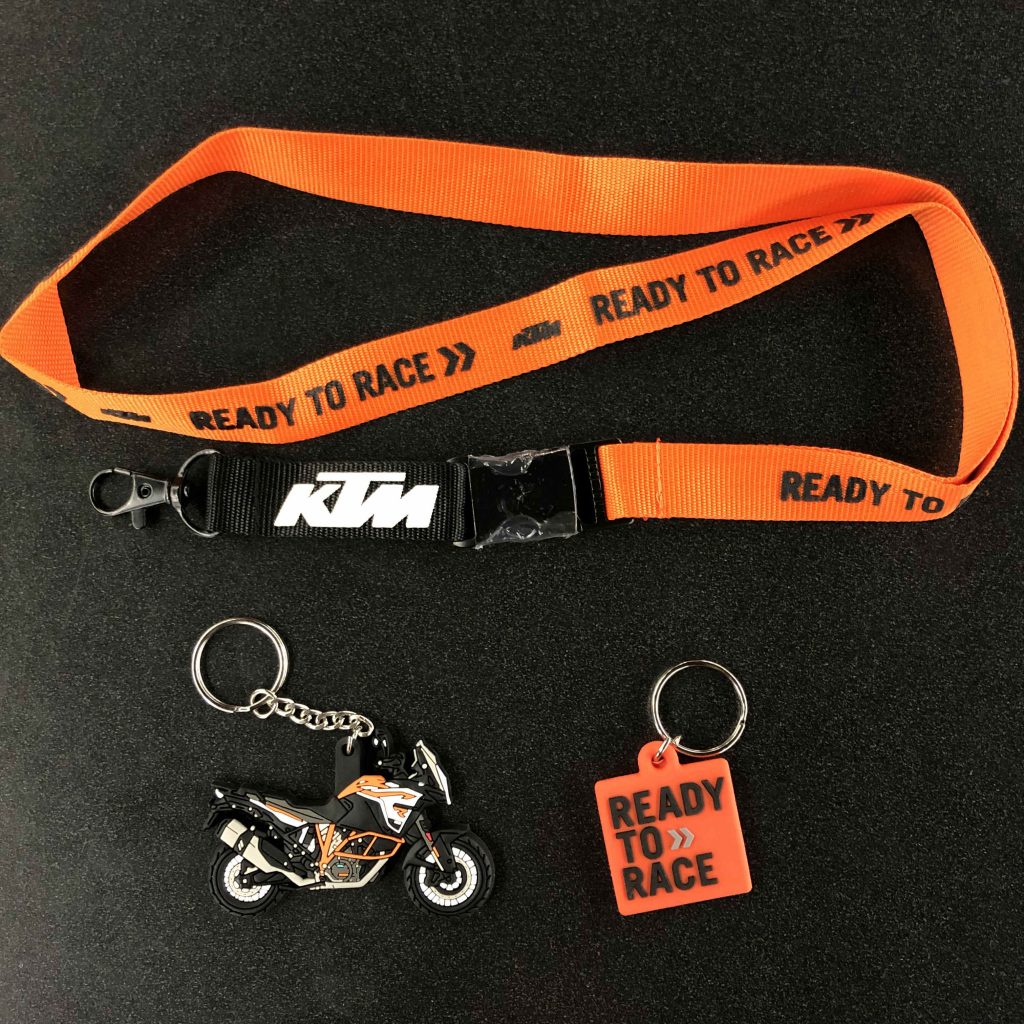 A key chain is a great tchotchke to show love for KTM while also keeping those precious keys to the two wheeled machine safe.
Mini Moto
New Ray Toys does an excellent job of making scaled down replicas of some of the more popular dirt bikes, street bikes, side-by-sides, and ATVs. You can get a 1/10th version of multi time Supercross and Motocross Champion Ryan Dungey's 450 SX-F as well as the matching Factory Racing Big Rig.
Dress the Part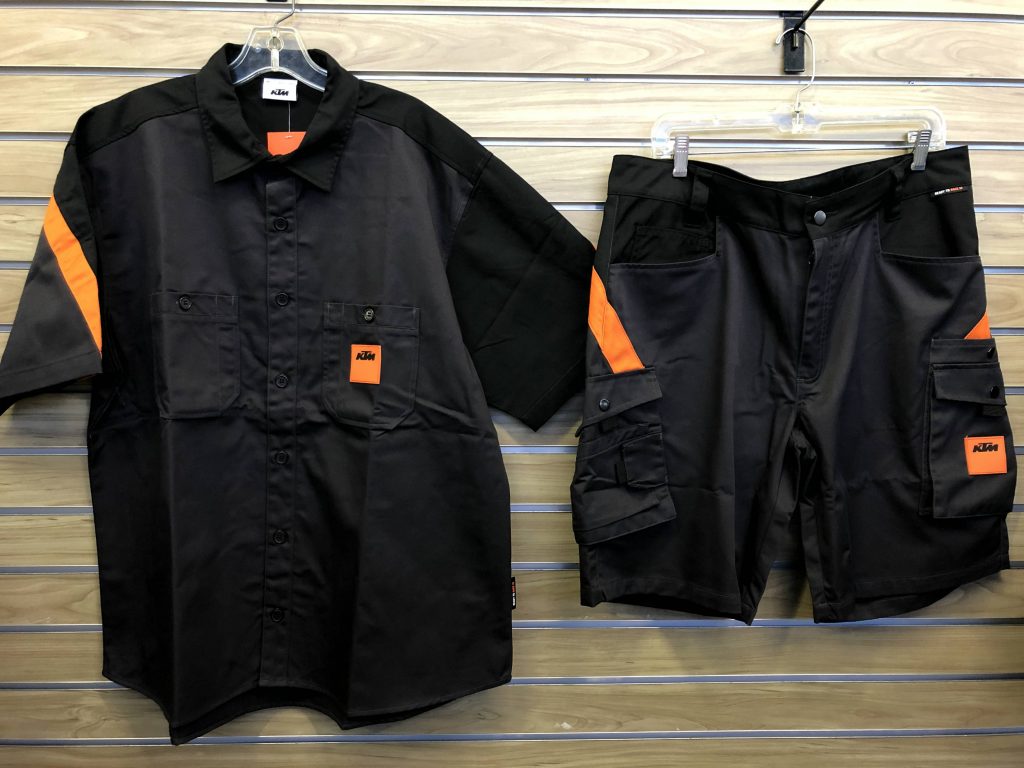 Whether an actual motorcycle mechanic or just someone that likes to spin wrenches and do their own maintenance this KTM Mechanics Shirt and Shorts are extremely useful. They are made from heavy duty materials and feature plenty of pockets for tools and small parts.
McGlovin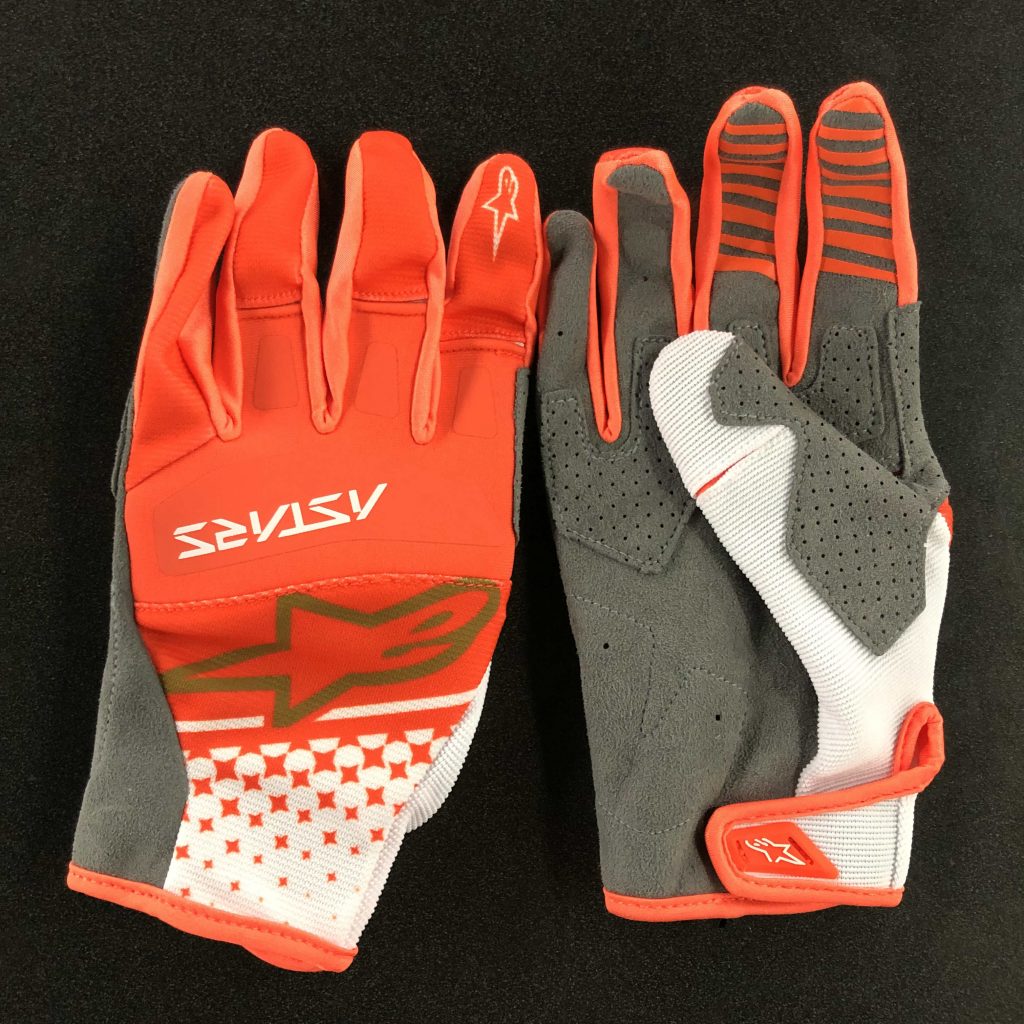 No matter if they ride dirt bikes or street bikes motorcycle riders can always use another pair of motorcycle gloves. Thankfully there are plenty of options available with either a splash of orange or mostly orange like these Techstar Gloves from Alpinestars.
No Rain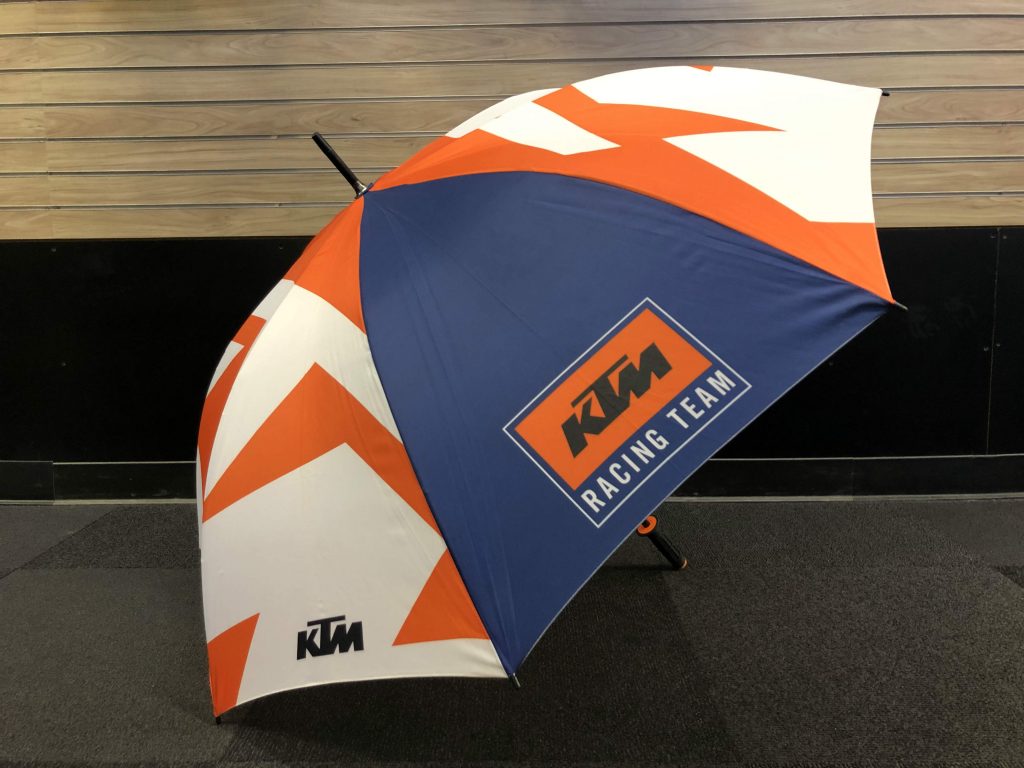 Wandering the pits or waiting for the next moto, this KTM branded umbrella can keep riders dry and out of the sun.
Air Up or Air Out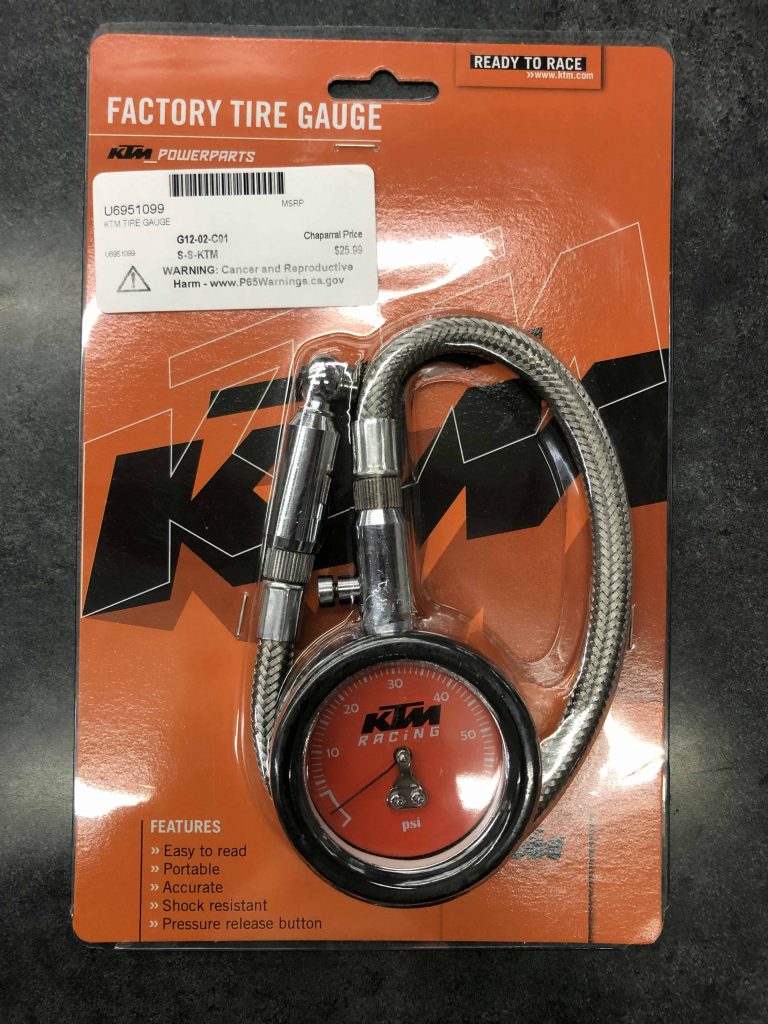 Air pressure is important when it comes to dirt bike tires and this KTM Air Pressure gauge will make sure a rider can dial in the exact pressure they need for the specific terrain or conditions.
Nice Jugs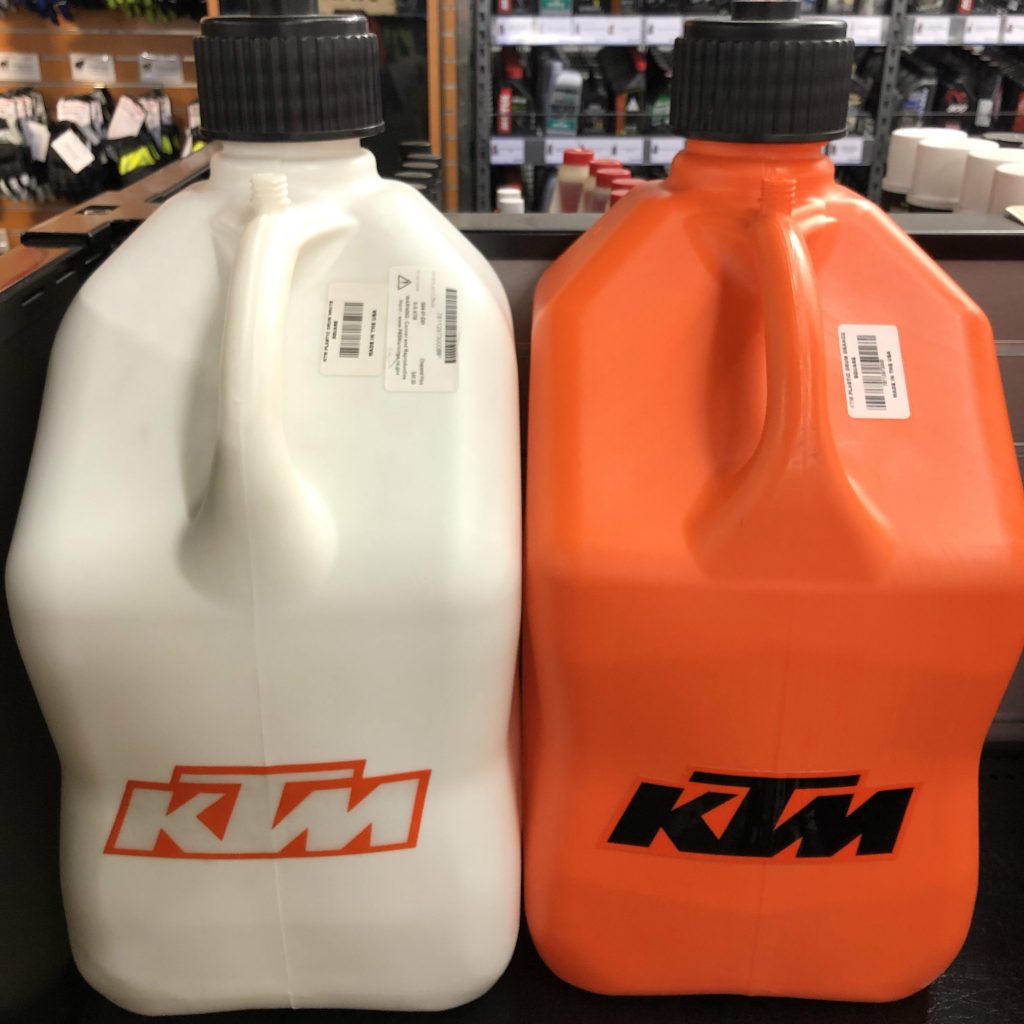 Of course there's utility jugs branded just for KTM riders.
Just In Case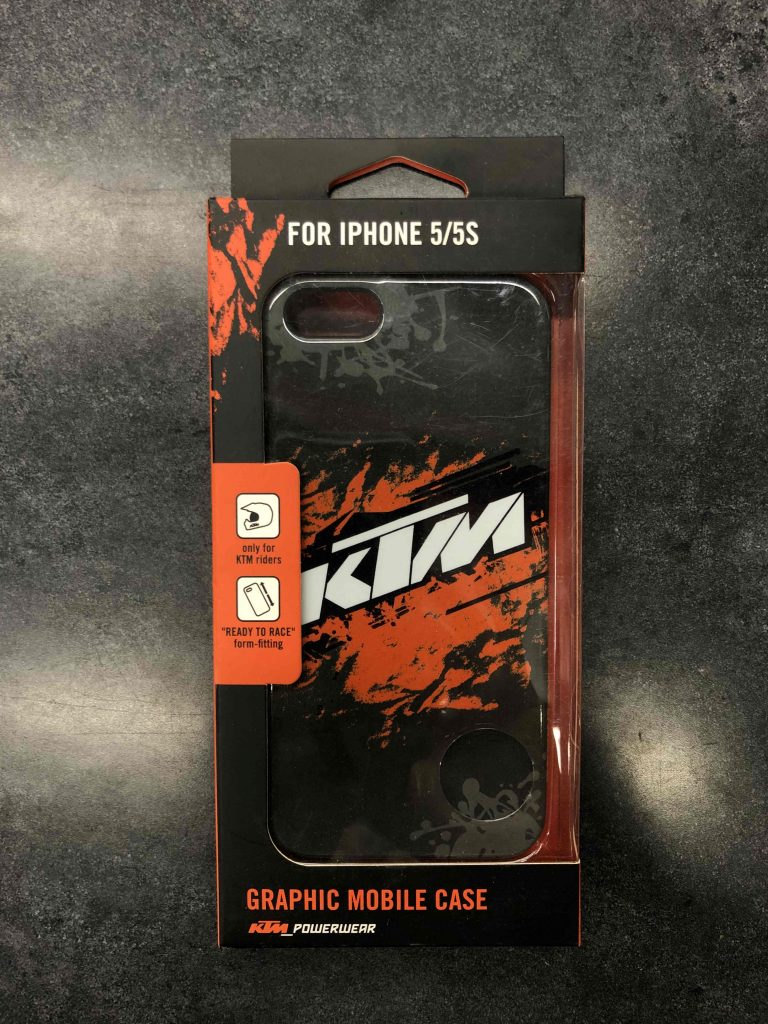 When not riding, KTM riders love to show off their motorcycles with pictures. What better way to let people know your bleed orange than with a KTM themed cell phone case.
Hold the Phone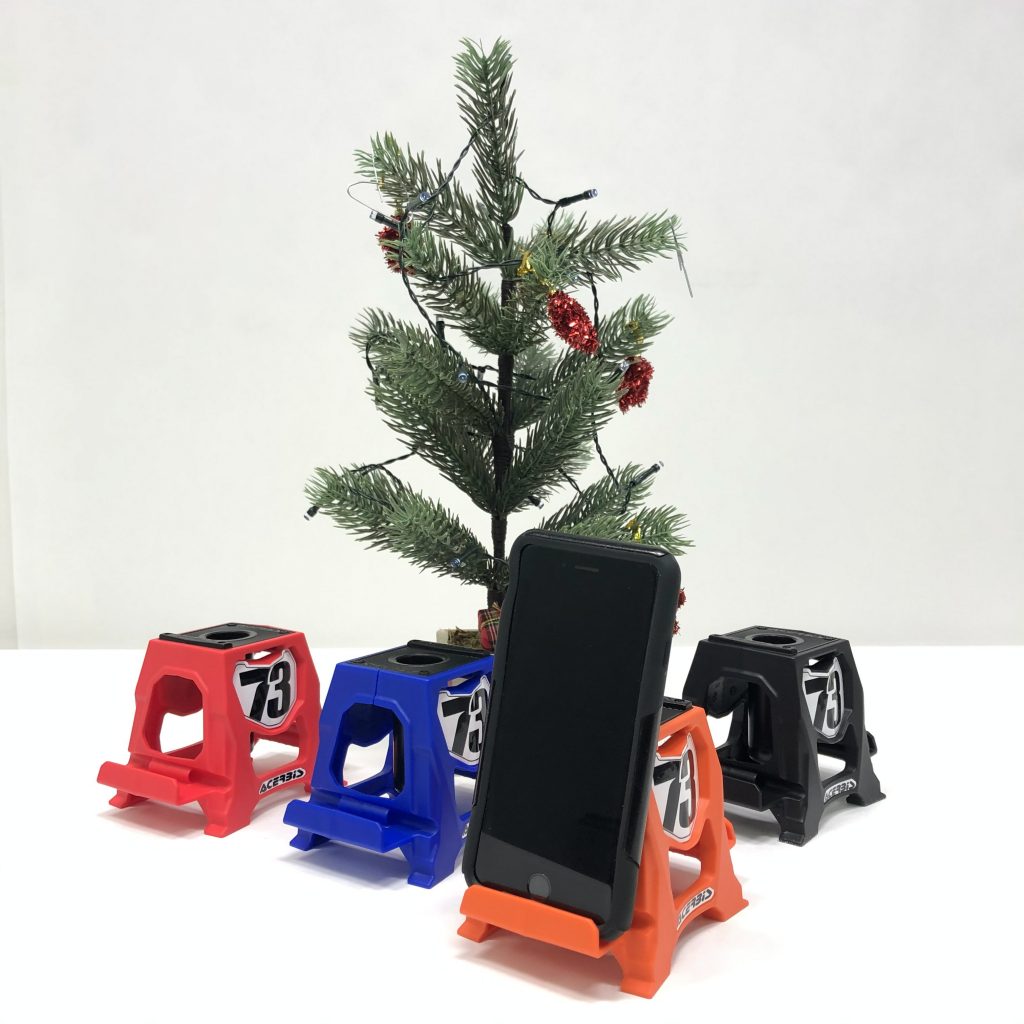 While you're at it, you might as well grab an orange Acerbis mini moto stand phone stand.