Pro Circuit Announces New Airboots
Chaparral Motorsports
|
December 3, 2019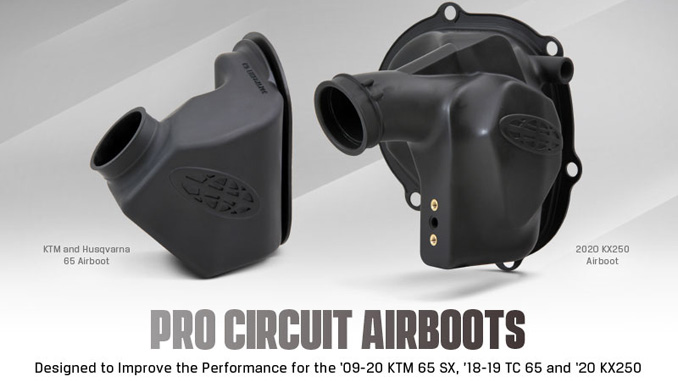 Released for 2009-2020 KTM 65 SX, 2018-2019 Husqvarna TC 65 and 2020 KX250 models, Pro Circuit airboots will improve the performance of your Husqvarna, KTM and Kawasaki motorcycles. Designed to optimize the intake track, the Pro Circuit airboot seeks to enhance the "intake wave" so as to increase the airflow into the motor and consequently increasing horsepower.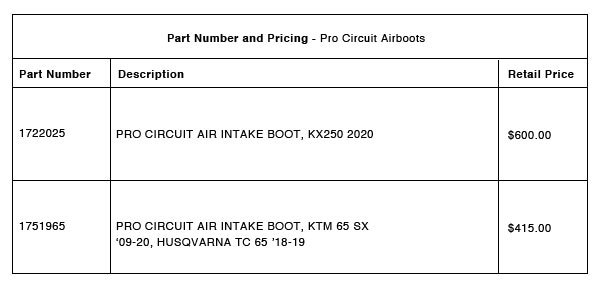 Here's your chance to add a product to your Husqvarna, KTM or KX machine that will increase performance and give off a works look that the OEM airboot never could.
Pro Circuit. We Race.
Source: Pro Circuit