Segway Enters The Offroad World With Hybrid Power
Chaparral Motorsports
|
November 13, 2019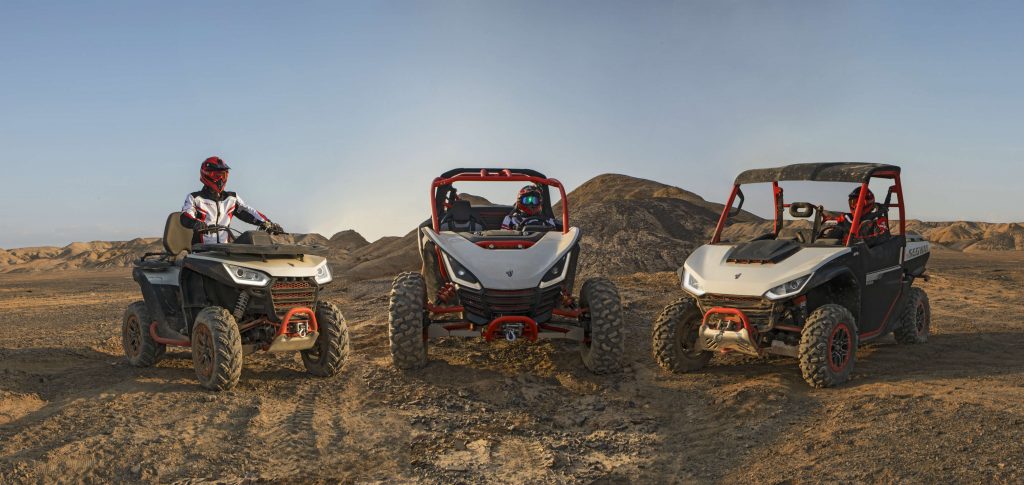 Segway entered the all-terrain power sports industry in a big way last week at the EICMA show with the introduction of a family of ATVs and UTVs. Not only was this a somewhat of a surprise for many people (they had released a teaser video few weeks ago hinting that they were entering the market) but the vehicles themselves are pretty notable with the first hybrid all-terrain vehicles in the offroad segment in the form of the Villain, Fugleman, and the Snarler.
The Villain is the company's sport side-by-side entry and will be available in both traditional internal combustion engine and a hybrid version. The Villain SF is powered by a 1000cc, parallel twin cylinder, four stroke, DOHC engine and the Villain SH is the hybrid model that has a 1000cc parallel twin with the addition of a Permanent Magnet Synchronous Motor (PMSM). The SF model is rated at 107hp, whereas the hybrid engine pushes out a respectable 181hp. Other than the difference in the engine setup and power output the two models feature the same specs with dual A-arms with stabilizer bars up front and 15.7 inches of travel and multi-link trailing arms with stabilizer bars on the rear with 16/7 inches of travel. The models come with 10.4 inch TFT displays in the center console and the ability to connect to Segway's Smart Moving app that connects via 4g or Bluetooth to provide vehicle info and music connection/control.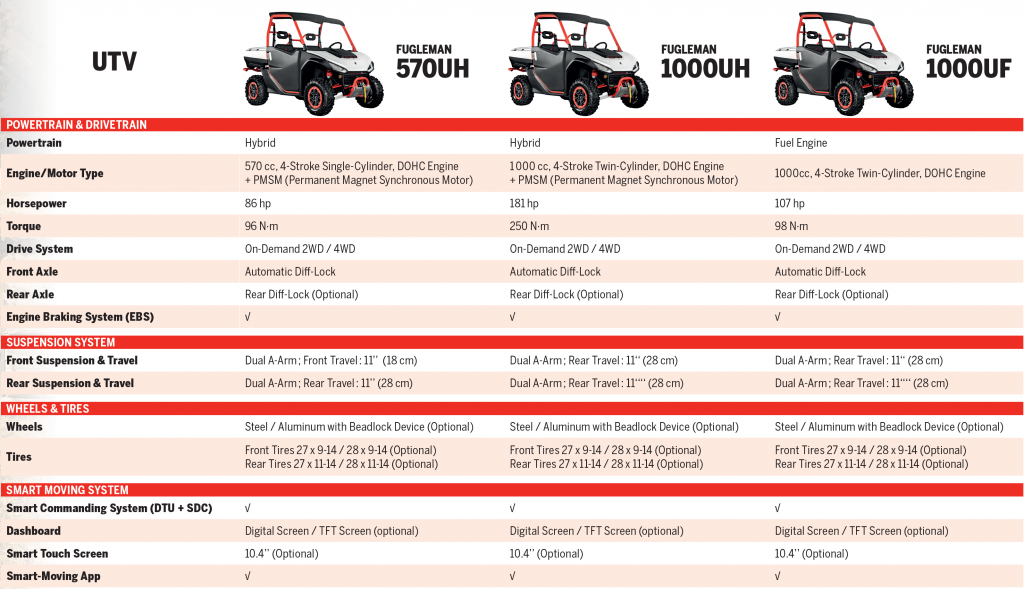 Segway's Fugleman is the work horse of the offroad line. The Fugleman UTVs will be available in three versions the 570UH, 1000UH, and 1000UF. Both the 570UH and 1000UH are the hybrid models. The 570UH features a 570cc four stroke single with the PSMS. The 1000UH and 1000UF are powered by 1000cc four stroke parallel twins with the UH having the addition of the PSMS. The 570 is rated at 86hp and the 1000UH and 1000UF are rated at 181hp and 107hp respectively.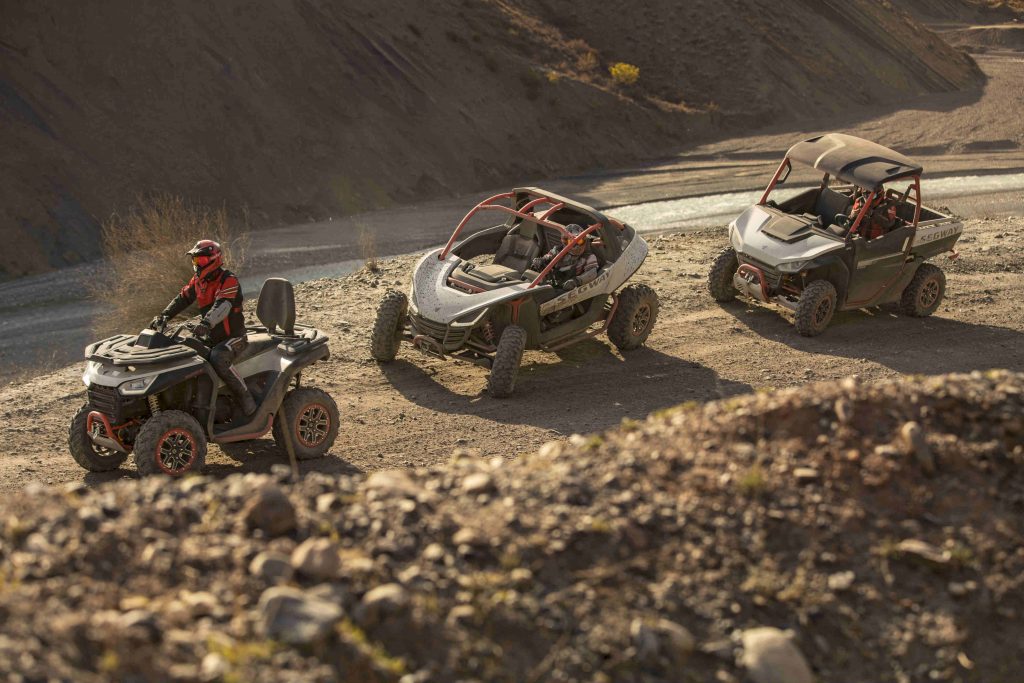 Rounding it the family is the Snarler ATV. The Snarler will be available in three 570cc models and one 1000cc version. The three 570s are 570AH, 570AF S, 570AF L. The 570AF S and AF L are powered by 570cc single cylinder engines. The difference between the two is the S is a single seater and the L model is for two up riding. The 570AH is the hybrid version. The 1000AF is a twin cylinder. The ICE 570s put out 46hp, the hybrid 570 makes 86hp and the big 1000cc puts down 107hp.
No word yet on pricing or when the models may be available.