Honda Powersports Models To Be Displayed At SEMA 2019
Chaparral Motorsports
|
November 1, 2019
With the 2019 SEMA Show just around the corner, Honda announced the special powersports products that will be displayed in its booth at the world's premier automotive specialty products trade event, including customized models representing powersports' adventure, dual-sport, miniMOTO and side-by-side categories.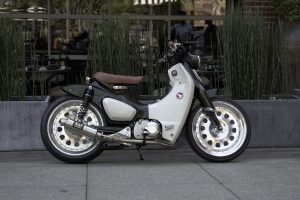 Honda's SEMA exhibit will celebrate the company's 60th anniversary in the U.S., its longstanding commitment to the enthusiast community, and the accessorization opportunities of Honda's lineup today. In keeping with those themes, Honda's powersports representation at SEMA includes: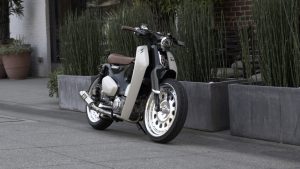 "City Slicker Super Cub" - Literally the most popular motor vehicle in the world with over 100 million units sold since its 1959 launch, Honda's Super Cub inspired Southern California custom shop Steady Garage, who appreciated the model's appeal to multiple generations. Their "City Slicker Super Cub" features chopped fenders, three-piece wheels, a Yoshimura GP-Magnum exhaust, custom hazel-brown seat and two-tone green/off-white paint.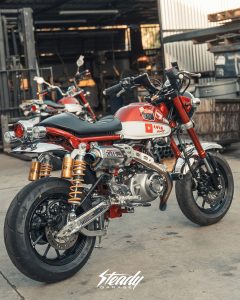 "Saru With Love" Monkey - Builder Arthur Yang was crazy about the fun styling of Honda's Monkey miniMOTO machine when he first saw photos of the throwback model, and he immediately placed an order at his local dealership. Even before receiving the bike that would serve as the platform for his "SARU With Love" project (saru means monkey in Japanese), he began procuring all of the special components that now adorn it.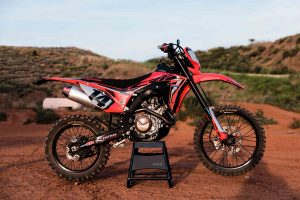 "Grey Area" CRF450L - Motocross star Cole Seely recently retired from Team Honda HRC, but he kept busy with "Grey Area," the custom CRF450L he built with Bleach Design Werks owner Mikey Ojeda. Documenting the build in a series of vlogs, the friends stripped down the dual-sport bike and reassembled it with components from Yoshimura, Throttle Jockey, Dubya and more, then capped off the project by having Seely ride it on the street from his Costa Mesa, California house to Corona-where he turned laps on Honda's supercross test track!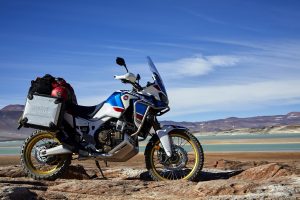 Africa Twin Adventure Sports - Honda's Africa Twin has earned a reputation as an unparalleled "True Adventure" machine, and the Adventure Sports edition is equipped for long-distance traveling. For SEMA, Honda prepared a unit for rugged overlanding, equipping it with panniers, off-road-focused tires and camping equipment.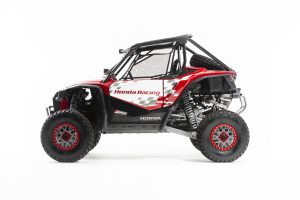 Proctor Racing Talon 1000R - The company behind Honda's Ridgeline Baja team prepared a Talon 1000R side-by-side with special performance updates including Sparco seats, KMC Grenade bead-lock wheels, a custom MPI steering wheel and more. (Proctor Racing will field two Talon 1000R side-by-sides during the 2020 off-road racing season.)
Of course Honda's automotive products will also be on display at SEMA, including a pair of outdoor-enthusiast-ready CR-Vs, an American Rally Association Passport and a Honda Factory Performance Ridgeline. In addition, a faithful replica of the red-and-white Chevy Apache pickup used by Honda motorcycle salespeople in the early 1960s will be shown, as well as a 1972 Honda N600 with its rear wheels driven by the engine from a Honda VFR motorcycle.
"At Honda, we of course love our production models, but it's always exciting to see builders add their personal twists," said Chris Cox, American Honda's Manager of Powersports Experiential Marketing/Public Relations. "These five custom builds are fun examples of what can be accomplished when creativity and skilled craftsmanship are applied to a great foundation, and we think SEMA is the perfect place for them to be showcased alongside some amazing Honda automobiles."
The SEMA Show takes place November 5-8 at the Las Vegas Convention Center.
Source: American Honda Motor Co., Inc Press release