Metzeler Introduces New CRUISETEC Touring Tire For V-Twins
Chaparral Motorsports
|
December 5, 2018
(Press Release)
During the CUSTOMBIKE SHOW that opened its doors today in Bad Salzuflen, Germany, METZELER unveiled the new CRUISETEC™, the Custom Touring tire designed to optimize the performance of modern and past V-Twins and intended for motorcyclists who want to get the most out of their motorcycles in terms of handling and grip.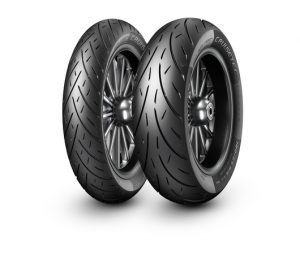 With the new CRUISETEC™, METZELER extends its successful V-Twin range towards performance-oriented use. This tire upgrades the handling of current and older motorcycles, featuring remarkable grip even in wet conditions, ground breaking performance and innovative stability features. CRUISETEC™ features revolutionary characteristics for tread pattern, compound recipe and carcass specifications in the production of tires for V-Twin motorcycles.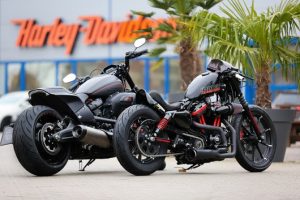 METZELER has developed CRUISETEC™ to meet the needs of motorcyclists who increasingly look for emotional, carefree riding and live their riding passion on V-Twin machines with custom performance in mind. CRUISETEC™ has been designed to pair with the latest generation of Cruisers and Tourers, machines that manufacturers are equipping with high-rated performance parts and the latest electronic rider aids. With the METZELER CRUISETEC™ tire, these motorcycles can meet their full potential for agility, increased lean angles, improved stability, comfort, shorter stopping distance and faster cornering. Thanks to a cutting-edge combination of technological features - including industry-leading innovations - experienced V-Twin riders and newer riders alike can enjoy a perfected riding performance, confidently confirming Metzeler's product tagline "Performance Perfected."

The main benefits of the new CRUISETEC™ include:



Enjoy performance cruising, which means great handling, line taking and line holding. Immediate response at all stages also in wet conditions and enhanced cornering grip and safety.

Performance consistency, which means handling is preserved throughout the entire tire lifespan thanks to the combination of a solid tread pattern with its constant-curvature contours and dual-compound layout that preserves the tire profile thanks to even wear.

Smooth and effortless riding thanks to maximized line holding when entering and maintaining lean angles and comfort.

Enhanced confidence and safety, also in the wet, which derives from the effective interaction of the tire with electronic rider aids.

METZELER CRUISETEC™ is designed to respond to the needs of V-Twin performance riding, and complements the METZELER portfolio for V-Twins, which now consists of:



CRUISETEC™, perfecting the performance of yesterday's and today's V-Twins.

ME 888 Marathon™ ULTRA featuring an incredibly wide range which includes whitewalls, orange-wall and extra-wide sizes.

ME77 Perfect, a vintage tread pattern developed to upgrade the ride of old-school customizations.

The new CRUISETEC™ tire will be available starting January 2019 in the following sizes:

FRONT REAR

MT90B16 TL 72H MU85B16 TL 77H

130/90B16 TL REINF 73H 180/65B16 REINF TL 81H

150/80-16 TL 71H 150/80B16 REINF TL 77H

130/80B17 TL 65H 130/90B16 REINF TL 73H

130/70R18 TL 63H 180/70B16 TL 77H

130/60B19 TL 61H 180/60R16 REINF TL 80H

100/90-19 TL 57H MT90B16 TL 74H

120/70ZR19 TL (60W) 200/55R16 TL 77H

110/90-19 TL 62H 160/70B17 REINF TL 79V

MH90-21 TL 54H 200/55R17 TL 78V

120/70B21 REINF TL 68H 180/55B18 REINF TL 80H

240/40VR18 TL (79V)

180/55ZR18 TL (74W)

150/70B18 REINF TL 76H

260/40VR18 TL (84V)