2018 Guide For Top Mud Riding Gear
Chaparral Motorsports
|
September 3, 2018
|
Last Updated: October 7, 2020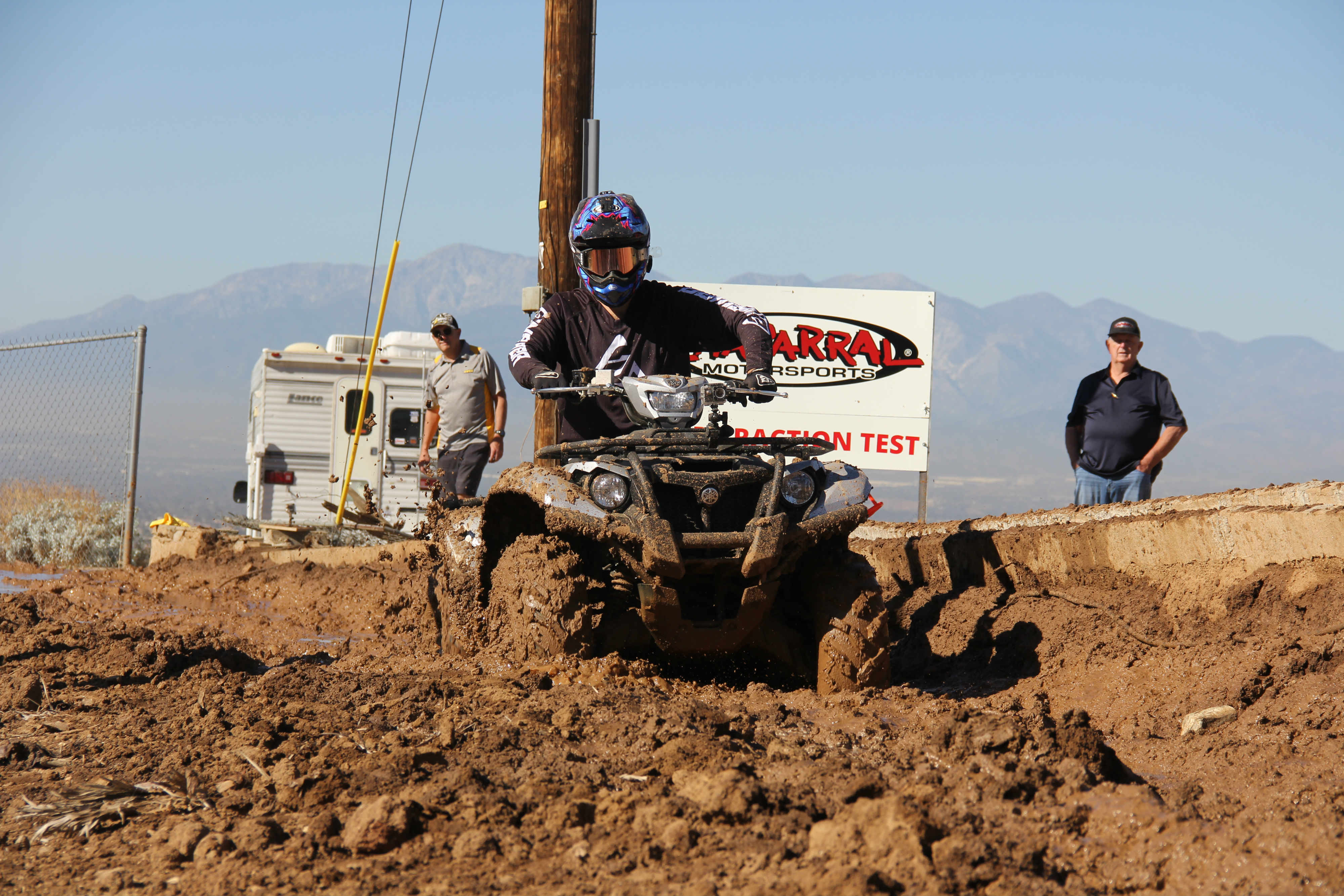 If you love mud riding on your ATV or UTV, you know that having the right gear can make all the difference in your vehicle's performance as well as your safety. Take a look at all the best ATV parts and gear of the year to keep you safe while you're sloshing around.
Tires
Quality tires are crucial for any vehicle, but especially for ATVs and UTVs. When you do more all-purpose off-roading, the AMS Slinshot XT tires will keep you comfortable on multiple types of terrain. The tread on this brand of tire is designed to channel mud and debris away from your vehicle to keep it from getting stuck.
When you need the best tire for hard-core mud riding, it's hard to beat the Gorilla Silverback MT2 tire. With bead to bead 2-inch lugs, these tires have the contact surface covered with ideal traction. Puncture prevention is provided by the 6-ply carcass for when you come across buried rocks or roots.
Tow Strap
When you go mud riding, you can pretty much count on needing to be pulled out. This makes it necessary to keep a tow strap handy. The Erickson 8,500 lbs Tow Strap is one of the top straps under $20. It is two inches wide to help prevent rips and it can pull a maximum vehicle weight of 4,250 lbs.
Winch With Synthetic Rope
If you go mud riding by yourself, you won't have someone handy to pull you out of a muddy hole. That's when it is crucial to have a winch. With a 3,000 pound pulling capacity, a 50-foot long 3/16" synthetic rope and a fully sealed drive train and motor, the Warn Vantage 3,000-S Winch comes with a corded remote control for more convenient and safe vehicle recovery.
Wearable Gear
Your vehicle isn't the only thing that needs protection. Wearing the right gear can keep you comfortable and safe during your ride. A breathable, waterproof rain jacket like the Alpinestars Qualifier Rain Jacket can help you stay dry in wet, muddy conditions. It will not only keep the rain out and the mud off your clothes but also has reflective trim to make you more visible to other riders.
When it comes to visibility, you can't ride if you can't see. One of the top brands of riding eyewear is 100% which offers its Racecraft goggles that are scratch-resistant and anti-fog so flying debris and bad weather won't scratch your eyes or impair your vision. They are also flexible as well as durable so they will feel comfortable on your face.
Protect yourself all the way down to your feet with riding boots. Many riding boots from brands like Alpinestars have heel counters and toe boxes for safety and comfort in addition to 3D ankle protection and ankle straps in case of a roll or other sticky situation. They also tend to be lightweight so you won't feel bogged down trekking through the mud.
Accessories
When you need a place to store your tools, food or other gear, the typical duffel bag isn't up to the task. You need an ATV storage bag that is weatherproof, UV resistant and insulated like some of the ones made by Quadboss. There are even styles with rigid construction for items you don't want to get squashed.
Install a Bazooka ATV-Tube Bluetooth Offroad Speaker System onto your front rack and take the fun to a whole new level. The speakers are marine grade coaxial and completely waterproof. You can use Bluetooth to stream audio or connect your device with a 3.5mm audio jack.
When you need the best in UTV or ATV parts and gear, Chaparral Motorsports is the place to start. We carry only top quality products from the best brands and offer a low price guarantee so you'll never pay more than you need for what you want.