Tech Tip: Installing Triple Clamps Presented By Vital MX
Chaparral Motorsports
|
June 19, 2018
If you are serious about racing dirt bikes then you'll typically start looking at other performance enhancements beyond the standard parts and accessories like exhausts and wheels that most riders swap out. We're talking about looking for ways to cut down the overall weight or maybe even fine tune the handling even further. One item that comes to mind that you may want to consider changing out is the stock triple clamps.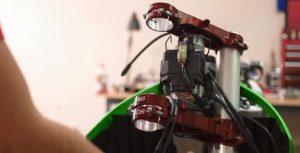 So what are some of the reasons why you might want to change out your triple clamps? For one, most aftermarket triple clamps are lighter than stock. Another reason would be to improve handling for specific types of riding by choosing triple clamps with more or less offset for either tighter/quicker turning or more high speed stability. Also, billet machined triple clamps have a stiffer top clamp which keeps the top tube more rigid and allows the bottom of the fork leg to flex a little more on high speed whoops. Lastly, some people like the fact that with clamps from a company like Ride Engineering they can color-match their triple clamps to their bike for a more custom look.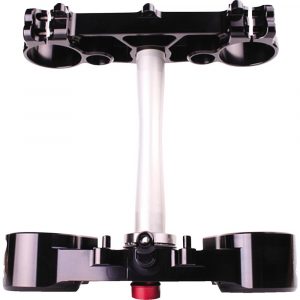 Swapping out your triple clamps may sound overwhelming. However, as you can see in this Xtrig install video from the guys over at Vital MX, as long as you take your time and pay attention to what you are doing, it's not that difficult.