Tech Tips: Shock Spring Removal Presented By Vital MX
Chaparral Motorsports
|
June 8, 2018
Did you recently get a new dirt bike and notice that the rear shock doesn't feel quite right? Is it too spongy or too stiff? If you've tried making adjustments and still aren't satisfied with the feel or the handling then it could be that you are either too light or too heavy for the stock spring rate. If this is the case then your best bet is to swap out the stock spring for something that better suits your weight.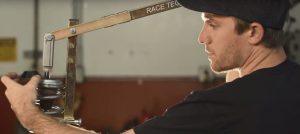 Depending on your bike, when it comes to changing out the spring on the rear shock you might need to compress the spring in order to get the lock collar off and if that's the case we highly suggest you get your hands on a spring compressor tool. While you've got the shock off inspect your linkage bearings and make sure they are in good working order or you just might want to upgrade your linkage setup all together.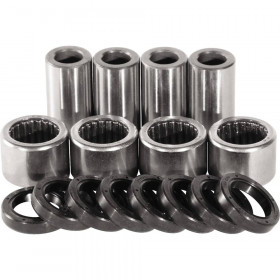 Our friends over at Vital MX put together this how to video showing you're the steps on removing and installing the spring on a dirt bike shock, as you'll see it's not too difficult with the right tools.