Ricky Carmichael Daytona Amateur Supercross Dominated By Dunlop Riders
Chaparral Motorsports
|
March 15, 2018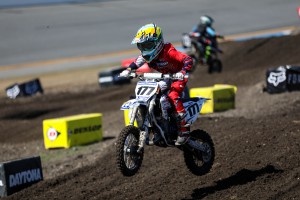 (Press Release) Buffalo, NY:
The Ninth Annual Ricky Carmichael Daytona Amateur Supercross race hosted one of the biggest two-day amateur events in the U.S., right in the heart of the fabled Daytona International Speedway. Amateur racing kicked off on Sunday following Saturday's pro racing, and continued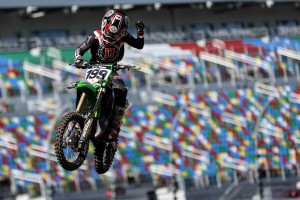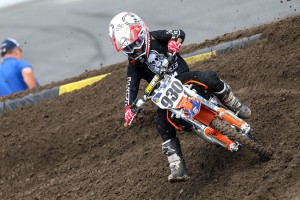 through Monday.

Over two days of racing on the toughest Supercross track in the country, Dunlop riders took 32 of the 33 titles up for grabs-including six championships won by Team Dunlop Elite Riders, and five championships won by Team Dunlop Elite alumni. On a track that challenged riders with varied terrain from sand to hard-packed dirt, the versatile [mageProductLink sku="331-8540" title=""]Geomax® MX3S[/mageProductLink] was tire of choice for professional and amateur riders alike.

"Daytona was gnarly as always," said Rob Fox, Dunlop's Amateur Motocross Manager. "But a lot of really great racers took advantage of the MX3S to find an edge out there, and use it to win. Congratulations to all the Dunlop riders who qualified and then went on to take championships at Daytona."

From here, Team Dunlop riders head to the Spring a Ding Ding race in Kemp, TX, and JS7 Freestone Spring Nationals in Texas.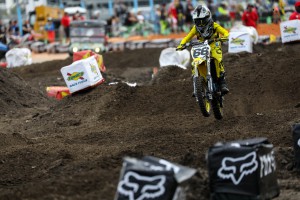 Finishing Order












































































































































































































































































Last Name
First Name
Nbr
Class
Tire
KNIFFING
KAEDEN
85
125 (12+)
Dunlop
MARCHBANKS
GARRETT
182
250 A
Dunlop
Elite Alumni
TIJERO
AIDEN
587
250 B Limited
Dunlop
Elite Alumni
FINEIS
LUKE
103/
250 C Jr. (12-17)
Dunlop
FINEIS
LUKE
103/
250 C Limited
Dunlop
SMITH
DOC
64
450 C
Dunlop
DENNIS
SETH
930
51cc (4-8) Limited
Dunlop
Elite
COCHRAN
CASEY
66
85cc (9-11)
Dunlop
Elite
DIFRANCESCO
RYDER
199
85cc (9-12)
Dunlop
Elite
PHELPS
MARCUS
135
College (18-24)
Dunlop
DIFRANCESCO
RYDER
199
Mini Sr. 1 (12-13)
Dunlop
Elite
DIFRANCESCO
RYDER
199
Mini Sr. 2 (12-14)
Dunlop
Elite
FALK
MITCHELL
612
Open PRO SPORT
Dunlop
BROWN
PIERCE
63
Schoolboy 2 (12-17)
Dunlop
Elite Alumni
CARSTEN
BARRY
31
Senior (45+)
Dunlop
THRASHER
NATE
428
Super Mini 1 (12-15)
Dunlop
THRASHER
NATE
428
Super Mini 2 (13-16)
Dunlop
GINOLFI
DAVID
21
Vet (35+)
Dunlop
BIGALOW
QUINTON
159
Vet B/C (30+)
Dunlop
FASNACHT
KYLIE
1
WMX (16+)
Dunlop
MAJCHER
BRITTANI
14
Women Amateur (12+)
Dunlop
SWOLL
JALEK
352
250 B
Dunlop
Elite Alumni
VALDEZ
JACK
14
250 C
Dunlop
ROBINSON
BEN
238
Junior (25+)
Dunlop
SCHROEDER
RICK
978
Senior B/C (40+)
Dunlop
GREWE
JOHN
70
Masters (50+)
Dunlop
CARPENTER
MIKAH
710
51cc (7-8) Limited
Dunlop
ADAMS
DREW
300
65cc (7-9)
Dunlop
JOHNSON
KADE
177
65cc (10-11)
Dunlop
Elite
BEST
LOGAN
206
65cc (7-11)
Dunlop
TIJERO
AIDEN
587
Schoolboy 1 (12-16)
Dunlop
Elite Alumni
About Dunlop Motorcycle Tires
Dunlop is the largest supplier of original equipment and replacement motorcycle tires in the U.S.A. For more information, visit www.dunlopmotorcycletires.com.